Love history and geography; then, you can visit an Ancient map exhibition at The Asiatic Society or if you like abstract art, you can visit Tao Art Gallery. Kids would love to visit Giant Wheel Festival and you too, if you want to spend quality time with your family. Adventure and nature lover can visit Fireflies Festival.
Take a look at the listicle to know more about each events:
Ancient Map Exhibition at The Asiatic Society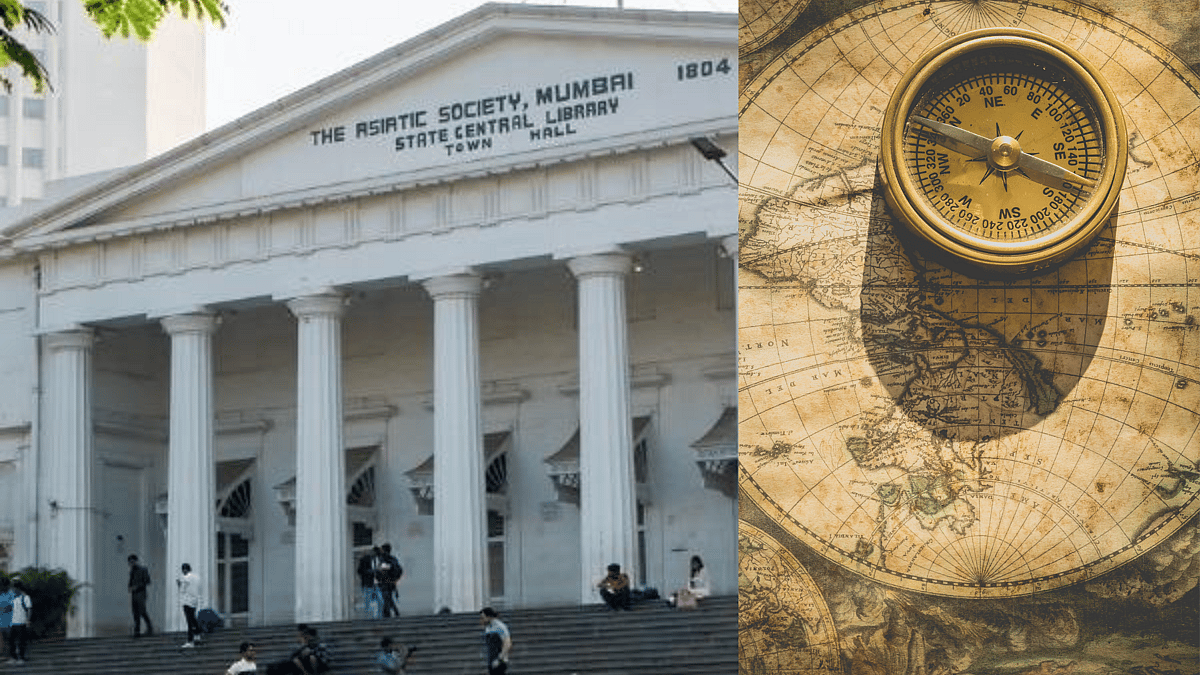 'Mapped' features surveys that left behind a legacy of brilliant minds who used mapping as a tool to improve control and governance over the past centuries.
You'll be led by a knowledgeable guide who'll take you on a journey of surveying India in the 19th century and focus not only on the maps but also the people and technology that made these mammoth mapping endeavours possible.
The exhibit is completely free of cost and on till 4th of June.
When: Ongoing till June 4, 10.30 am- 6.30 pm
Where: Asiatic Society, Fort
Price: Free entry
Bhandardara Firefies Camping
Bhandardara Firefies Camping |
You can witness fireflies and glowworms reflect sparkling lights in the dark nights at Bhandardara. In Marathi, they are known as 'Kajawa' and in Hindi, 'Jugnoo'. There are about 2,000 firefly species and fireflies are among the many species that are bioluminescent, meaning that they can produce their own light.
The event starts from Kasara on June 3rd, Saturday at 3 pm and ends on June 4, Sunday at 11:30 am. You can catch a train from CSMT to reach Kasara.
Price: ₹1300 onwards. The ticket includes evening tea & snacks, dinner and morning Breakfast & tea.
Tickets can be booked online and more details inside
The Giant Wheel Festival
It is a good place to be especially if you have kids in your house or you want to bring out your inner kid this weekend. You can meet your favourite toons Oggy, Honey & Bunny, Kicko, and Bhoot Boss, click pictures & shake a leg. You get to play exciting show-based thematic games (Naruto, Oggy) & win assured gifts. There would also be live performances by popular artists, fun acts and exciting workshops along with lip-smacking food.
When: June 4-11, from 4 pm onwards
Where: Dublin Square: Phoenix Marketcity, Kurla (W)
Price: ₹375
Tickets can be booked online
'Sense, Symmetry & the Sacred' art exhibition at Tao Art Gallery
Sense, Symmetry & the Sacred, where artworks of celebrated artists - Vijay Shinde and Harshavardhana Swaminathan, two distinctive contemporaries from 1958s' are on display till Thursday, 15th June 2023.
The show explores human values and highlights the patterns emerging universally, creating ritual and higher meaning of life, depicted through the geometric symbols - circles, squares and especially triangles. It leads viewers into introspection, echoing total contrast, yet creating a sublime symmetry, and triggering a sensible, sacred space within.
When: Ongoing till June 15, 11:00 am – 7:00 pm
Where: Tao Art Gallery, Worli
Price: Free Entry
Chai & Why? @ Prithvi Cafe
Chai & Why? @ Prithvi Cafe |
TIFR creates accessible discussions of interesting scientific issues and there would be DIY simple, hands-on delightful experiments. You can join the 'Chai and Why?' team and perform some amazing experiments that you can try out at home as well.
When: June 4, from 11 am onwards
Where: Prithvi Cafe, Juhu
Price: Free Entry (First come first basis)
(To receive our E-paper on WhatsApp daily, please click here.  To receive it on Telegram, please click here. We permit sharing of the paper's PDF on WhatsApp and other social media platforms.)