Shillpi Singh examines the fast soaring trend that's sweeping men and booming businesses
Does one cream fit all? Not any more. Delhi-based advocate Anshul Narayan, 33, maintains, "Not just women, but we, the men, are equally conscious of our looks. After all, it pays to look presentable, and well-groomed. And unlike the common perception that men aren't bothered enough to pay attention to their skin, beard, hair, we do care, and a lot more than ever." True that!
Even though the millennial generation has grown up watching the men in the family apply nothing more than Old Spice after-shave lotion as far as grooming was concerned, and it was the only indulgence. Then came the onslaught of creams, and here too, they were happy to use the products meant for women because none existed exclusively for them. But going by the way the men's grooming market is expanding in every conceivable dimension — categories that people are using, diversity of choice variables, price points that are operational, and so on, there is one cream for every season, to suit any occasion and indeed, for a good reason. Be it skin care, body and bath, hair care, or beard and moustache; a man is spoiled for choice when it comes to a grooming range explicitly meant for them, from the tip to that toe; nothing is off that grooming range.
The latest to jump on the bandwagon of the men's grooming range is Phy, India's foremost dermatologically-tested, 100% vegan specialist grooming range for men; it is the second offering from Pureplay Skin Sciences after Plum, India's first 100% vegan beauty brand certified by PETA for women. Explaining the reasons for launching Phy, Shankar Prasad, Founder & Director, Pureplay Skin Sciences, says, "I noticed that there is a gap for a smart, conscientious, science-backed grooming brand for the thinking modern Indian man. We believe in combining the best of plant-sourced actives and safe science (no parabens, phthalates, sulphates and silicones here). The beliefs that drive us — "good" products are worth the effort, that is conscious and non-negotiable, and that "one-size-fits-all" doesn't work."
But making a mark in the men's grooming range, and commanding a significant share, has been easier said than done for these brands. As Ashutosh Valani, co-founder of Beardo, recounts, "One of the major challenges, when we started out, was the lack of awareness about men's grooming among Indian men, at the time. Our primary role as one of the first of its kind brands in the market was to educate men about the importance of keeping themselves groomed — bearded or not." The brand that started out with a standard Beard Oil for men now has about 50 products that cater to every grooming need that a man can have, and claims that it has the strongest online presence compared to other similar companies, across all e-commerce platforms including their website.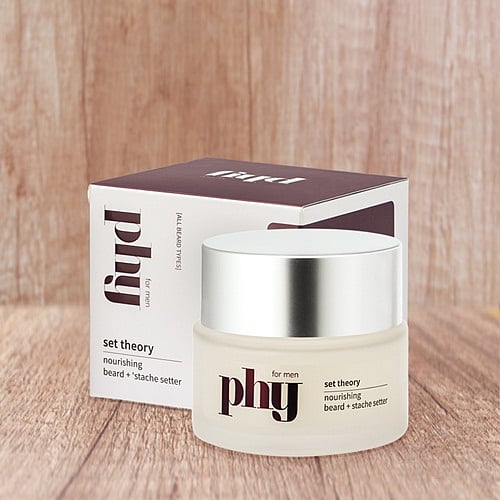 Innovation is key. The brand that offers something extra, something different stays afloat and stays ahead of competitors too. Hitesh Dhingra, founder and MD of The Man Company, the first brand to launch six products with activated charcoal as the main ingredient, and owns 30% of market share in the beard category, says, "We were one of the first digital-native brands focussed only on men's grooming in India.
We realised the importance of offering chemical-free products in a very premium packaging at an affordable price quite early. As a result, all our products are a result of extensive study, elaborate research and usage of effective essential oils. We have been innovating a lot not only regarding ingredients but also an innovative product range."
The Man Company offers a head to toe range of grooming essentials and offers products in all six major categories — beard care, bath and body care, hair care, skin care and fragrances — making the brand a one stop shop for all grooming needs. But in the same breath, he notes how hair and skin category for men have traditionally been dominated by mass-market brands with few functional products like whitening cream or anti-dandruff shampoo.
"So, there is a huge opportunity for a premium brand to create a niche in these two categories as well offer clean, good quality products," says Dhingra. And going by the response of loyal customers who are particular about what they buy for their grooming needs, these brands are having a field day.
Beards and moustaches are fashionable, and it's quite a man thing to have creams and oils specially made for its care. But there are certain cons of over-enthusiastic application of such products, warns dermatologist, Dr SK Kashyap. "Most of the beard grooming products are no doubt good for beard care, but they result in pimples and acne. Such patients outnumber others who come for beard shaping or laser facials."
He says that laser removal of hair is done and dusted as far as men's grooming is concerned. "Now young men come to my clinic to get their beard and moustache permanently shaped like if someone wants to keep a goatee, he will get extra hair removed through laser and his beard will grow in that manner only; no extra growth. It is the latest trend to hit the market," he quips.
As per the latest report by ASSOCHAM, India's male grooming industry is set to grow at a compound annual growth rate of about 45 per cent and will touch Rs 35,000 crore from the current Rs 16,800 crore. "This eventually proves the potential of the market. Consequently, a lot of large Indian brands as well as international brands are going to utilise this opportunity. A lot of large formats organised retail players, who have just started warming up to the idea will look forward to a complete head to toe range for men. Men will be willing to pay a premium for brands that offer clean and good quality products and have a strong brand story," says Bhisham Bhateja, COO and a co-founder of The Man Company.
Prasad couldn't agree more. "The study busts the myth that men are not interested in personal grooming products and services. We believe the growth will take on new life in 2019. People, regardless of gender, are leaning more and more towards making conscientious, earth-friendly choices while not compromising on the effectiveness."
Prasad is looking to double Phy's current range, and expand its reach — across both online and offline channels — in 2019 but he will never do a fairness cream as adds, "We believe in respecting diversity, and bringing out the best in one's skin." On the other hand, Bhateja adds how fund infusion by Emami has helped them in investing more on brand and channel expansion, and 2019 looks promising too. "We have been achieving over 200 per cent yearly growth for the past two years. Our revenue per employee must be the highest amongst our peers. In overall men's grooming, we expect to own 5% of market share in the next four years."
Valani too has a lot of exciting things brewing for 2019 to cater to growing demand for grooming products, apart from working on reaching out to more Beardos, and creating more Beardos out of men! "That will always be the goal," he says quite seriously, but on a jocular note. And young men like Narayan are happy to be spoiled for choice. After all, why should girl's have all the fun?
(To receive our E-paper on WhatsApp daily, please click here.  To receive it on Telegram, please click here. We permit sharing of the paper's PDF on WhatsApp and other social media platforms.)