Chinese New Year, also known as Lunar New Year and Spring Festival, means different things to different people throughout the world, but one thing is constant: the new year brings people together. To help spread the pleasure, we've compiled a list of our favourite Mumbai restaurants serving up some of the most delicious Chinese meals that will leave you and your tastes perfectly satisfied!
House of Mandarin, Bandra & Powai
An award-winning Asian restaurant by Rachel Goenka, House of Mandarin is a beautiful ode to the illustrious history of Chinese cuisine. It has swiftly established itself as a popular Asian restaurant in Mumbai with its warm, inviting dining spaces and a great fine dining experience. The varied Asian restaurant serves food that looks wonderful, tastes excellent, and comforts the spirit. The Classic Roast Chicken, Crispy Duck Spring Roll, and Chicken and Chilli Oil Dumplings are a must-try.
JIA, Colaba
Get ready for some fantastic Asian food, a cheerful dining experience with no compromise on quality, and a refreshingly beautiful atmosphere at JIA- The Oriental Kitchen. JIA has specially curated a menu adhering to its exemplary setting. The XO Chicken Dumpling, Shanghai Chicken Soup Dumpling, and Truffle & Edamame Dumpling are some of the highlights. Complementing the ultra-modern and elaborate food menu, the beverage program for JIA is a modern reincarnation of exquisitely crafted cocktails, inspired to help drinkers discover multi-dimensional cocktails from the bold down to the subtle.
Royal China, Fort
Experience the Royal Dining at Royal China. Royal China India serves authentic Chinese food bearing in mind the constantly evolving and emerging trends and tastes from around the world. You can rest assured knowing that all the ingredients used are freshly sourced and authentic. In addition to the delectable Cantonese dishes, there's an extensive list of fine wines to choose from.
Kuai Kitchen, Colaba & Khar
Kuai Kitchen is one of those locations that will always have a special place in your heart. There are now two branches, one in Colaba that covers south Mumbai and one in Khar that services Bandra, Khar, and the adjacent districts. Kuai Kitchen strives to be a place for great and reasonably priced Asian food. Don't miss out on their Truffle & Edamame Garlic Fried Rice.
One8, Juhu
'One8 Commune' is a one-of-a-kind casual dining and bar space. It is helmed by the former captain of the Indian Cricket team Virat Kohli. Located at Kishore Kumar's old house, it celebrates the pluralism and humanism that being in the "commune" implies. With Pawan Bisht, Corporate Chef, in charge of all culinary issues, the kitchen at One8 Commune serves you a remarkable feast of diverse cuisines prepared with love, elegance, and accuracy. The Mushroom Googly Dimsums made with assorted wild mushrooms, cream cheese, vegetarian broth, and truffle oil is a must-have.
Dona Deli, Bandra
Designed by Tejal Mathur of Pali Village Café fame, Donna deli is inspired by elegant cafés from the streets of Rome. It is the kind of place where you can visit to have a coffee and end up having a cocktail in the evening. As for the menu, there's something to suit every taste here, especially Asian. Take a bite into some Donna favorites like the Chef Special Chilly Cheese Dimsum, Crystal Veg, and more.
All Saints, Khar
All Saints, a contemporary, sophisticated, and exquisite all-day restaurant has opened its doors to all foodies looking to celebrate the Chinese New Year. This invigorating new location focuses on expertly blending diverse cuisines to provide a fascinating experience. So grab your seats and be prepared to go on a gastronomic adventure that will delight even the most discriminating palate. Be sure to try the Corn and Water Chestnut Dimsum and Activated Charcoal Spicy Chicken Dimsum.
Ginkgo, Dadar
Gingko - A Pan-Asian cloud kitchen is ready to celebrate Chinese New Year, with some of their specials on the menu. Ginkgo's hot steaming food is known for its best flavours and has been ruling the hearts of Asian food lovers in Bombay. With a medley of Pan-Asian flavours prepared to perfection to satisfy all your food cravings, they have Dan Dan Noodles, Triple Schezwan Fried Rice, Burnt Garlic Fried Rice, Paneer Garlic and Dry Red Chilli, Singapore Spring Roll, Burnt Butter and Garlic Noodles, Manchow Soup, and Stir-Fried Veggies as the perfect place to order-in for the Chinese New Year.
Goma at Radisson Goregaon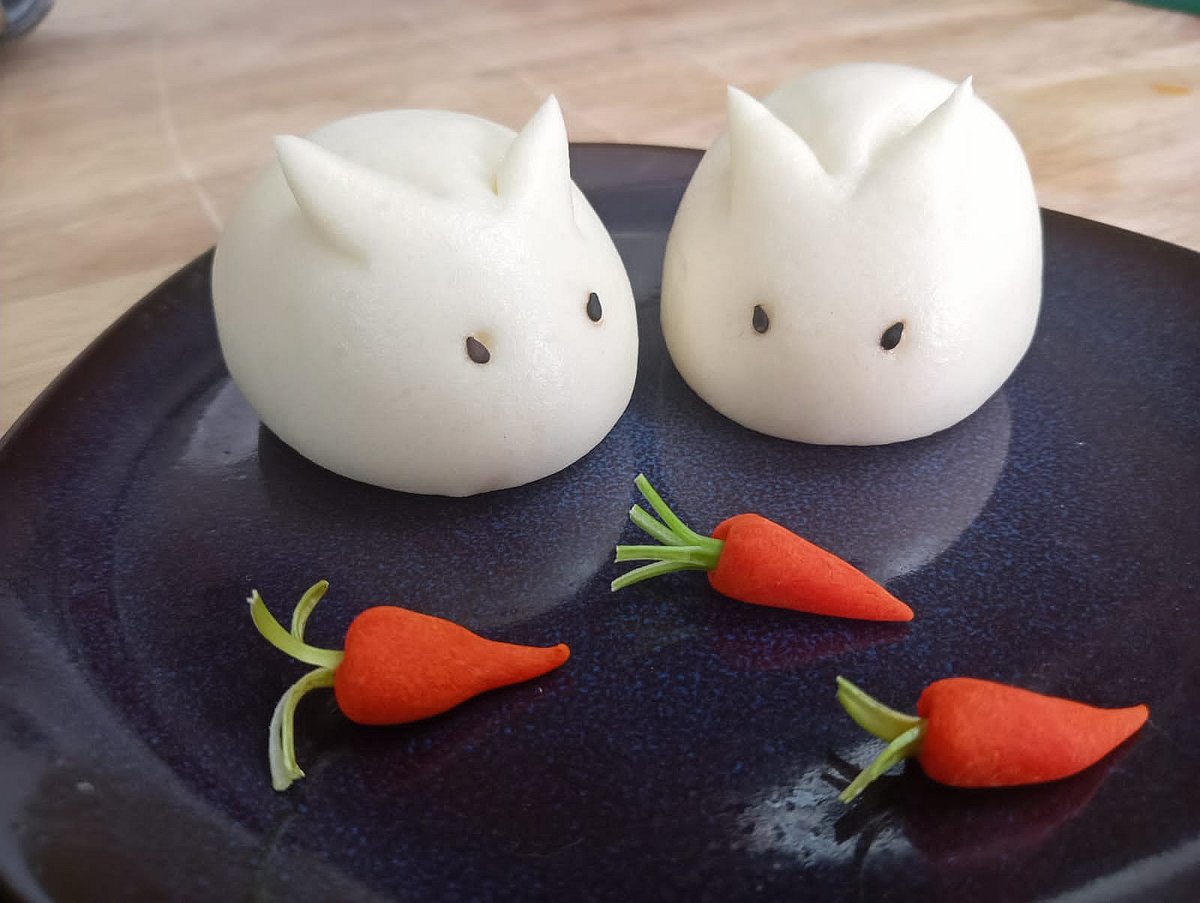 Goma, a chic restaurant in one of city's plush hotels Radisson Goregaon will be serving the Lunar New Year special Pan Asian dishes. Enjoy the scrumptious meal that includes small plates to main menu and desserts along with delicious beverages. Choose from Cantonese sticky rice dim sum, Broccoli pine nut dim sum, Shandong style Crispy baby corn, Bao rabbit shaped Spiced chicken, Prawns, Siracha Chinkiang sauce from their small plates menu. The elaborate main course includes five treasure vegetables Hunan basil, Trio of mushroom Guilin chilli, Pan seared fish spicy, savoury sauce of fermented beans, Chicken Red and yellow pepper shaoxing garlic, and Lo mein- stir fried noodles vegetables among others. Lychee toffee- Stuffed with dates, and Caramelised and tossed with sesame seeds are reserved for the dessert section.
The menu at these places is available during the Chinese New Year between January 20 to 29.
Foo, multiple locations
Foo has curated a special menu on this momentous occasion with ingredients that are considered to be lucky for the coming year. The menu comprises of Golden Luck Dumpling made of Raw Papaya, Broccoli, Lotus Root and Chilli Oil and Fortune Dumpling made of Chicken, Crushed Peppercorn, Ginger Scallion and Coriander. Cocktails like Asian Wisdom, Good Fortune, Ying and Yang amongst others have been introduced. To complete the experience, an enticingly perfect dessert called Pot of Prosperity made of Dark Cocoa Sponge, Orange Mousse and Marmalade, White Chocolate, Cocoa Butter, Gold Dust, White Chocolate Bunny and Cocoa crumble will be available on the menu. To further usher good luck for the coming year, majestic Lion Dances will be performed through the week at Foo Bandra, Jio World Drive, NESCO, Andheri and Phoenix Palladium.
Where: Foo Town/ Bandra/ Lower Parel/ Andheri/ BKC/ Nesco/ Powai
When: Ongoing till January 31
Koko, Kamla Mills
The celebratory limited edition menu has been created by KOKO in honour of the New Year consisting of delectable Dim sum baskets, Dessert, and Cocktails with ingredients considered lucky and fortunate for the Year of the Rabbit. The menu features Emperor's Dumpling Basket and Royal Dumpling Basket. Indulge in dessert called the Red Dynasty, made with Vanilla Crémeux, Dark Chocolate Mousse, Cherry Filling, Cocoa Sponge, White Chocolate, Macarons, & Strawberry Ice Cream. A diverse assemblage of cocktails to complement the festivities will also be there.
When: Ongoing till January 31
San:Qi at The Four Seasons Hotel, Worli
Chef Lin Lin Yang, has put together a stellar gastronomic journey that takes guests from the bustling streets of Hong Kong to the surreal skyline of Shanghai, in one momentous feast. Begin with a stirring selection of salads, including a Sichuan Spicy Dry Lamb with Walnut Sauce and Sesame Seeds, and the more traditional Qian Long Chinese Cabbage. Made-to-order are wholesome Gan Lian Cai Fried Rice and Wok Fried Chicken in Yellow Bean Sauce, while a Steam Lobster with Glass Noodles Golden Garlic Sauce and Braised King Prawn add an extra ounce or two of sizzle to this sensational menu selection.
Ongoing till February 11
(If you have a story in and around Mumbai, you have our ears, be a citizen journalist and send us your story here. )
(To receive our E-paper on WhatsApp daily, please click here.  To receive it on Telegram, please click here. We permit sharing of the paper's PDF on WhatsApp and other social media platforms.)