Escaping town generally seems like a smart thought, yet — like all the other things throughout everyday life — it calls for investment and time. Furthermore, if you need to fly somewhere abroad, that generally implies much additional time and investment. The best window the majority of us can expect, without blowing through those valuable savings, is a long end of the week: government occasions, summer Fridays, that one irregular day of comp time you've been perched on.
There are many international locations that are simple to visit in just a few days, though you're probably not going to The States, Greece, or anything else too far-flung. Ekta Mohanani Kamra, a travel Enthusiast and the founder of Hop n Bop picks five locations which are only a short flight away from India. So leave early if you can, take a red-eye flight, and savour the thrill of travelling abroad.
Dubai
Travelling Time: Approx 3Hr 30m
Malls and posh hotels aren't the only things in Dubai. A new generation of tourists is being drawn in by the constant addition of renowned cultural institutions, galleries, and design-oriented stores in this sprawling desert city. The thrill of diving into the largest dive pool in the world or sliding between the tall floors of a glass skyscraper are both options if you prefer an adrenaline rush.
Cost: For 5 nights /6 days about ₹ 60,000
Bhutan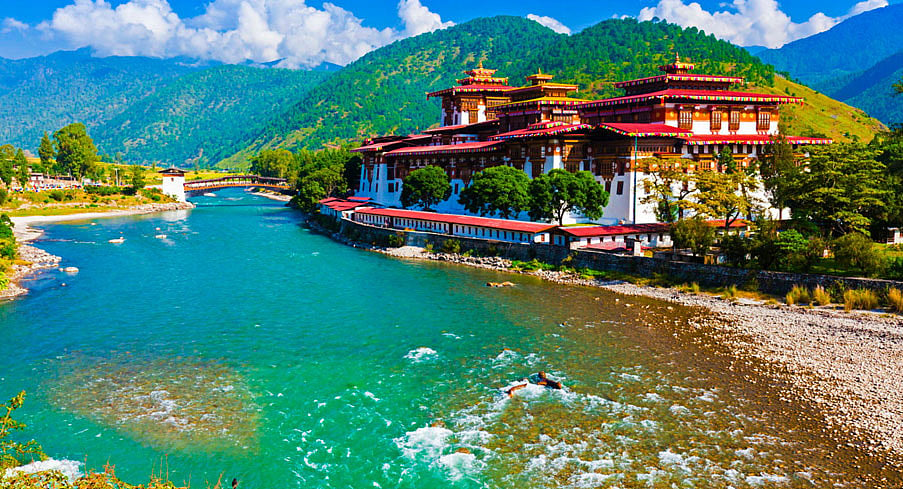 Travelling Time: Approx 3Hr 10m
Bhutan, the last Himalayan kingdom, is surrounded by stunning snow-capped mountains and dark forests, which together make for a beautiful landscape. Bhutan is a magical and mystical location because, in addition to this, it is where majestic fortresses like dzongs and monasteries meet traditional Buddhist culture. Bhutan is a special place because of its distinctive monastic architecture and the graffiti on the walls that features penises painted as a warning against evil. This unique nation, which is thought to be the final Shangri-La, is undoubtedly the best place to travel with your family, on a honeymoon, or even for an adventurous vacation.
Cost: For 5 nights /6 days about ₹ 40,000
Oman
Travelling Time: Approx 3Hr
The closest place on the Arabian Peninsula to going back in time is Muscat, the capital of Oman. Unlike its extravagant neighbours Dubai and Riyadh, which are renowned for their glass-and-chrome-filled skyscrapers, this historic port city has a law against tall buildings. Instead, you'll find low-rise structures that have been painted white that provide unhindered views of the angular Hajar Mountains that flank the city to the south.
Cost: For 5 nights /6 days about ₹ 45,000
Sri Lanka
Travelling Time: Approx 2Hr 25m
Sri Lanka may be small, but the island country makes sure visitors are never bored with its jungle-covered mountains, golden sand beaches, abundant wildlife in its natural habitats, and spice-laden cuisines. From breathtaking train rides and fine dining throughout Colombo, the country's capital, to world-class surfing and stylish beachside cafes in the south, there is something for everyone.
Cost: For 5 nights /6 days about ₹ 30,000
Nepal
Travelling Time: Approx 2Hr 50m
Nepal offers an incredible variety of experiences, activities, and adventures, including trekking in the Himalayas, exploring ancient cities, wildlife safaris, high-adrenaline rafting, kayaking, and mountain biking. If you're a first-time visitor or a return visitor, it can be difficult to know where to start because there is always more to see.
Cost: For 5 nights /6 days about ₹ 40,000
(If you have a story in and around Mumbai, you have our ears, be a citizen journalist and send us your story here. )
(To receive our E-paper on WhatsApp daily, please click here.  To receive it on Telegram, please click here. We permit sharing of the paper's PDF on WhatsApp and other social media platforms.)