Ujjain (Madhya Pradesh): A 32-year-old youth living in Vrindavan Dham and working as deputy branch manager (DBM) in Yes Bank committed suicide by consuming celphos powder here on Wednesday evening.
The deceased was married about two-and-a-half years back in Nagda and has a 25-day-old son. The name of the deceased is Himanshu Rathore. Deceased elder brother Pawan Rathore said that he was depressed for the last 5 days and was told of the pressure of work in the bank. Due to this he took the extreme step.
Himani Rathore, the sister of the deceased, said that her brother had called her after coming out of the bank that he has consumed celphos powder and will not come home and also shared bank details on WhatsApp.
She immediately called his friends and informed them. When the friends called him, he told them to be at Shiv Mandir on the service road between Shanti Palace Square and Vrindavan Dham. They reached the spot and asked him what he did. He denied that he did not do anything and has not taken anything, so his friends brought him home.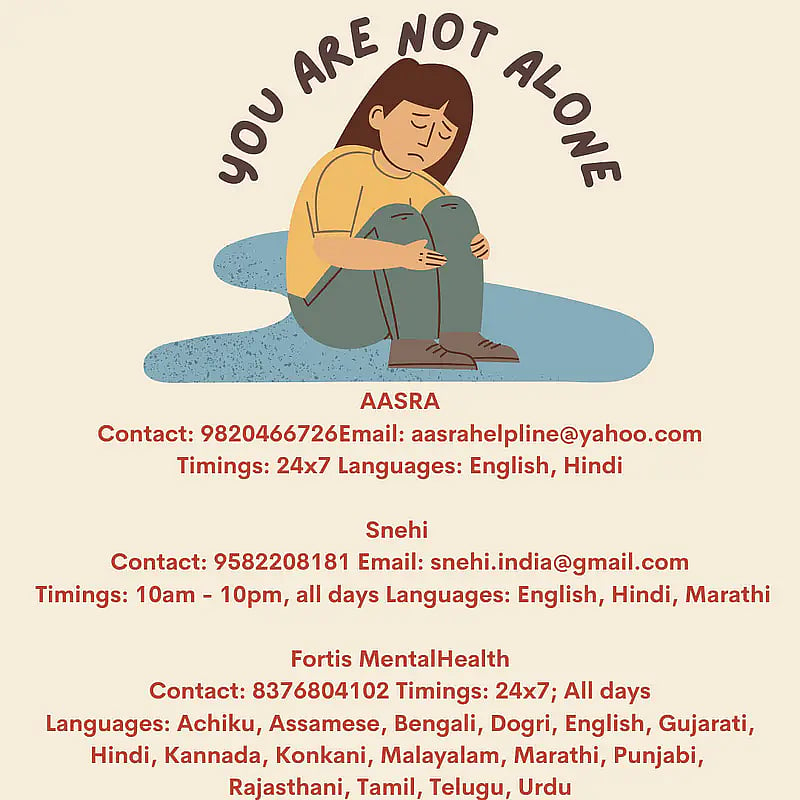 If you or anyone you know is struggling with suicidal thoughts, seek help here: | Mental Health Helplines
While talking to his father at home, he suddenly vomited and then his friends took him to nearby Avanti Hospital where he succumbed during treatment.
Meanwhile, a Yes Bank spokesperson said, we are deeply saddened by the unfortunate demise of Himanshu Rathore. Health and safety of our employees is of utmost importance to us. The bank is extending all possible support to the bereaved family and is committed to co-operate with the local authorities.
(To receive our E-paper on WhatsApp daily, please click here.  To receive it on Telegram, please click here. We permit sharing of the paper's PDF on WhatsApp and other social media platforms.)