Indore: A major train accident was averted here on Friday night when Bhopal-Indore Intercity Express train collided with a loading pick-up vehicle close to Lakshmi Bai Nagar railway station.
Train number 19324 Habibganj-Indore Intercity Express train was coming from Dewas. The loco pilot saw a pick-up loading vehicle on the railway track close to Lakshmibai Nagar railway station.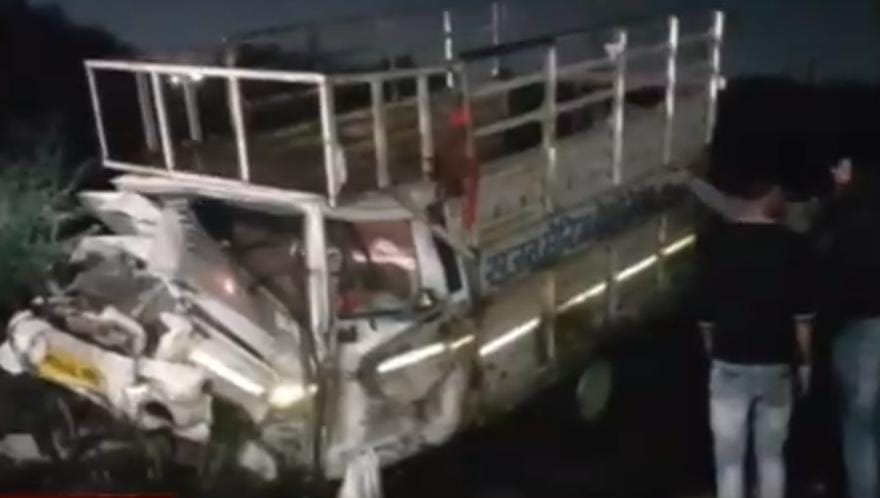 Damaged vehicle | FP Photo
As a result, he slowed down the train speed. However, the train collided with standard pick-up vehicle and carried the vehicle hundred and fifty metres away from the spot. Though no one was injured, train reached Indore railway station an hour late.
Jitendra Kumar Jayant, PRO Ratlam division, said vehicle belonged to a tent house owner. Vehicle driver fled from the spot. Railway Protection Force has registered a case under Sections147 and 174-B of RPF Act against identified driver of vehicle (MP09 GG 3812). Railway officials have begun inquiry into the incident.
(To receive our E-paper on whatsapp daily, please click here. We permit sharing of the paper's PDF on WhatsApp and other social media platforms.)
Published on: Saturday, December 12, 2020, 01:08 PM IST