Indore (Madhya Pradesh): Former international TT players of Madhya Pradesh Nilesh Ved and Shikha Mahadik will participate in All India Public Sector Table Tennis Championship to be held in Goa from February 7 to 10. Nilesh and Shikha's women will represent BSNL team.
Nilesh has been a part of Indian TT team for the past 16 years. Sanjeev Singhal, Principal General Manager of BSNL, Indore, Om Soni, Jayesh Acharya, Pramod Soni, Rinku Acharya, DB Bhaskar, Divya Kujur, Pramod Gangrade, Gaurav Patel and Narendra Sharma congratulated Nilesh and Shikha on their selection.
Attorney Nashik beat Tahir Hockey Training Center 3-1
An all-India hockey competition is being played at Sohagpur in memory of freedom fighter Thakur Pratap Bhanu Singh Chauhan.
In the semi-final, a match was played between Tahir Hockey Training Center Indore and Attorney Nashik in which Nashik team defeated Tahir Center Indore by 3-1. Both the teams played a very fast game from the beginning.
Dubey, Imolia appointed technical officials
Swimming competitions of Khelo India Youth Games will be conducted in Bhopal from February7 to 11 .District Swimming Association secretary Ravindra Dubey and coach Mohit Imolia has been appointed as technical officials.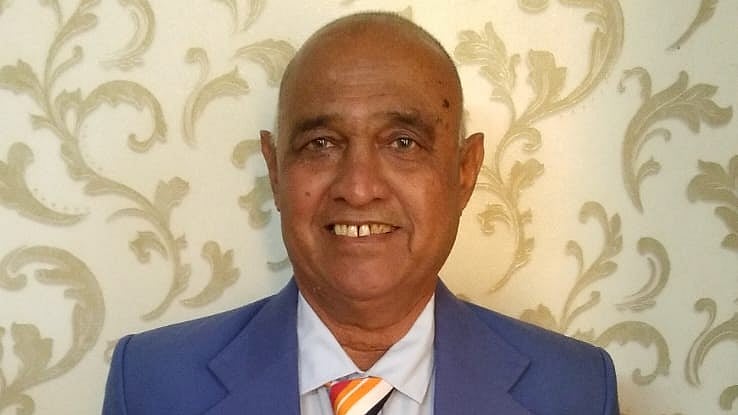 Vishram Singh Yadav appointed observer
Visram Singh Yadav, sports director of Shri Vaishnav Vidhyapeet Viswavidhyalaya, has been appointed as a observer of India inter-zonal men's basketball competition, which will be held at Sonipat from February 6 to 10.
Sports meet concludes
Euro kids Sudama Nagar Preschool Indore conducted a 3 day sports meet inspired by *"Khelo India"* for kids aged 2 to 6 years age. The kids physical fitness was tested by various Race like Hurdle race, 200 m fast race, balloon race , ball on the glass, balance the box, ring race and frog race. The kids participated with full zeal and enthusiasm and completed the race becoming winners. The kids were awarded with certificates and winning medals by the. Mridula Jain (Retd. Principal South Canara educational academy) and Palash Jain (Power and Systems engineer from Sweden).
Principal Dr.Monica Jain addressed the students with the message that Participation itself is winning and Physical fitness leads to healthy mind, body and soul..Tanishka Parihar delivered the vote of thanks.
Muay Thai Championship begins at IPS
Indore Public School, Main Campus is hosting Muay Thai Championships 2023 from February 3 to 5.The tournament began with a glittering opening ceremony in the presence of eminent dignitaries including president of IPS Group of Institution Achal Choudhary, Mayor Pushyamitra Bhargava, WMC India head promoter Asian Indoor Games Medalist Balakrishna Shetty, WMC India Admin Director Ashutosh Dadhich, first recipient of Vishwamitra Award Jaidev Sharma, Organizing Committee Coordinator Rahul Vyas, Officers and participants from all over the country were present along with Principal of the school Sudha Pandey and Organizing Secretary Gaurav Sanotia.
The programme began with the lighting of the lamp, followed by Saraswati Vandana and melodious song presentation by the school students.The glow on the faces of the participants was worth watching when the title belt lead was unveiled.
(To receive our E-paper on WhatsApp daily, please click here.  To receive it on Telegram, please click here. We permit sharing of the paper's PDF on WhatsApp and other social media platforms.)