Indore (Madhya Pradesh): Councilor Mahesh Chaudhary, Bharat Pareek, Alka Saini and Prakash Manawat were the chief guests at the prize distribution ceremony of Manawat Public Annual Sports competitions, conducted by Shri Rakesh Manawat Smriti Shikshan Samiti, here on Monday.
Nathu Singh Pawar, Rajesh Manawat, Deepak Ramani were present on the occasion. The programme was conducted by secretary Mukesh Manawat while vote of thanks was proposed by Principal Gayatri Manawat.
IPS team wins inter-school junior competition
Junior Child Science Competition-2022-23 was organized in Inter-School Sahodaya Cluster-4, Indore. Students from 13 schools participated in it. In the competition, students of Indore Public School, Sanver campus made their institution proud by getting the best purpose and utility award. They prepared a project to make biodiesel from algae. Reet Patel, Samruddhi Telang, Yathatha Bairagi and Anuj Sharma led the team. Principal Shalini congratulated all the participating students.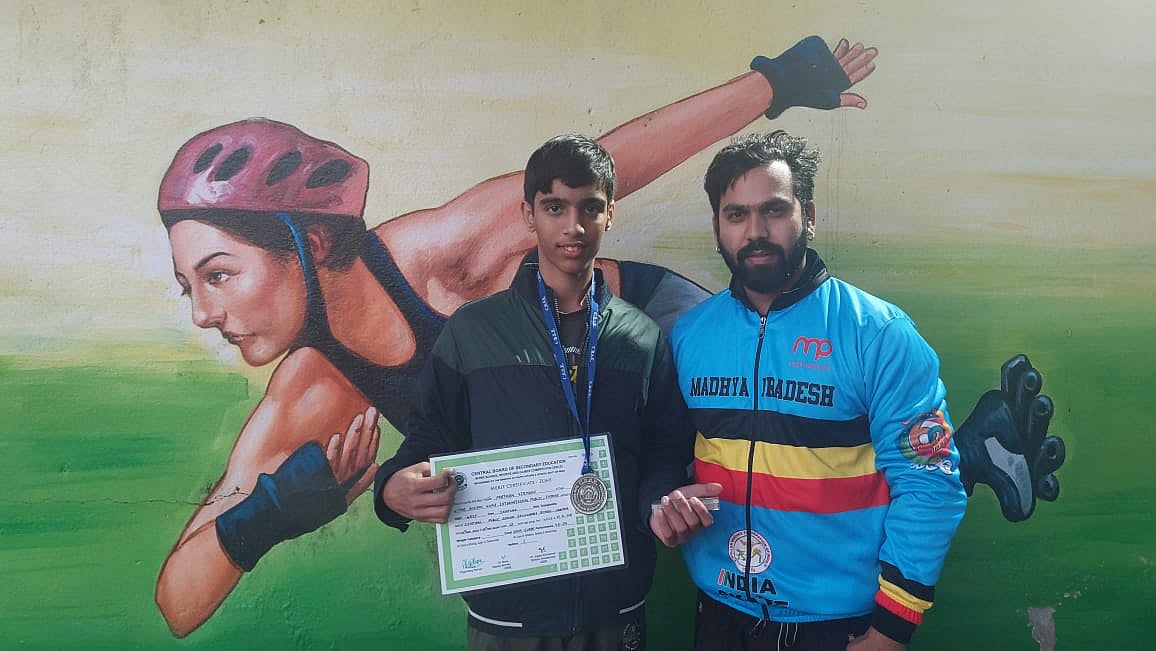 Pratham Virmani wins silver medal
CBSE West Zone National Championship was played in New Delhi recently. Indore's Maa Kanakeshwari Speed-Skating Academy player Pratham Virmani won a silver medal. MLA Ramesh Mendola, Rajendra Rathore, Munna Lal Yadav, Jitendra Singh Tomar, Shailendra Yadav, Sanjay Chawla and Virendra Pawar wished Pratham for his achievements.
(To receive our E-paper on WhatsApp daily, please click here.  To receive it on Telegram, please click here. We permit sharing of the paper's PDF on WhatsApp and other social media platforms.)