Indore (Madhya Pradesh): Soumitra Gokhale, coordinator of Hindu Swayamsevak Sangh, from America, described that the standing of India is growing, and Indian culture is spreading across the globe rapidly. He was speaking as the keynote speaker at a gathering of prominent members of the Indian diaspora, who had come to participate in Pravasi Bharatiya Divas (PBD) convention. The gathering was organised by International Cooperation Council. In the programme, NRIs shared their experiences.
The members of the Indian diaspora also share their experiences of spreading Indian values in their countries.
FP Photo |
Gokhale said India is the birthplace of spirituality, culture, kindness and values. According to him, not only overseas Indians but foreign citizens are also knowingly or unknowingly benefitting from this cultural tradition of India. He said that in the present time, we not only have to help our own but also help others and let everyone know this. He said that to prepare the next generation, one has to be prepared themselves, if we wake up, others will also wake up, if India wakes up, then the world will wake up.
Rakesh Mehra, who has been living in Germany for 47 years, informed that Hindu Swayamsevak Sangh branches are running in 15 cities in Germany for the last 8 years, Bal Gokulam Sankul is also being operated by the Sangh, in which children are taught Indian culture.
15,000 schools to be converted to digital one
Pramit Makode, who came from Boston, briefed about how changes can be brought about in the field of medicine, education and technology with the coordination of the Central and the state government. He informed that under a comprehensive plan for digitisation of education, of the 17,000 schools run by Vidya Bharti the target is to convert about 15,000 schools into digital schools.
Rohan Agarwal, who has been living in Japan for 17 years, shared that India has about 5000 years old relations with Japan and Sanatan Dharma is the cultural foundation of present-day Japan. At present, there are also about 12,000 Hindu and Buddhist temples in Japan.
RSS help for students in Ukraine
Vipul, who had come from Ukraine, informed how about 22,000 students living there were helped by the RSS during the Ukraine-Russia war and the corona period.
Read Also
Indore: Khelo India torch in city today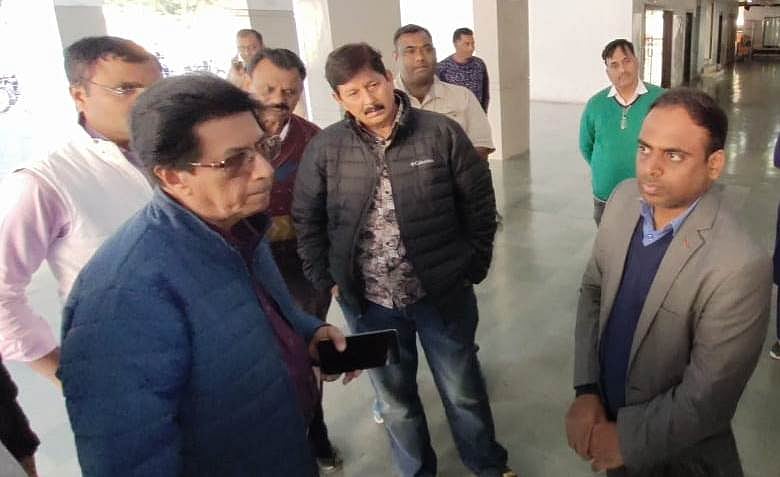 (To receive our E-paper on WhatsApp daily, please click here.  To receive it on Telegram, please click here. We permit sharing of the paper's PDF on WhatsApp and other social media platforms.)