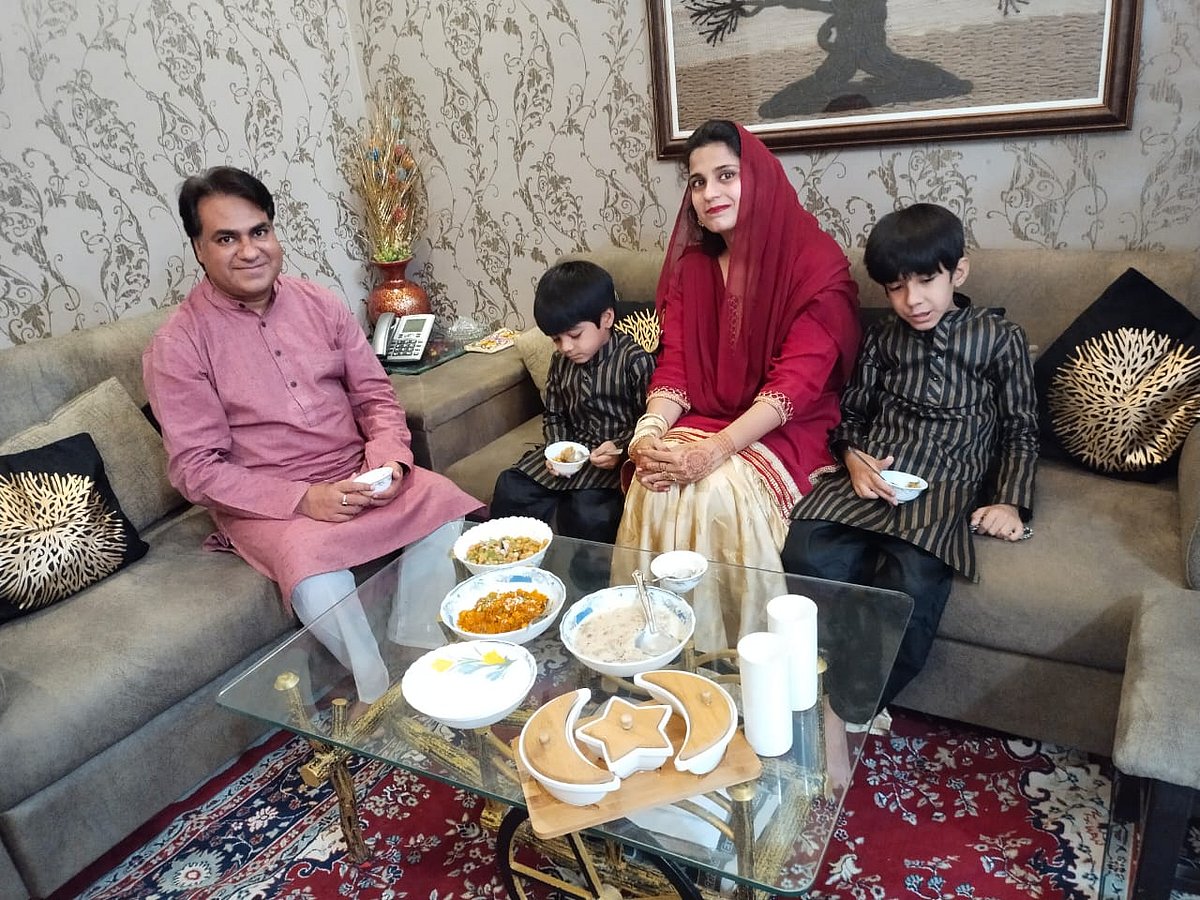 Indore (Madhya Pradesh): Eid was celebrated on Friday with sweets, feast and prayers at home by members of Muslim community. However, due to the corona, Muslims did not visit mosque to offer prayers. People greeted each other on Eid through social media.
City qazi Dr Ishrat Ali also celebrated Eid at his residence in Rajmohalla. He had appealed to community members to celebrate the festival by staying at home due to coronavirus second wave.
"May Allah bless us all so that coronavirus pandemic ends," Ali said in a message on Friday.
50-year-old tradition pauses
This Eid, the Salwadia family could not take city qazi from his residence in the wagon for reading namaz at Idgah Sadar Bazar.
Corona has put a brake on the tradition. However, the Salwadia family visited his residence to greet him on Eid and relished sweets made on Eid. Salwadia said tradition will resume once we beat corona.
Satyanarayana Salvadia said, "My father Late Ramchandra Salwadia started this tradition on Eid 50 years back as a symbol of communal harmony."
Religious places remain closed
Collector Manish Singh had asked to celebrate the festival by staying at home. As a result, religious places remained closed. Traffic was prohibited. Security arrangements were made in sensitive areas. Police have made elaborate security arrangements for Eid.
Indore IG Harinarayanachari Mishra said that in view of the lockdown and corona infection in the city, the Muslim community has appealed to celebrate the festival of Eid by staying at home.
(To receive our E-paper on whatsapp daily, please click here. To receive it on Telegram, please click here. We permit sharing of the paper's PDF on WhatsApp and other social media platforms.)