Aries:
This week, collaborations and team work will bring the best results for you. Expect support from your co-workers, family, friends and community at large. Step-up, take the lead, be bold and fearless when it comes to working with people. Some of you may have doubts and fears around your finances. Make sure that you do not overspend. You could receive positive news, especially in your personal life. If you have been facing any personal issues they will be resolved. Your pets will also be a source of much joy and contentment.
Three of Pentacles |
Taurus:
Dear Taureans, this week will experience unexpected changes. Some important chapter in your life will end and a new beginning is on the horizon. Try to look at things from a broader perspective instead of getting into the finer details. Leave behind things that no longer work for you. Be kind in the inner dialogue you have with yourself. Travel and change of residence is indicated for some. Clear and effective communication with those around you will yield great results. On the personal front, singles could meet someone attractive. Those in existing relationships will feel a renewed excitement in their connection.
The World |
Gemini:
This week, listen closely to your inner self. Some of you may seek spiritual guidance and messages from the Universe. You are asked to trust your intuition. Trusting your intuition and instincts will help you progress well. Some of you may feel like staying away from work. Try to share and delegate your responsibilities with others. This is a good week to focus on your overall health and well-being. On the personal front, singles could meet someone special and those in existing relationships will see a renewal in their connection.
The Hierophant |
Cancer:
This week your ambitions are going to be on the rise. Your focus shall largely be on work and career oriented activities. You may receive favorable news at your workplace. Some of you could be starting new projects or learning a new skill which will require considerable time and attention to detail. You may prefer to work by yourself and step into your individual power. Expect a lot of frivolous communication from all quarters which may seem time consuming. Make sure you stay rooted and calm as you will be impulsive and impatient during this period. In your personal life, you shall be very open and communicative. You will be able to juggle work and close relationships well.
Page of Cups |
Leo:
This week your mind shall be analytical and critical. Try to keep your calm, be patient and manage your speech well. It is better to walk away from dramatic situations with humility. Your financial stability is looking good. Some of you could be setting out on a new journey soon. Your personal relationships may need attention. Old issues in your personal life could be resolved but it may require a lot of patience and diplomatic communication from your end. Singles could meet someone special. Some of you may get a chance to heal an old/past romantic or platonic connection.
Queen of Swords |
Virgo:
This week you are asked to cut some cords and leave the past behind. Do not try to over-explain your side of the story. Everything is working in divine timing for you and new changes will bring some joyful experiences. Collaborations and team-work will yield great results. Your finances are looking good and you will see much abundance coming your way. It is a good time to plan your long term finances. Avoid flashing your wealth and keep all your precious belongings safely.
Seven of Pentacles |
Libra:
Dear Libra, this week is going to be about your personal relationships and family. You will experience much joy and happiness through your close loved ones. Some of you may get a chance to attend a party, gathering, wedding or any other celebration. Select few may decide to commit to an existing partner or marry a long-standing partner. There will be a lot of support from everyone, stay open to giving and receiving love in your connections. Some of you could decide to buy a new or bigger home. Life is going to start gaining momentum and you are called to take action instead of waiting.
Ace of Swords |
Scorpio:
Dear Scorpio, this week your focus is going to be on love, romance and partnerships. Singles could meet someone special and attractive. Existing relationships will see great renewal and passion. You will feel very grounded and joyful because of your romantic connections. Some of you may decide to spend more time at home, especially with your partner. This is an excellent period to form business partnerships. Luck is on your side during this period. At work, think things through and dig deeper to get to the truth.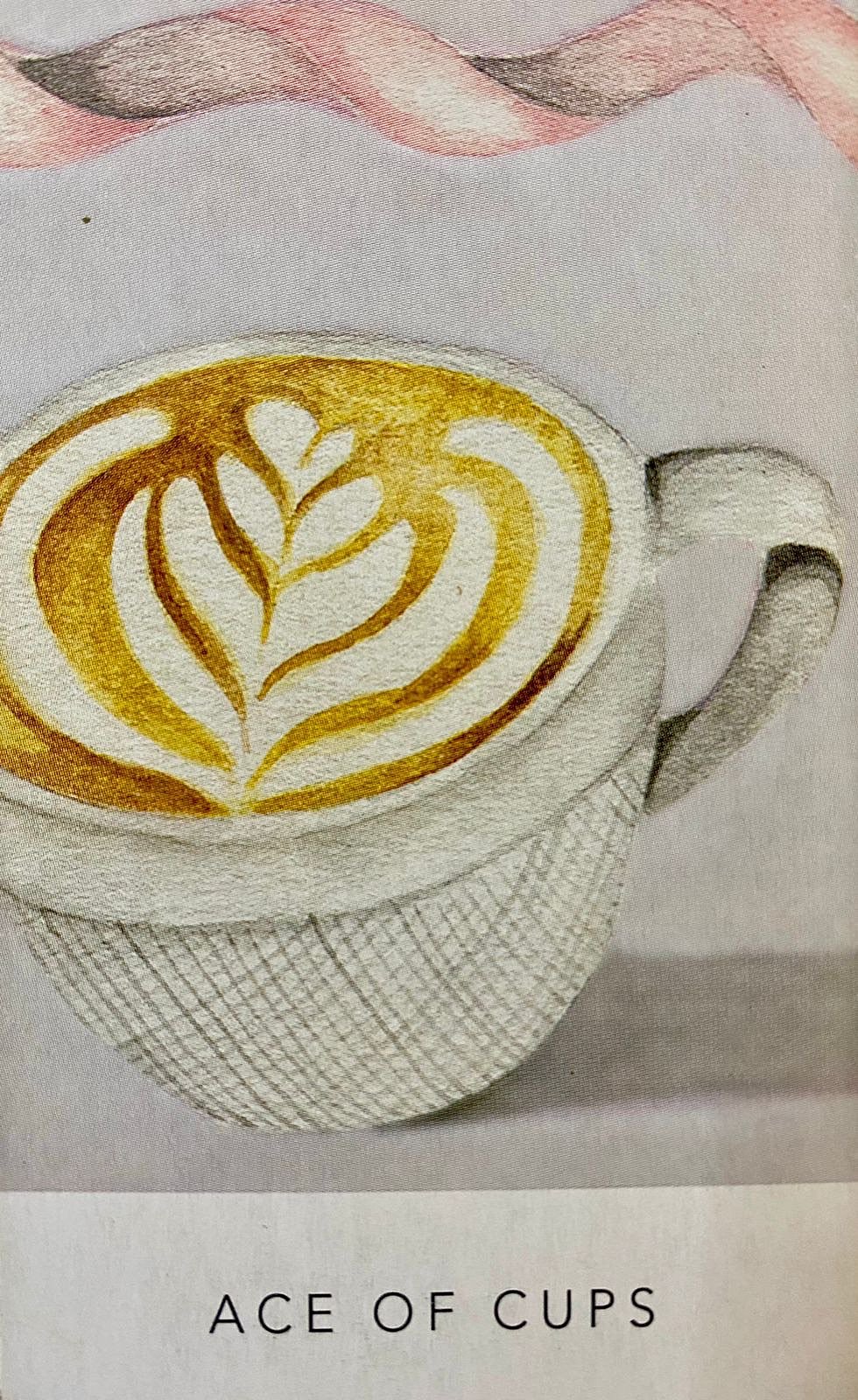 Ace of Cups |
Sagittarius:
You have some healthy new beginnings coming your way. While some of you may decide to take a big risk and go for a completely new start in life, others may create minor healthy changes to your existing lifestyle. It is poised to be a very productive week. Make sure to shed your old skin, leave behind bad habits and patterns. It is a good time to put things in order, sort, clean and cleanse. Bring some discipline and pay attention to details. The cards are indicating incoming financial abundance. At work, collaborate and work as a team to get better results.
Three of Pentacles |
Capricorn:
Dear Capricorn, this is going to be a very lucky and auspicious week for you! There is much joy and brightness coming your way. Indulge in all the good things that life has to offer such as food, drinks, shopping, self-care, etc. Your self-confidence is going to be back on track and it will help you take major decisions fearlessly. Step up and take the lead in personal and work matters. Your wisdom and advice could help those around you. Some of you can look forward to a promotion or raise. Make the most of this energy.
The Sun |
Aquarius:
You may have felt constrained and tied down in the recent past. This week you are more than eager to break free from that energy and execute many tasks. You will be courageous, driven yet flexible enough to change as per what the situation demands. This could be a very productive week. Start planning your long term savings. Your finances and other resources are looking very stable and it is only going to improve. Hard-work employed in the past will also start paying off considerably.
Eight of Swords |
Pisces:
This week is going to bring a lot of clarity, relief and freedom. Your thinking mind and intuition are going to be completely in sync. Don't be afraid of making mistakes as you are divinely guided during this period. Collaborate and work as a team to see better results. This is likely to be a very productive week. You will be flexible enough to adjust as per changing situations with ease. Some of you may turn to spiritual practices for inspiration. Excellent time to visualize and manifest new things into your life.
Ace of Swords |
Deck- White Sage Tarot
(To receive our E-paper on WhatsApp daily, please click here.  To receive it on Telegram, please click here. We permit sharing of the paper's PDF on WhatsApp and other social media platforms.)