Here's your weekly fix of what's trending from the South on OTT, which will help you sort out your weekend plans.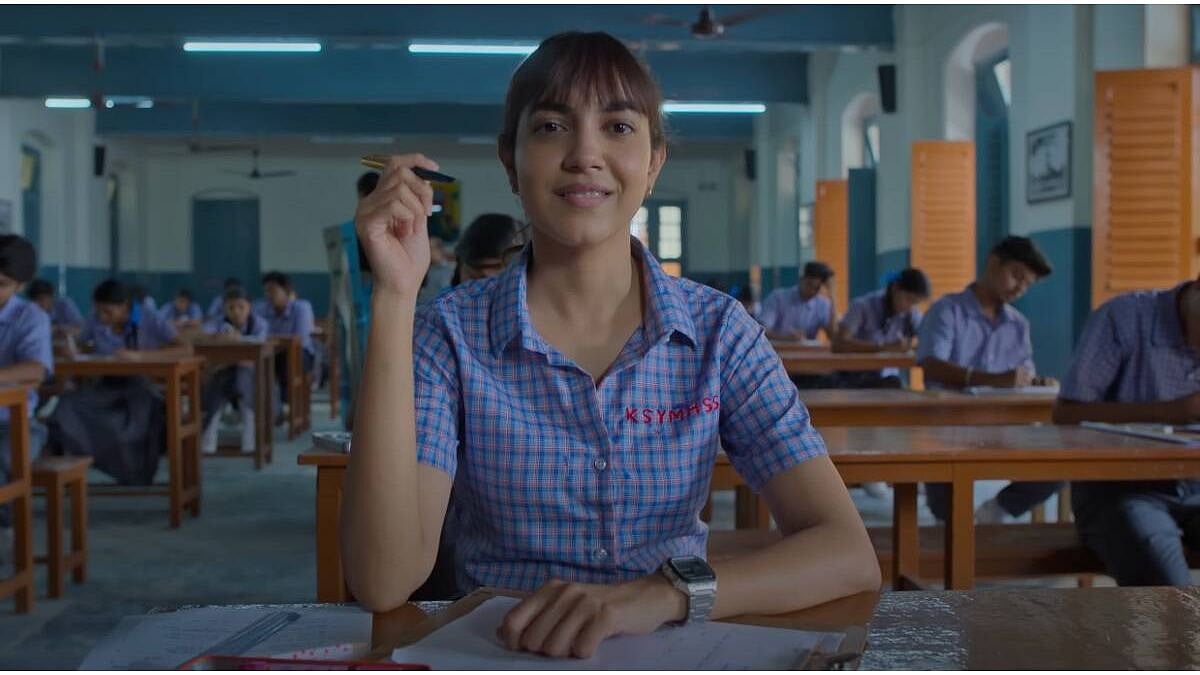 A still from Modern Love Chennai
: Streaming now on Amazon Prime Video
: Bharathiraja, Balaji Sakthivel, Thiagarajan Kumararaja, Rajumurugan, Krishnakumar Ramakumar, Akshay Sundher
: Ritu Varma, Ashok Selvan, Ramya Nambessan, Wamiqa, Sri Gouri Priya, Samyuktha Vishwanathan, Pawan Alex, Aniiruth Kanakarajan, T J Bhanu, Sanjula Sarathi, Chu Khoy Sheng, Srikrishna Dayal, Vasudevan Murali, Vasundhara, Kishore, Vijayalakshmi, PB
: A 6-episode moving anthology of modern romance and aspirations, based in the Southern metropolis of India
A still from Agent
When and Where: Streaming now on Sony LIV
Director: Surender Reddy
Cast: Akhil Akkineni, Mammootty, Dino Morea, Sakshi Vaidya, and Vikramjeet Virk
Story: A rookie agent is hired to trace the whereabouts of an agent gone rogue. Will he succeed or not?
A still from Dead Pixels
When and Where: Streaming now on Disney+Hotstar
Director: Aditya Mandala
Cast: Niharika Konidela, Akshay Lagusani, Harsha Chemudu, Anand Sai Ronak, Bhavana Sagi, Rajeev Kanakala, Bindu Chandramouli, Jayshree Rachakonda
Story: Meg, Ricky and Usman are online gaming enthusiasts, whose fondness for a digital video game brings them closer
A still from Kadina Kadoramee Andakadaham
When and Where: Streaming now on Sony LIV
Director: Muhashin
Cast: Basil Joseph
Story: A reluctant youth is pursued to go to the Gulf for better prospects, even as he aspires to become a businessman
A still from Maruthi Nagar Police Station
When and Where: Streaming now on Aha Tamil
Director: Dayal Padmanabhan
Cast: Varalaxmi Sarathkumar, Santhosh Prathap, Mahat Raghavendra, Subramaniam Siva
Story: Four youngsters set out to avenge the murder of their friend. A hatched plan goes wrong and they find themselves in trouble with a dreaded don
A still from Pookkaalam
When and Where: Streaming now on Disney+Hotstar
Director: Ganesh Raj
Cast: Vijayaraghavan, K. P. A. C. Leela, Basil Joseph, Vineeth Sreenivasan, Suhasini Maniratnam, Honey Rose, Johny Antony, Arun Kurian, Annu Antony, Jagadish, Roshan Mathew
Story: The film revolves around a 100-year old man and his relationship with his neighbours and friends
A still from Ayalvaashi
When and Where: Streaming now on Netflix
Director: Irshad Parari
Cast: Soubin Shahir, Binu Pappu, Nikhila Vimal, Naslen, Lijomol Jose
Story: A misunderstanding turns two friends into bitter enemies. However, the need to prove one's innocence makes matters worse for their respective families
A still from Virupaksha
When and Where: Streaming on Netflix from May 21 onwards
Director: Karthik Varma Dandu
Cast: Sai Dharam Tej, Samyuktha Menon, Sunil, Rajeev Kanakala, Brahmaji, Ajay, Ravi Krishna
Story: Mysterious deaths in a village leave the villagers seeking answers to who is responsible for them
Read Also
Shaakuntalam, Rudhrudu, Newsense, Yaathisai: Trending and upcoming South-Indian films/shows that you...
(To receive our E-paper on WhatsApp daily, please click here.  To receive it on Telegram, please click here. We permit sharing of the paper's PDF on WhatsApp and other social media platforms.)