As it has been its practice for the last few years, the Maharashtra State Board of Secondary and Higher Secondary Education has not been declaring an official list of toppers.
However, The Free Press Journal was able to speak to some of the shining stars in the city's colleges. At Jai Hind College in south Mumbai, Mohammad Bhadsorwala topped with a 96.83 per cent in Science.
For the boy who had played the unofficial class jester all this while, the topper status came as a surprise. "I had confidence in my 12th results. I had been attending tuitions around my neighborhood for the examinations. I thoroughly enjoy studying science and will appear for the JEE Mains this year," he declared, adding "people around me seem to be happier about my result than I am. My parents and friends did appreciate my score a lot." For Karen Ashton Aguiar, who was the Arts topper at St Xavier's College, having scored 93.33 per cent, it was quite unbelievable.
"I am letting the news sink in, I still believe it's a prank. In school, I always came second, so topping what has always been my dream college feels wonderful. My father is elated too, he is especially proud since he sees his initials in my name." For Pooja Bhansali, the Arts topper from Ruia College who scored 94.33 per cent, the news of her achievement was a validation of her study strategy. "It's the same as before.You simply need to have consistent study habits. I began my preparations a long time ago and was consistent in my efforts. I had already begun studying for my offline examinations. I wanted to give exams in a different setting. It wasn't challenging for me."
Neha Shet, the Commerce topper at Mithibai College, with 95.34 per cent, said she did not think she would ever top. "I wasn't expecting to be a topper in the college. It was a little difficult for me, but I wasn't prepared for online exams. I'm glad I took the time to appear for offline exams where I could show my abilities. I wasn't anticipating it at first, but we eventually got a grasp of the syllabus and were able to keep some consistency."
Ishaan Jain, a PACE student who scored 96.67 per cent and was the Science topper there said that while he was happy with the results, he could have done better. "We have been in the pandemic for the past two years and this is the first time I took an exam offline since the 10th board, which was before the pandemic. I felt I could have scored better marks as I didn't rely on just options and attempted all the questions, which is why I was surprised a bit, but it's fine," said Ishaan, who is preparing for his JEE exam.
Mitesh Prashant Wandhare, Shivaji Science College, Nagpur, is the Science topper in all of Nagpur, who also did not expect to top. Having scored a whopping 97.50 per cent, he is excited.
Ishaan Jain, a PACE student, scored 96.67 per cent | FPJ photo
Mitesh Prashant Wandhare, Shivaji Science College, Nagpur, scored 97.50 per cent | FPJ photo
Pooja Bhansali, Arts topper from Ruia College, scored 94.33 per cent | FPJ photo
Mohammad Bhadsorwala from Jai Hind College in south Mumbai, topped with a 96.83 per cent in Science. | FPJ photo
Neha Shet, the Commerce topper at Mithibai College, scored 95.34 per cent | FPJ photo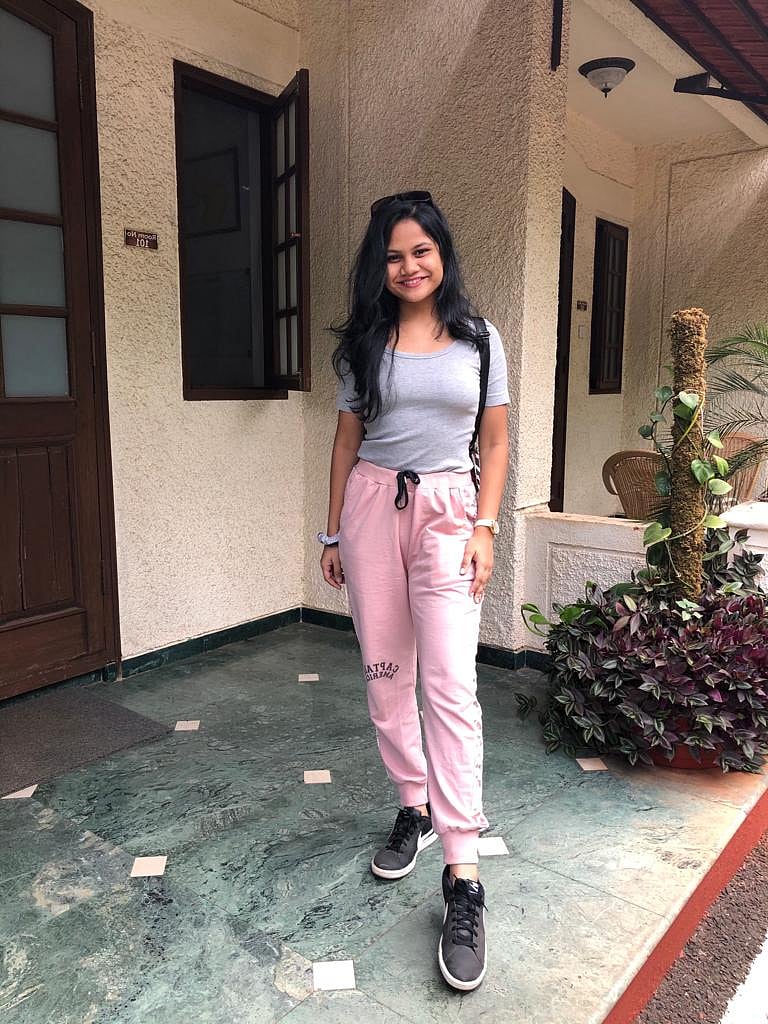 Karen Ashton Aguiar, the Arts topper at St Xavier's College, scored 93.33 per cent | FPJ photo
(To receive our E-paper on whatsapp daily, please click here. To receive it on Telegram, please click here. We permit sharing of the paper's PDF on WhatsApp and other social media platforms.)