Tikamgarh (Madhya Pradesh): A couple and their teenage daughter allegedly committed suicide by jumping before a running train in Tikamgarh district of Madhya Pradesh on Friday, police said.
The incident occurred near Khargapur railway station, around 35 km from the district headquarters, this morning and the police suspect that the victims ended their lives due to financial problems.
"It appears that the trio, residents of Tikamgarh, committed suicide as a result of financial distress. However, investigation into the incident will bring to light the exact reason behind their suicide," Khargapur police station sub-inspector Nitesh Jain said.
The deceased were identified as Laxman (35), Rajni (32) and their 13-year-old daughter, he said.
"The family owned a small farmland, which was apparently not sufficient for them to earn a living...But the police are probing the incident from all angles," Jain said.
The bodies of the deceased were sent to a government hospital for post-mortem, he added.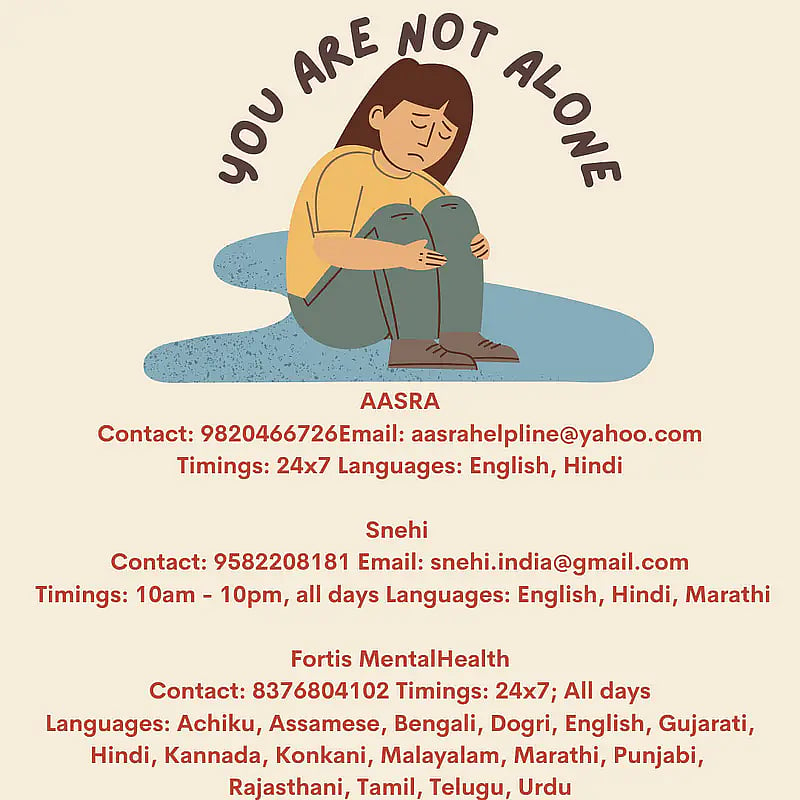 If you or anyone you know is struggling with suicidal thoughts, seek help here: | Mental Health Helplines
(To receive our E-paper on WhatsApp daily, please click here.  To receive it on Telegram, please click here. We permit sharing of the paper's PDF on WhatsApp and other social media platforms.)