Bhopal (Madhya Pradesh): Distressed due to family issues, a minor girl committed suicide by hanging herself at her house in Gautam Nagar on Tuesday, the police said.
The police added that the exact reason behind the extreme step taken by the girl has not been ascertained yet, as her kin are in a shock due to the same and unable to give statements.
Gautam Nagar police station in-charge, Zaheer Khan said that the minor girl aged 17 years has been identified as Jaya Sauda, who was a student of Class 11 at a private school in Bhopal. Sauda committed suicide by hanging herself to the ceiling of the house on Tuesday morning, when her family members were asleep.
When Sauda's mother went to her room on Tuesday at 7 am to wake her up, she found her hanging. Immediately, her mother informed the other family members of the same and Sauda was rushed to the Medi life hospital of the city, where she died during treatment.
Her lamenting kin told the police that she might have taken the extreme step as various issues were prevailing in the family. Due to the sudden shock, they are unable to elaborate on the issue and further probe is underway in the case, in-charge Khan said.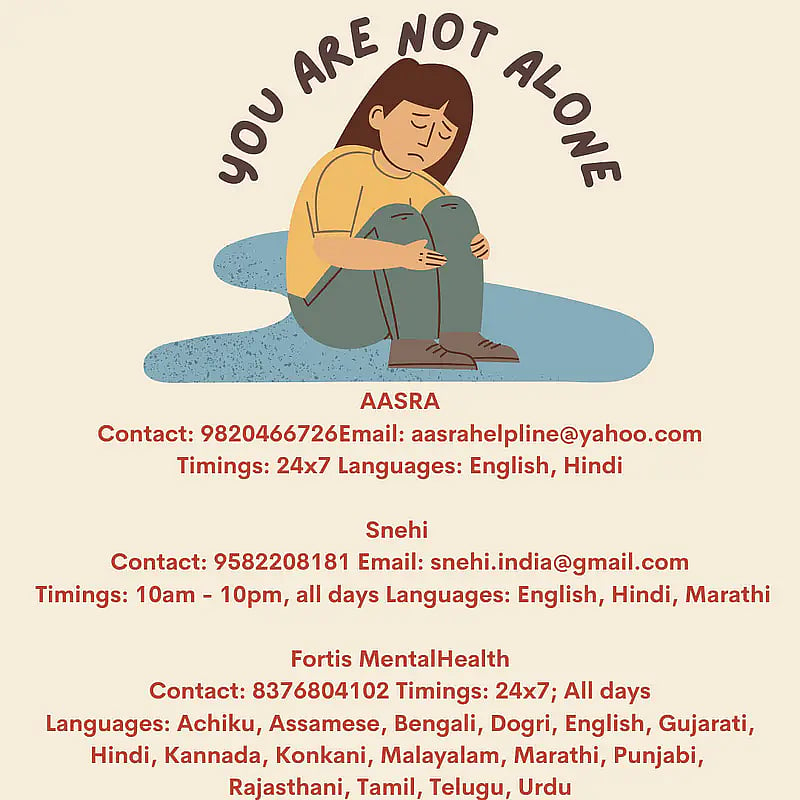 If you or anyone you know is struggling with suicidal thoughts, seek help here: | Mental Health Helplines
(To receive our E-paper on WhatsApp daily, please click here.  To receive it on Telegram, please click here. We permit sharing of the paper's PDF on WhatsApp and other social media platforms.)