Moushumi Chatterjee makes a New Year wish for: All Actors Working Currently
I don't want to single out any one actor because this is for all of them. I wish that all of the actors working today also do their bit for the country.
Tisca Chopra makes a New Year wish for: Rekha
My wish is for Rekhaji to get a great film script which is worthy of her talent in the new year. It has been too long since we saw her on screen, and it would be wonderful the audience gets treated to her cinema magic once again this coming year.
Jaaved Jaaferi makes a New Year wish for: Shah Rukh Khan
Pic: Wikipedia
Considering the phase Shah Rukh has recently been through, I wish that his first release in 2023 Pathaan is a big hit.
Sudhanshu Pandey makes a New Year wish for: Shah Rukh Khan
I hope that Shah Rukh Khan's Pathaan is a big hit. I also wish prosperity and peace for everyone in the industry.
Zahrah S Khan makes a New Year wish for: Kareena Kapoor Khan
I really like Kareena as an actor. So, my wish is for her to be able to go back in time by 12 years and act in more films. On second thoughts, she is as gorgeous today as she was in the past.
Elli AvrRam Makes A Wish For: Zahrah S Khan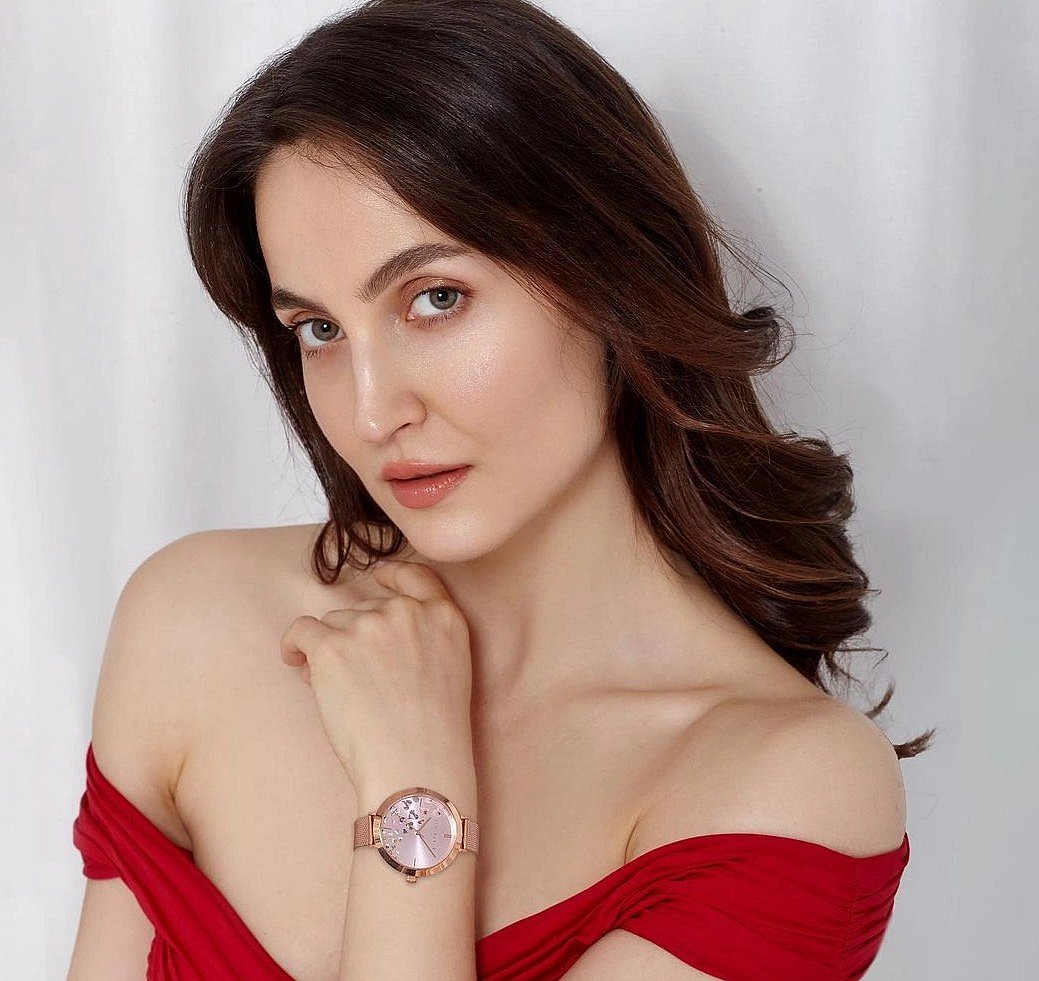 She has a fabulous, unique and sensuous voice. She gave playback for me in Harfunn Maula and I loved it. I hope she gets many more opportunities to sing.
Subhash Ghai makes a New Year wish for: Kartik Aaryan
Pic: AFP
My New Year wishes and indeed my blessings are for the renewed arrival of Kartik Aaryan as a star in 2023. I wish to remind him that he has to compete with no one except his own self, both as a professional and as a person. If he does so, he will never need a marketing agency. Also, Kartik, please keep laughing equally in the face of both success and failure... just as I do."
Dino Morea makes a New Year wish for: Film Producers
I wish for all the filmmakers in the Hindi film industry – may they all get the bright idea to cast me in their forthcoming movies. They will be doing the right thing by signing me up because 2023 is my time. So hurry!
Pooja Bedi makes a New Year wish for: Alaya F
I wish for my daughter, Alaya, a whirlwind of work, a tsunami of successes and a blizzard of great reviews.
Anu Agarwal makes a New Year wish for: Deepika Padukone
I wish that in the New Year Deepika continues to have the strength and drive to keep up the great service she is doing for those who are grappling with mental health issues. I think it's truly remarkable the way she shares her fight with depression to give hope to others."
Sanjay Kapoor makes a New Year wish for: Arjun Kapoor
I wish the forthcoming film Kuttey is a super hit for its leading man, Arjun.
Malaika Arora makes a New Year wish for: Arjun Kapoor
I wish that Arjun Kapoor's film Kuttey is a blockbuster. I loved the trailer and can't contain my excitement about watching it on the big screen. The film has a dream ensemble cast, I feel that all my favourites have come together. I also wish Arjun and his family all the love, luck and good health. May all of us have a beautiful 2023.
Terence Lewis makes a New Year wish for: Geeta Kapoor
My wish is for Geeta Kapoor to find the man of her dreams. I wish she meets a man who keeps her happy, loved and secure.
(If you have a story in and around Mumbai, you have our ears, be a citizen journalist and send us your story here. )
(To receive our E-paper on WhatsApp daily, please click here.  To receive it on Telegram, please click here. We permit sharing of the paper's PDF on WhatsApp and other social media platforms.)