Working from home has become a large part of the new normal that has been imposed by the pandemic. Complemented by a difficult adjustment process and growing insecurities fuelled by layoffs and slashed pay checks, it has also led to employees being unable to 'switch off', as they would after a regular workday.
Prolonged work hours and mounting pressure to demonstrate exemplary performance by employers have taken a toll on employees' mental health, with as many as two-thirds of all employees experiencing burnout, according a recent survey by Monster, an online employment portal. When framed in the context of these alarming numbers, Tesla founder Elon Musk's claim of not taking any vacation time and his demand for employees who will dedicate anywhere between 80-100 hours a week to their work, come across as disconcerting.
Dr Payal Sharma, a psychiatrist at Rekindle Mind Clinic, explains, "As human beings, we are designed to connect, relate, and support. In the absence of these, as is often the case in overworked organisations where employees are operating in isolation beyond their coping resources, they can begin to experience burnout symptoms."
Burnout is a collection of different physical, emotional, and mental reactions that occur in response to prolonged stress and overworking. It is important to spot the tell-tale signs and symptoms of burnout because it is associated with numerous health problems – chronic stress contributes to anxiety, depression, anxiety, cardiovascular disease, and emotional difficulties.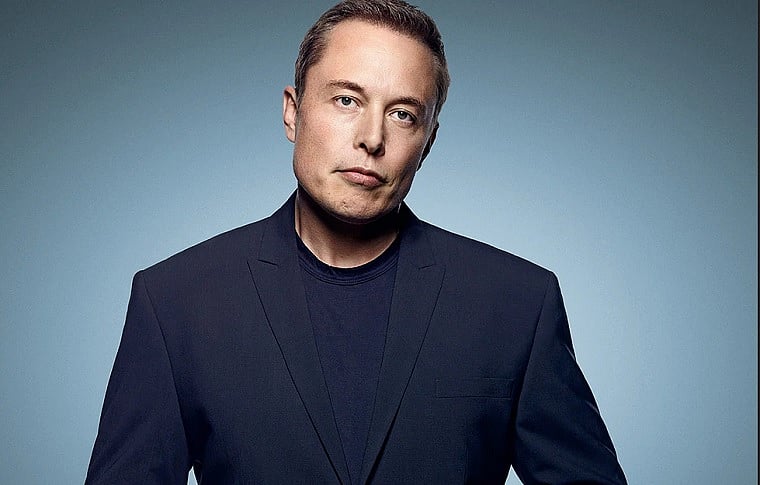 Elon Musk |
Burnout also changes the brain, impacting creativity, working memory, and problem-solving abilities. She adds that the causes for burnout can be work-related – feeling as though you have little or no control over your work, a lack of recognition or reward for good work, unclear or overly demanding job expectations, work that's monotonous or unchallenging, or working in a chaotic or high-pressure environment. Lifestyle-related causes include working too much without enough time for socialising or relaxing, a lack of close, supportive relationships, and not getting enough sleep.
Quantity over quality?
"Many organisations have an unhealthy obsession with counting the wrong type of numbers – where they measure the employees' productivity instead of their quality of their output. Managers who focus on the former aren't the most effective as a manager's role is to optimally utilise the resources (s)he has at his/her disposal," says Rishi Piparaiya, a former C-Suite executive and author of Job Be Damned. He points out the importance of understanding the work culture of the organisation you are associated with, before choosing to become a part of it.
"If the CEO (as is the case with Musk), is leading from the front and by example, and lays out his/her expectations from the team even before hiring, it is clear what their priorities are. In a competitive market and for a highly sought-after organisation such as Tesla, there are many who will be willing to extend themselves. Before you commit, ask yourself whether you are willing and able to do what it takes. In many organisations – Wall Street firms being a notorious example – working until exhaustion is considered a rite of passage. Many high-stakes roles are similarly very physically and emotionally taxing," he adds.
If you find that your organisation's work culture has taken a turn for the worse during the lockdown, experts recommend discussing the same with the management and HR department. Ashok Pillai, a marketing professional, says that the initial days of working remotely were especially difficult. "There was a complete lack of trust from my manager, who resorted to micro-managing to make sure I was always on the job. I often worked for 11-12 hours a day, just so that I would not be criticised during our morning meetings. We were also asked to begin work much earlier than usual. I gradually found myself struggling to come up with creative ideas. The stress of the possibility of being laid off meant that I would often wake up in the middle of the night to answer emails. My sleep was affected, and I was struggling so much emotionally that I had to seek counselling. Many employees quit, especially when other job opportunities began to come up. When I raised this to the management and HR, certain relaxations were introduced. However, the daily stress of my work is still much higher than usual," he shares.
Coping with burnout
Piparaiya recommends making your working hours productive rather than focusing on the number of hours you spend at work. "Many employees will spend unnecessarily long hours at work because of not having a better alternative. Working gives them a sense of purpose and a way to pass the time. Instead, cultivate a hobby, a passion, or a secondary source of income. If you are trying to squeeze in some over-time money, you'd do much better investing your time and money smartly," he says. Coach and psychologist, Sushma IR suggests introspecting on the following areas, to assess if your work routine will be fulfilling in the long run:
What is your ultimate life goal? When you look back at your life, what do you want to remember? Are you working towards building these memories?

What is the underlying benefit you are deriving? Often, it is not the actual work but the utility we derive from the work that makes us go overboard. For example, the praise from your manager may make you feel good about yourself, as can the false sense of 'winning the race'
Dr Sharma also suggests paying heed to the preventative measures:
Remodel the way you approach your work: While the most effective way to evade burnout is to do work that is deeply meaningful to you, if switching careers is not feasible, you still have the option of changing your mindset. Try to look at the bigger picture and find meaning and value in your work. Think about how your work will ultimately make a difference in someone's life through the product or service that you provide.

Nurture your creative side: Finding a creative outlet, whether art, poetry, or dancing, is a great way to destress. Such activities draw your attention completely to the present.

Get support: It is important to surround yourself with people who offer love and support during stressful times. Their behaviour teaches your limbic system to adopt healthy and loving behaviour. Similarly, limit your contact with people who are overly negative or cynical.

Set boundaries: Don't overextend yourself and learn how to say 'no' to requests on your time.

Take a break: Set a time each day when you completely disconnect from technology. Put away your laptop, turn off your phone, and stop checking email or social media. Use this time for relaxing activities such as yoga, meditation, and deep breathing. These activate the body's relaxation response, a state of restfulness that is the opposite of the stress response.

Sleep: Exhaustion can exacerbate burnout by causing you to think irrationally.

Exercise: Aim to get 30 minutes or more of exercise per day or break that up into short, 10-minute bursts of activity. A 10-minute walk can improve your mood for two hours.
(To receive our E-paper on whatsapp daily, please click here. To receive it on Telegram, please click here. We permit sharing of the paper's PDF on WhatsApp and other social media platforms.)