If you have been looking for a getaway to rejuvenate and de-stress, Karwar welcomes you for an adventure. Pack your bags and get ready to explore some of the magnificent places here which are simply paradise on earth.
Karwar is the district headquarters of the Uttar Kannada district. It is an apt spot for all weather port facility, surrounded by a row of islands. You can experience the Mediterranean effect without leaving India. It has numerous places which have distinctive features to mesmerize the tourists who visit here.
Karwar does not have an airport hence you take flights to Dabolim airport in Goa which is 58 km from Karwar. There are regular trains from major cities which ply to Karwar railway station.
Karwar is located on the coast which means most of its area is covered with beautiful beaches to give its tourists an exotic experience. Some of its famous shores are:
Devbagh Beach
Devbagh is an island which is accessible from Karwar. A peaceful spot absolutely suitable for some quality time with your special one.
Tilmati Beach
A perfect place for a picnic or a night stays, camping in tents over the rocks of the nearby hill. The beach has black sand which is very fine making this place a unique destination. You can indulge into fishing by the rocks at Tilmati.
Majali Beach
It is a fabulous place to visit which is just 12 km from Karwar Railway station and is famous for its sea facing resorts and cottages.
The Rabindranath Tagore Beach is also a must visit here.
Kurumgad Island
It is an island with virgin beauty to explore. A treat given to us by Mother Nature, a remote haven at the coast of Karwar. The accommodation here is quite local with its rustic feel that will rejuvenate your senses. You can make the most of your stay by indulging into rock climbing, bonfire, dolphin spotting, water sports and boat rides. It is truly a paradise on earth where vyou can escape from the busy city life and find solitude.
Source: http://www.thegreatoutdoorsindia.com/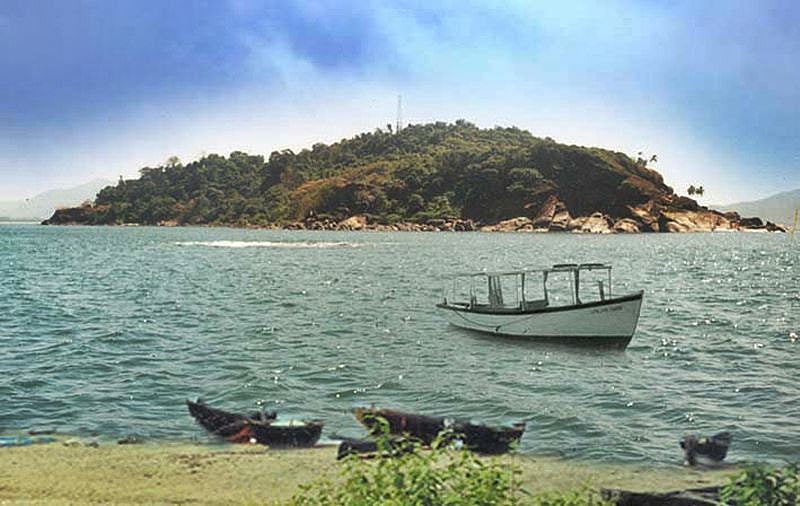 Guddali Peak
It is situated around 6 km from Karwar and is at an elevation of 1800 ft above sea level. The journey to top is not easy, but if you're an adventure junkie seeking some thrill, gear up for the climb because nature will gift you with a great view. It is a 5 meter trek through the forest.
Sadashivgad
It is a fort which is popular tourist spot situated by the Kali River bridge.  It is 5 km from Karwar. It was built in 1698 AD. The fort has a historic influence being a place visited by Shivaji Maharaj. The fort offers a stunning sea view.
Kadra Dam
It is 33 km from Karwar and is built across the Kali River and is famous for its powerhouse. The project is on the making to make this dam even more attractive by adding fountains, park, and caves. Water sports are also being planned on its reservoir. The Mahamayi temple near Kadra is a popular spot visited by tourists.
Yana Limestone Peak
It is 60 km from Karwar port and is renowned for its gigantic appearance. There are two peaks each of which are 390 and 300 ft high. The taller one is known as Bhairaveshwara Shikhara while the other is known as Mohini Shikhara. The place around these stones is covered in lush green forests which give a great visual appeal.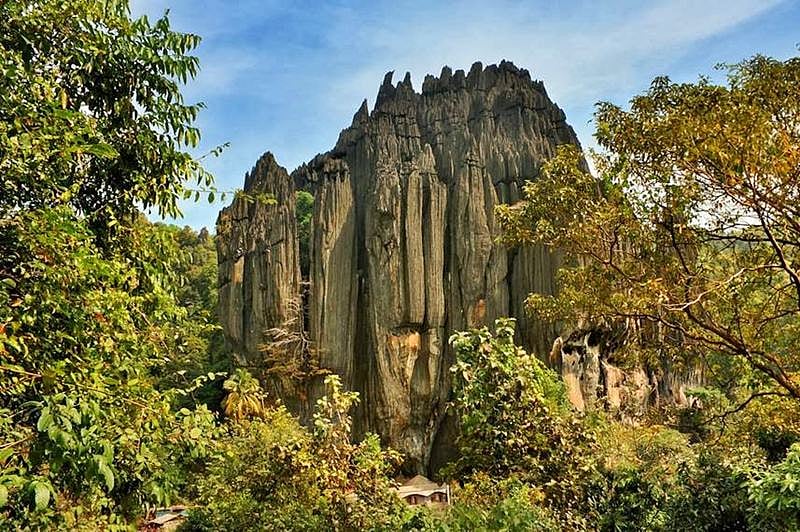 Warship Museum
It was called INS Chapal which was a Chamak class missile boat of the Indian Navy. The ship has been maintained for visitors. It consists of a tour which includes a video viewing session which is very educative.
Story compiled with inputs from:
If you have any of your travel experiences to share, send them to us at webeditor@fpj.co.in
(To receive our E-paper on whatsapp daily, please click here. To receive it on Telegram, please click here. We permit sharing of the paper's PDF on WhatsApp and other social media platforms.)