Thane: The Thane Municipal Corporation (TMC) commissioner Abhijit Bangar visited the Thane railway station premises on Tuesday. During the inspection, Bangar said that Thane city is seeing an increasing number of passengers day by day and ordered that it be hawkers-free.
"About 6 to 7 lakh passengers travel to and from Thane station every day. Actions are underway to make the railway station area free of hawkers so that passengers can easily reach their desired destination after exiting the railway station," he added.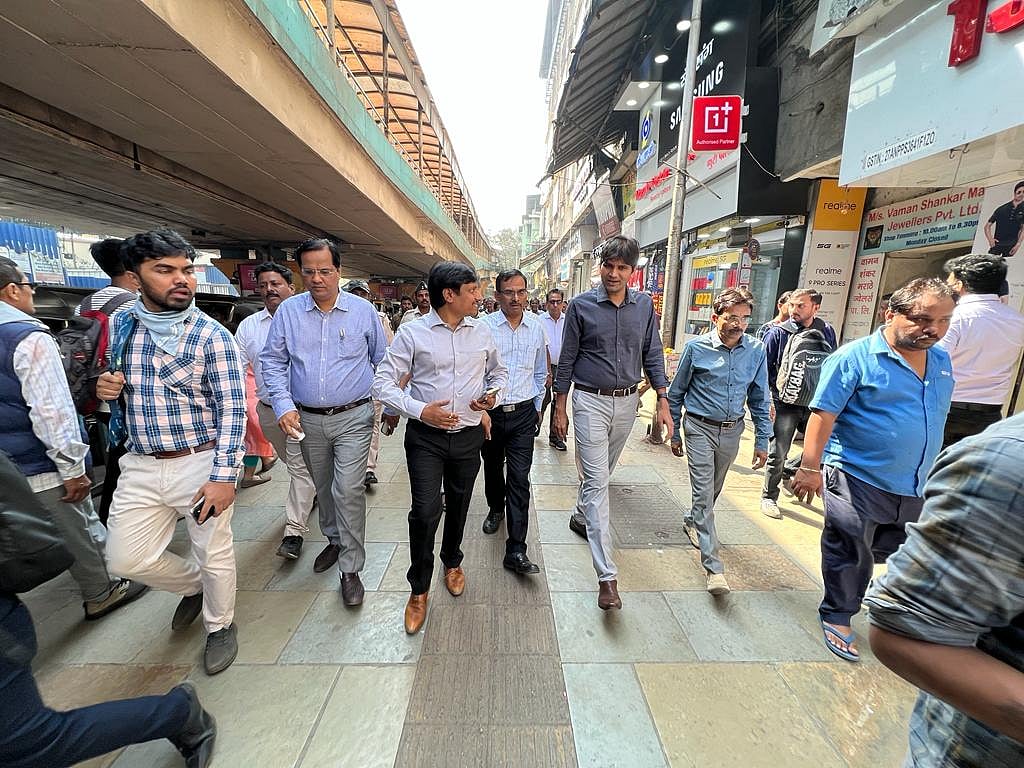 The TMC chief Bangar gave instructions to the relevant officials during the inspection tour to take concrete measures jointly with TMC and the traffic police to ensure that there are no hawkers in the vicinity of 150 meters from the railway station.
Bangar inspected the entire Thane station area on Tuesday along with TMC city engineer Prashant Songra, deputy commissioner Shankar Patole, suburban engineer Vikas Dhole, and executive engineer Prashant Pathak were present.
The TMC chief also warned that the appointed officer will be held responsible if there are complaints about hawkers. He also expressed the belief that only regular action will bring about change in the area.
He also instructed the officials on arranging parking facilities, illegal parking, starting the mobile toilet at Satis bridge, and managing traffic in nearby areas.
(To receive our E-paper on WhatsApp daily, please click here.  To receive it on Telegram, please click here. We permit sharing of the paper's PDF on WhatsApp and other social media platforms.)