A rare owl was spotted near Mumbai on Thursday, i.e. February 16, 2023. Being identified by experts as Pallid Scops Owl, the species had entered the residential area at Gopal Nagar in Dombivli this morning.
Nilesh Bhanage, the founder of the Plant and Animals Welfare Society (PAWS), whose team rescued the owl, told the Free Press Journal that the bird had landed on the balcony of a resident identified by her surname, Mrs. Dubal. "The owl is a rare one and our team rescued it as soon as we were informed. It will be freed with care this evening, " said Bhanage while informing that the owl is not injured and is safe.
On learning about the incident, PAWS volunteer Omkar Salunkhe reached the spot to save the bird's life. It was brought to our notice that the owl had taken shelter at Dubal's residence after being chased by crows.
Check images of the rescued Pallid Scops Owl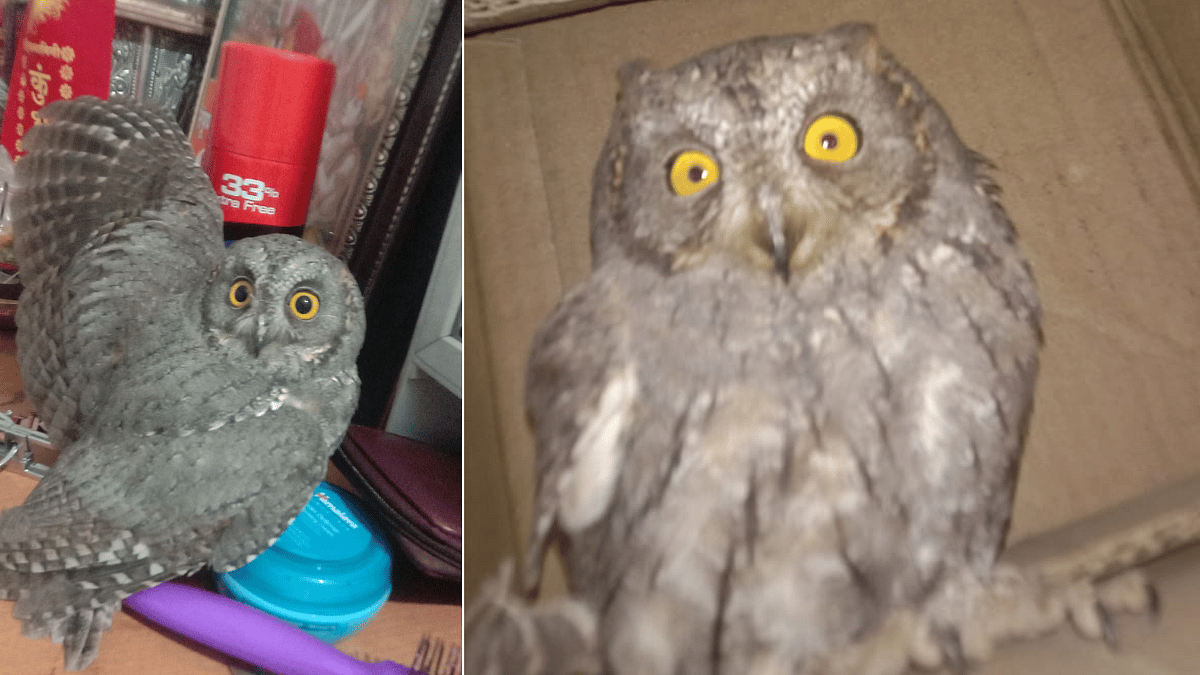 According to reports, Pallid Scops Owl ranges from the Middle East to West and Central Asia. Male and female have similar appearances. Their mating occurs mainly in April-May as they fly across Balochistan, Pakistan. Their habitat happens to be mountains and deserts, thus making them rare visitors to a busy city like Mumbai.
(To receive our E-paper on WhatsApp daily, please click here.  To receive it on Telegram, please click here. We permit sharing of the paper's PDF on WhatsApp and other social media platforms.)