Mumbai: The construction work of the ambitious Mumbai's Coastal Road project initiated by the BrihanMumbai Municipal Corporation (BMC) is going on in full swing despite the challenging situation that emerged due to the Covid-19 pandemic. In the coastal road project, new technologies have been adopted to ensure timely completion of work and as part of this, now BMC has decided to use Mono-pile technology for the construction of bridge pillars. Total 176 pillars will be raised using this technology. This technology is environmentally friendly as it reduces construction work saving time and cost significantly, informed the BMC through an official press release issued by its Public Relations Department on Thursday.
For the implementation of Mono-pile technology, initially, three pillars will be built for examination. The required raw material has been procured from Europe and in presence of technical experts having knowledge of this technology and with proper guidance the civil work has been initiated, informed Suprabha Marathe, Chief Engineer, Coastal Road project.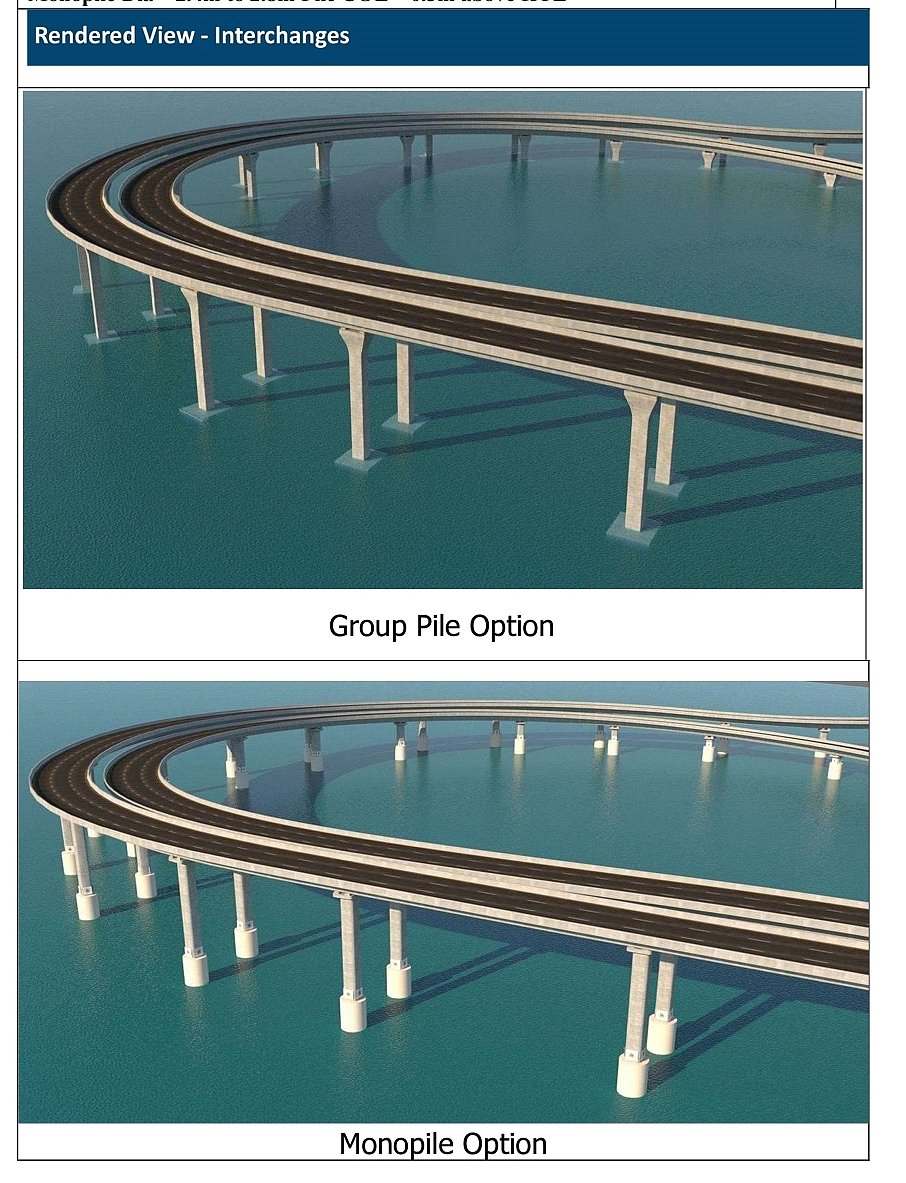 Mumbai's coastal road bridge will be 2,100 metres long and 34 metres wide. 15.66 metres long interchange is also under construction. Generally while constructing a bridge above sea, river, lake, creek among others the ground pile technology is mainly used. However, in this technology for each pillar four pillars need to be built. While in Mono-pile technology a single pillar can be raised at one span.
Following which, the numbers of pillars have been reduced to 176 from 704 now. Due to the reduction in the number of pillars the sea surface will be used less proving it to be an environmentally friendly technology. Moreover, it will save construction time and cost of the project substantially.
By using the Mono-pile technology each pillar diameter will be of 2.5 metres, 3 metres and 3.5 metres comprising three different size diameters. Depending upon the position the size of pillars will vary.
Highlights of the Mono-pile pillars:
Since the Mono-pile technology for the construction of bridge pillars is being used in India for the first time, BMC has made sure that Mumbai's coastal road project engineers and consultants are trained for that.
The international experts where such technology has already been implemented those experts have been made part of Mumbai's coastal road project team for regular guidance and consultation.
The Mono-pile technology raw material was not available in India thus it was procured from Europe.
Since this technology will be used for the first time in Mumbai and India, on a trial basis three pillars of 2.5 metres, 3 metres and 3.5 metres will be constructed. The height of these pillars below seawater and above ground will be 18 metres.
For the construction of above three pillars the work has been initiated. At Bindhu Madhav Thackeray Chowk near Costal Road at Worli Abdul Gaffar Khan Road these pillars will be lifted and by July end the work is expected to be completed. Thereafter, in the presence of experts around tonnes of weight will put on these foundation pillars from the top and from the sides to test their strength and durability.
The actual pillar construction work for the bridge will begin from September 2021.
(To receive our E-paper on whatsapp daily, please click here. To receive it on Telegram, please click here. We permit sharing of the paper's PDF on WhatsApp and other social media platforms.)
Published on: Thursday, April 29, 2021, 03:58 PM IST