The death toll rose to 29 in house collapses triggered by landslides due to heavy overnight rains in Mumbai.
19 have died and 5 are injured in house collapses in Chembur's Mahul.
A compound wall had come crashing down on some houses located on a hillock after a landslide, a fire official said.
The retaining wall of the Bharatnagar locality in Mumbai's Mahul area collapsed at 1 am, the official said.
A civic activist said this is among the 257 hutments that have come up on hillocks in the city. In the last 29 years, 290 people in such localities have been killed in landslides and collapses during monsoon, he added.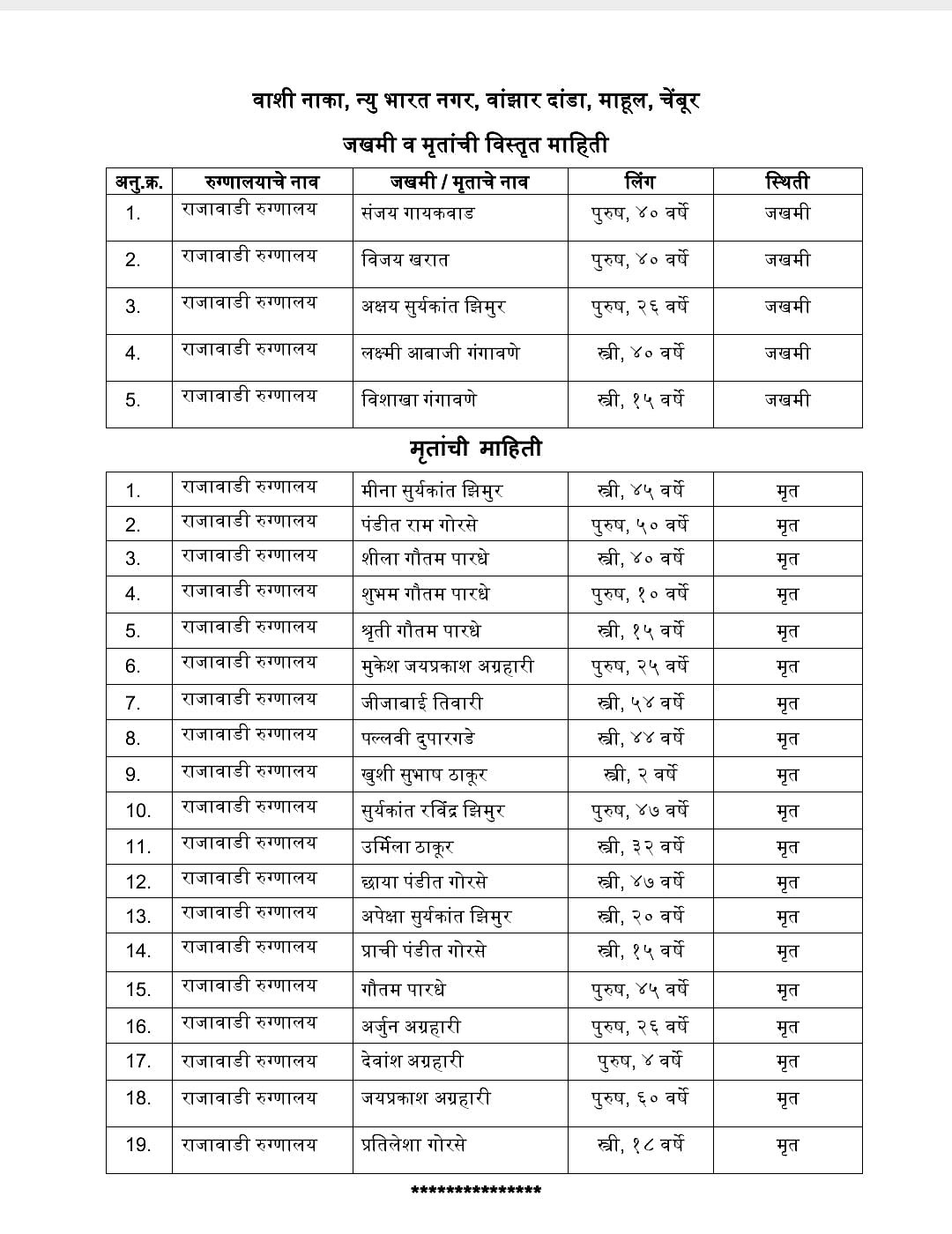 Meanwhile, 10 have died and 1 is injured in Mumbai's Vikhroli suburb.
Several shanties collapsed after a landslide in Vikhroli at 2.30 am, a civic official said.
Earlier in the day, Prime Minister Narendra Modi expressed anguish at the loss of lives caused by wall collapse incidents in Mumbai.
His office also announced Rs two lakh each for the next of kin of the deceased from the Prime Minister's National Relief Fund. A sum of Rs 50,000 would be given to the injured.
"Saddened by the loss of lives due to wall collapses in Chembur and Vikhroli in Mumbai. In this hour of grief, my thoughts are with the bereaved families. Praying that those who are injured have a speedy recovery," Modi said
President Ram Nath Kovind also expressed grief over the rain-related deaths in Mumbai.
Maharashtra Chief Minister Uddhav Thackeray expressed grief over the loss of lives and announced an ex-gratia of Rs 5 lakh for the kin of each of the victims.
A statement issued by the Chief Minister's Office (CMO) said the kin of each of the victims will get an ex-gratia of Rs 5 lakh and the injured will be treated free of cost.
Thackeray spoke to Brihanmumbai Municipal Corporation (BMC) commissioner Iqbal Singh Chahal and took stock of the rescue and relief operations.
He directed the authorities to ensure coordination among the National Disaster Response Force (NDRF), municipal workers, fire brigade and police for rescue operations.
The statement said Thackeray has asked the authorities to be alert and keep a watch since the weather forecast has predicted heavy rains on Sunday also.
(With PTI inputs)
(To receive our E-paper on whatsapp daily, please click here. To receive it on Telegram, please click here. We permit sharing of the paper's PDF on WhatsApp and other social media platforms.)