The 26th Exhibition of Plants, Vegetables, Flowers, Fruits and Workshop on Horticulture 2023 is being organized by the Brihanmumbai Municipal Corporation and Tree Authority in Mumbai. The workshop will be held on February 3 from 8 a.m. to 8 p.m.
Some of the topics that will be covered in the workshop are: introduction to afforestation, conversion of kitchen and garden waste into manure, house plants and kitchen gardening, organic farming.
Horticulture workshop in Mumbai |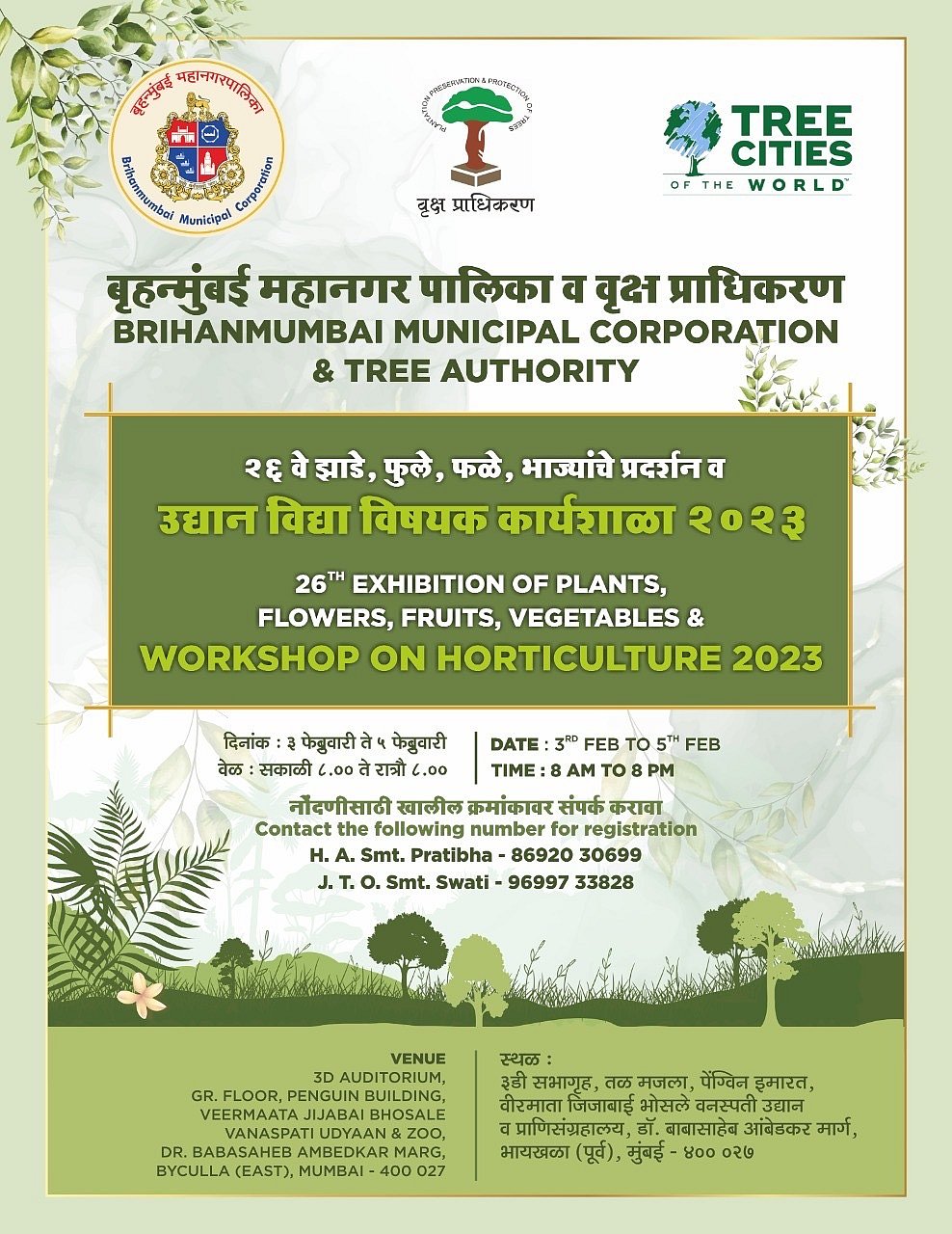 BMC organises horticulture in Mumbai |
The workshop will be organised in Byculla at the Veermaata Jijabai Bhosale Vanaspati Udyaan and Zoo. To register for the workshop, you can call the numbers mentioned on the flyer above.
What is Horticulture?
The area of agriculture that deals with the art, science, technology, and business of growing plants is called horticulture. Fruits, vegetables, nuts, seeds, herbs, sprouts, mushrooms, algae, flowers, seaweeds, and non-food crops, including grass and ornamental trees and plants, are all included in this. Additionally, it covers lawn management, ornamental trees, arboriculture, landscape restoration, and the design, construction, and upkeep of gardens and landscapes.
(If you have a story in and around Mumbai, you have our ears, be a citizen journalist and send us your story here. )
(To receive our E-paper on WhatsApp daily, please click here.  To receive it on Telegram, please click here. We permit sharing of the paper's PDF on WhatsApp and other social media platforms.)