Governor Ramesh Bais addressed the joint session of the Assembly and Council on the first day of the 2023 Budget Session on Monday.
Bais outlined the government's development schemes and said it will announce welfare measures for Marathi-speaking people living in the border areas of Maharashtra and Karnataka. The government has doubled the pension of the kin of those who died in the struggle over the border dispute from ₹10,000 to 20,000, he said, adding that the decision will benefit 5,406 families.
Read Also
Maharashtra Governor's inaugural Budget session speech pushes government's 'Focus Mumbai' plan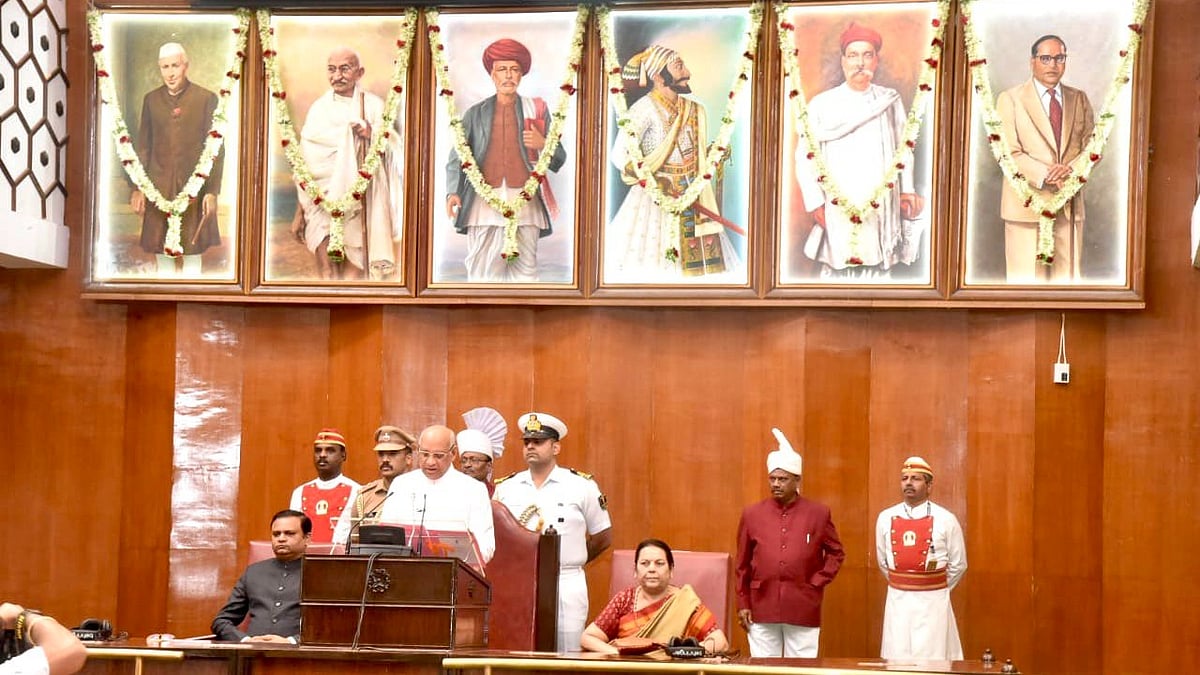 ₹8,000 crore for capital investment
The Union government has allocated ₹8,000 crore as special assistance to the state for capital investment in 2022-23, out of which ₹5,884 crore has already been sanctioned, the Governor said. During the pandemic, many people lost their jobs and businesses shuttered, he said. The Shinde-Fadnavis government has given first priority to rejuvenate businesses and jobs, and the process of recruiting 75,000 people in the government sector has already started, he said.
1.25 lakh jobs in Maharashtra
The government is organising 600 jobs fairs in the state and has signed Memorandum of Understanding with 45 companies to create 1,25,000 jobs, Bais said. The authorities have already approved 24 projects with an investment of ₹87,774 crore which will lead to the creation of 61,000 jobs, he said, adding that 4.85 lakh youths and 2.81 lakh farmers are being trained under the Pradhan Mantri Kaushal Vikas Yojana, besides an incentive of Rs50,000 to each beneficiary under the Mahatma Jyotirao Phule Shetkari Karjamukti Yojana.
Recalling the State Government's $1 trillion economy dream, the Governor said it is Prime Minister Narendra Modi's vision to make India a $5 trillion economy.
(To receive our E-paper on WhatsApp daily, please click here.  To receive it on Telegram, please click here. We permit sharing of the paper's PDF on WhatsApp and other social media platforms.)