The state government has approved to release of ₹54 lakh funds received from the Central government for the effective implementation of national cybercrime helpline number 1930 in the state.
According to the state government officials, under the Centre-sponsored Modernization of State Police, funds were being provided to the state governments and union territories. The Maharashtra government received ₹54.40 lakh for the same. In order to curb economic frauds through cyber medium and to trace those who are duping citizens, the Centre started the initiative.
Cybercrime helpline
The state government would be providing the funds to the tune of ₹33.20 lakh for the purchase of hardware, ₹6.95 lakh for the purchase of software and ₹14.25 lakh for the training of personnel. The police sources said that these funds would be very useful considering the growing cases of cyber crimes in the state.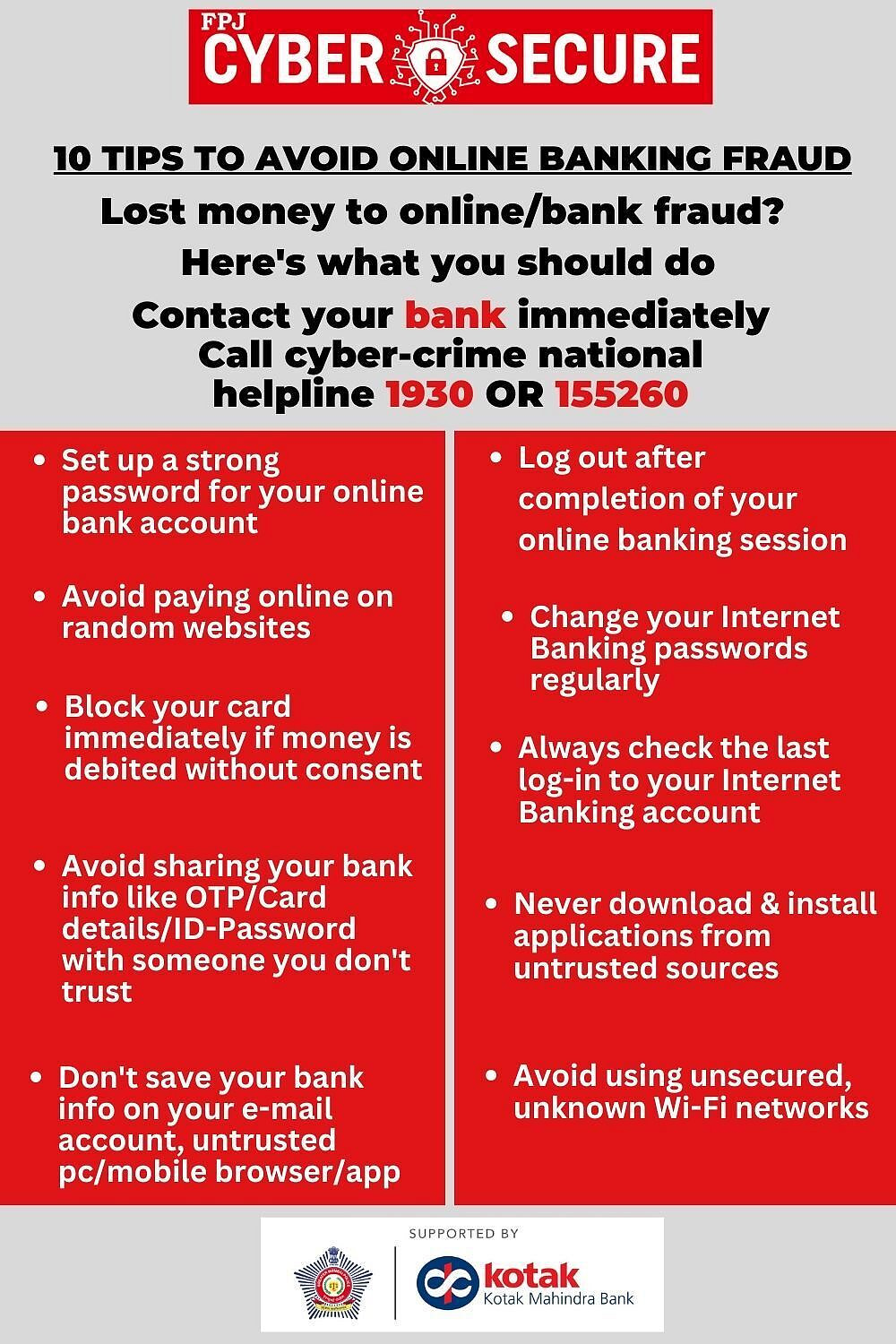 FPJ Cyber Secure |
(To receive our E-paper on WhatsApp daily, please click here.  To receive it on Telegram, please click here. We permit sharing of the paper's PDF on WhatsApp and other social media platforms.)