Designer duo Abu Jani Sandeep Khosla recently released their first 2023 campaign as a short film 'Glory of Giddha'. Shot in Sandeep's birthplace Punjab, the film explores the traditional feminine folk dance performed during social and celebratory occasions.
In the short film, the designer duo explores a wedding theme in association with the Noor Zora, the first male Giddha performer from Punjab and his group. Set in Punjab, the film features friends and family of the designers alongside the Noor Zora group creating a captivating visual experience of witnessing a quintessential Punjabi wedding.
"Our work has always been a creative amalgamation of love and audacity. This film unites our most cherished ones with a Giddha group that dares to redefine our culture. It is all about happiness, freedom and the ability to enjoy oneself." says Sandeep Khosla.
Giddha is performed during weddings in Punjab by colourfully dressed Giddha performers who spontaneously brew rhymes inspired by the bride and groom. They often dance without any musical instruments and compose a breath-inspired rhythm to sing and move their feet. Pairing their songs with melodious clapping in their radiant garments, jhumkis, tikkas and parandas, their presence infuses the room with the magical energy that is so reminiscent of the north Indian state.
Abu Sandeep duo have especially designed garments for this project where intricately tailored multicolour silks sparkle with zardozdi and gota embroidery. The vivid colours are intended to be a magnificent metaphor for exhilaration.
"It is an honour to bring this traditional dance to the forefront and introduce it to a wider audience. It's a story of cultural richness and traditions that remain relevant among older and newer generations alike," says Sandeep Khosla.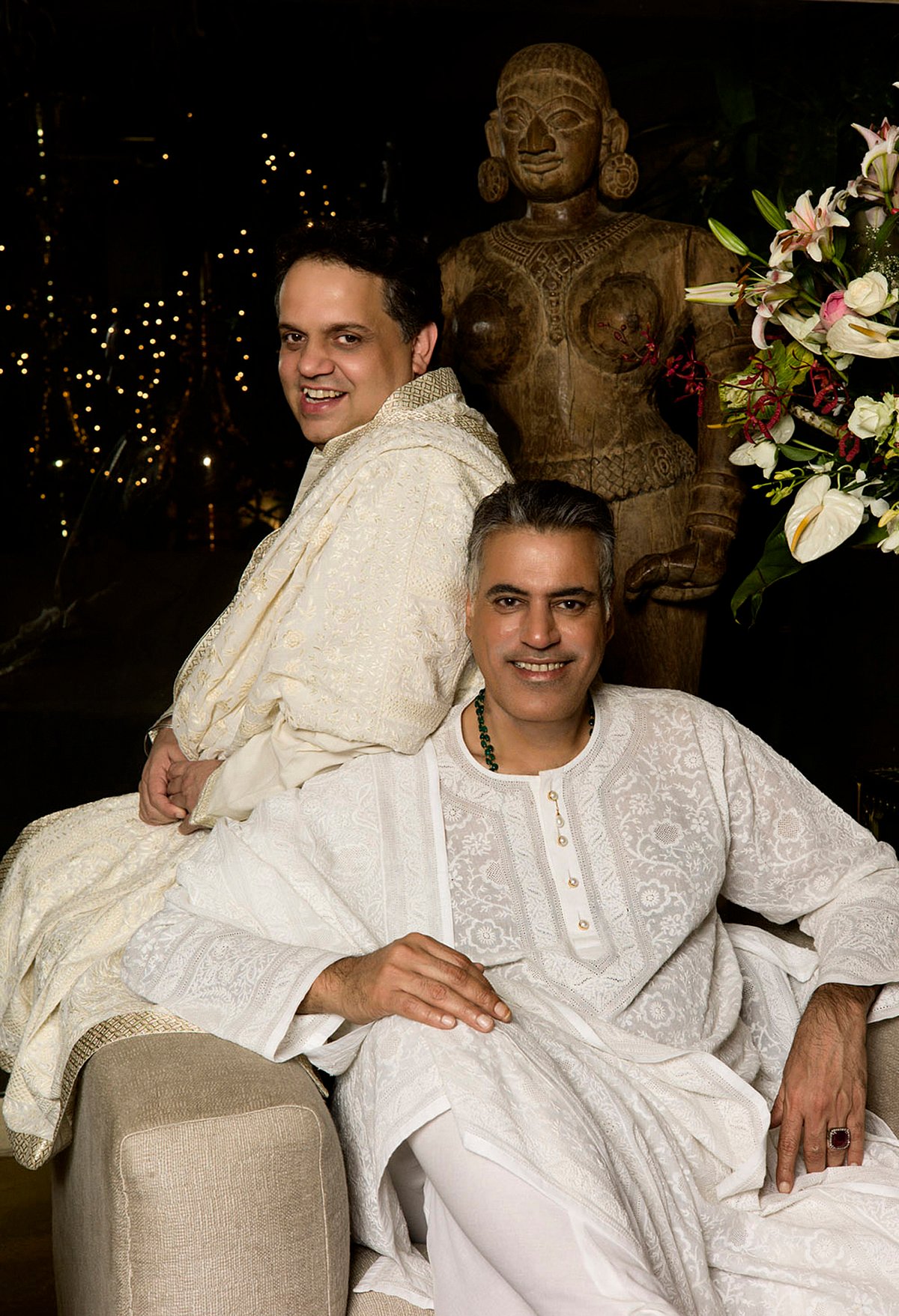 Abu Jani & Sandeep Khosla |
Sandeep, himself a vibrant of Kapurthala, was intrigued by Noor Zora, who despite facing backlash for embracing a dance form that is traditionally associated with feminine grace, bloomed under the support of those who accept him — a phenomenon that would be impossible without his admirable audacity. He recruits other men to perform with him and is the head of the Noor Zora group.
"I have been familiar with Giddha all my life. When Abu and I met for the first time, that same year we went to my hometown for Lohri celebrations. I remember how fascinated Abu was! Seeing Noor Zora made us nostalgic for that moment and we decided to honour that memory through this film," adds Sandeep.
(To receive our E-paper on WhatsApp daily, please click here.  To receive it on Telegram, please click here. We permit sharing of the paper's PDF on WhatsApp and other social media platforms.)