It was a bit of a shocker when Parakala Prabhakar, the husband of Finance Minister Nirmala Sitharaman, openly criticised his wife's and her political party's economic policy. When asked about her husband's public critique, Sitharaman defended, "We (the party) have done fundamental reforms," but did not counter criticise her husband.
As an economist and a political party member, Prabhakar was perhaps justified in airing his views in a public domain but one wonders what happened after the couple returned home! Was there a free-for-all mother-of-all-battles or did the two sit down in a civilised manner and further discuss economic reforms in the country?
Well, since this was entirely behind closed doors, we really won't know but one does wonder what makes spouses criticise one another in public. Does it bode well for the marriage or if done in a proper manner and in a professional capacity, does it help the marriage mature better?
Couple factor
Dr Anjali Mendoza, one of Mumbai's popular relationship counsellors, avers, "Prominent relationship experts Drs John and Julie Gottman had once conducted a 'love lab' experiment where hundreds of couples were screened, interviewed and observed over two decades.
As a result of their research, the Gottmans could predict in five minutes whether the couples would stay together or end their marriage soon. And one of the foremost and biggest symptoms they predicted for the end of any relationship was criticising one's spouse in public. The Gottmans insisted this was the main reason for any relationship crumbling."
She adds, "As a relationship expert, I totally agree with them that public criticism is one major roadblock in any marriage that can poison a happy relationship. But then again, criticism from a spouse in a public domain can also be handled in a graceful manner.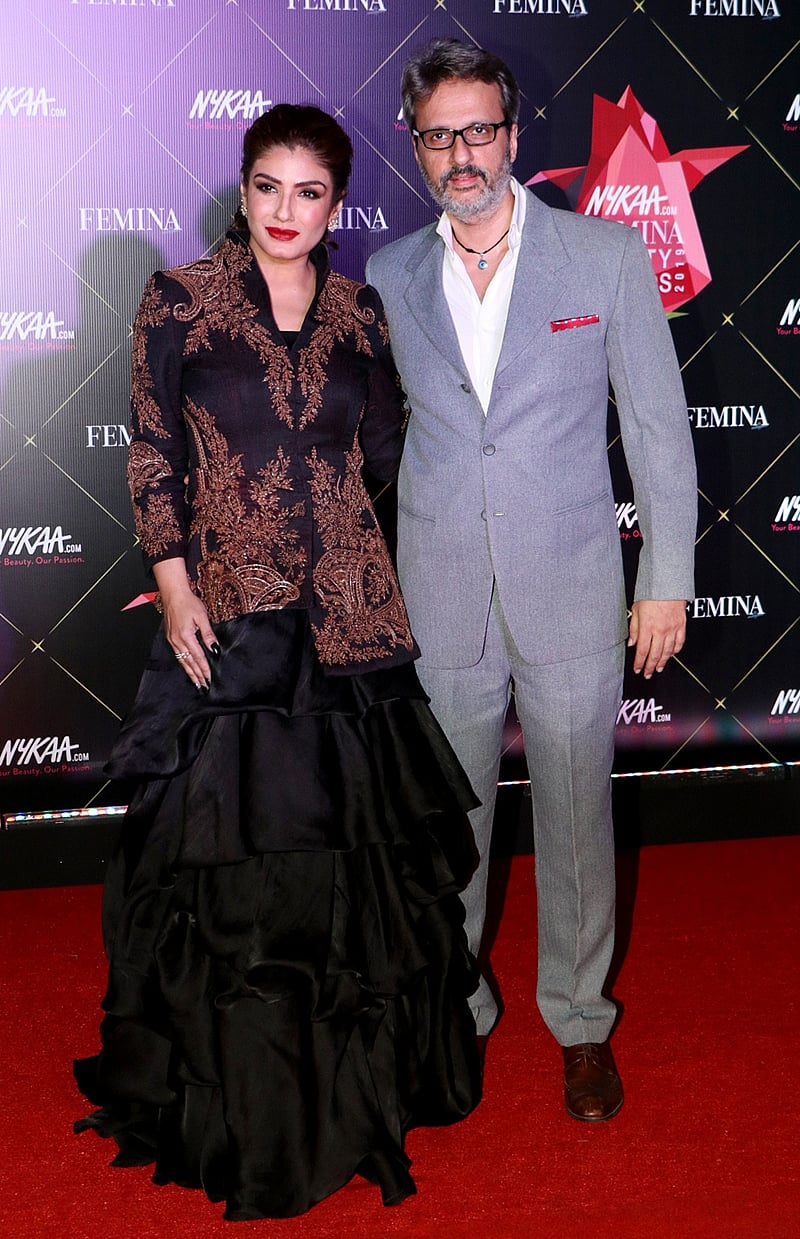 I truly feel that the Finance Minister Nirmala Sitharaman handled the situation rather well. She listed out the fundamental reforms that have been done by her party without pointing fingers, blaming or criticising her husband."
Ways to handle spouse's public criticism
Dr Anjali states, "When your spouse criticises you in public, there are ways to handle it instead of gasping for breath and hurling missiles of insults at each other.
Her magical mantras to handle criticism are:
a) Stay calm and composed: If your spouse does make a 'below the belt' insulting critique or even a very justified one publicly, let it go… Hold your breath and count till 10. You can then go back home and iron out the issue.
b)If you are in the same profession and the public criticism is purely professional… inform your spouse beforehand that you are making a remark purely in a professional manner publicly and it is not personal.
c) Draw some ground rules so that your spouse and you draw boundaries about saying anything about each other in public.
d)Remember you are a team, and any problems at home should not be carried forward while socialising.
When working together
Mumbai-based Asit Shah and his wife Aarti work in the same PR Company, however they are in two different departments handling different brands. But there is considerable ongoing competition between the two departments which invariably results in both being at loggerheads with each other.
Aarti claims, "Asit does tend to criticise rather harshly in public and honestly, I used to get really upset about that. It would affect our personal equation too. But Asit then sat me down and told me that his criticism was always professional and that he has never hit out at me personally.
As a brand team leader, he says, since there is a spirit of competition between our departments, in his professional capacity he has to list out integral pointers about the pros and cons of our style of branding.
However, it is completely professional and has nothing to do with our personal equation. That's when I realised that I was over-reacting and now, I'm completely cool about it, though at times, I do thump him for being overly critical of us!"
Asit agrees, "Yes, at times, I do criticise Aarti and the way their brands are handled. But at the end of the day, both of us know it's not personal."
Another yuppie couple Sushant and Radha Keskar are also business partners and run their garment business together. Sushant shares, "Yes, we do have a lot of disagreements regarding the business and since we work together, it seeps into the public domain too.
But we have drawn a pact between us that though disagreements may happen, we will air it out immediately instead of keeping quiet about it. This works for us.
We do criticise each other in public but we also try not getting too personal, and at the end of the day, if we do cross the lines, we apologise to each other and move on."
Team work
Director couple Ratna and Anubhav Sinha of the critically acclaimed Article 15 fame, work in tandem in the same environment. But when asked how do they draw the line as a couple in terms of criticism in public, Ratna Sinha who made Shaadi Mein Zaroor Aana insists it's by not stepping on each other's toes.
She says, "I do not go to Anubhav's sets. It's boring to be on a set if you are not involved in the process. We discuss our scripts and then make our films individually without any interference with each other. As for criticism, it's more like constructive criticism and it's our individual call whether we take it or not — and it's never publicly done."
Film actor Raveena Tandon Thadani believes that the key to any relationship is mutual respect. She says, "As spouses, you cannot pull each other down especially in front of people. If there are problems, resolve it in private and don't make a public issue of it."
Well, well, nicely handled Ms. Sitharaman.
(To receive our E-paper on whatsapp daily, please click here. To receive it on Telegram, please click here. We permit sharing of the paper's PDF on WhatsApp and other social media platforms.)