Groupies seem to be the new hangout for art aficionados, lovers, and collectors, all at one go! And Chemould Prescott Rd is the go to address to get your fix of the works of Anju Dodiya, Archana Hande, Mithu Sen, Nilima Sheikh and Reena Kallat where multimedia rules and creativity, freedom, history, medium all come together to provide the visual treat.
Just a coincidence that all are women artists. And, by the way women artists are nowadays making breakaway statements, more rebellious, defiant, than their male counterparts!
Their spectrum of ideas, forms and materials may not necessarily speak a similar language, but the scale, tangibly and conceptually converse with each other.
These projects have been showcased outside the city in the recent past, but have today converged together within the gallery space.
Shireen Gandhy, gallerist, says, "Women artists have always dominated the spectrum of artists that we exhibit and this was not necessarily the decided route to take, however the trajectory presented itself. In bringing these projects to the limelight, we assimilated five projects by five artists that have combined within the show and it so happened that all artists were women!
'Untitled' (Enemy properties) — Reena Saini Kallat
'Untitled' (Enemy properties) is Reena Saini Kallat's four-channel video with relief sculpture panels.
In this video, one encounters four pieces of architecture from pre-Independence India that were designated 'enemy properties' and were annexed by the government during the 1965 war between India and Pakistan. They include the European styled former home of Mohammad Ali Jinnah in Mumbai and Kishore Court once owned by the actress Hamida Begum.
Outlines of these buildings slowly emerge like star maps creating light that belie the weight of the past as it bears down on the present. The dots that make up these fleeting images were made of salt, a metaphor for sustenance and the fragile link between man and nature, which is central to her works such as 'Saline Notations' that reflect on the transient nature of memory.
The images gradually fragment and dissipate, capturing both the physical disintegration in a state of limbo and the fading memories of Partition that underline contemporary life in Pakistan and India.
'Mouth to myself' — Mithu Sen
Mithu Sen's video installation 'Mouth to myself', a collage of past and present works questions the creation of artistic self-identify. The video installation puts different moments in the artist's career into animated dialogue, lapsing, looping and bending temporal convention. Self portrait becomes an ageing exercise, bouncing and unfolding through time. Language too is pulled apart through its complex and performative relationship with communication.
'Salam Chechi' - Nilima Sheikh
'Salam Chechi' painted in tempera on board, takes inspiration from the global presence of Malayali nurses. Often working in other parts of the country, the Middle-East and other countries, the mass exodus of female nurses from Kerala presents a rational and emotional capacity among women in the region that they make their livelihood from.
The title is a salute to these women who are sisters to all and their affinity towards one of the most laborious and indispensable professions in the world must be appreciated!
'BUM' www.arrangeurownmarriage.com — Archana Hande
Archana Hande's 'BUM' is a web installation projected further called 'www.arrangeurownmarriage.com', that investigates the institution of arranged marriages and the entire package that comes within religious traditional structures. It can be seen as a spoof but is a reality check.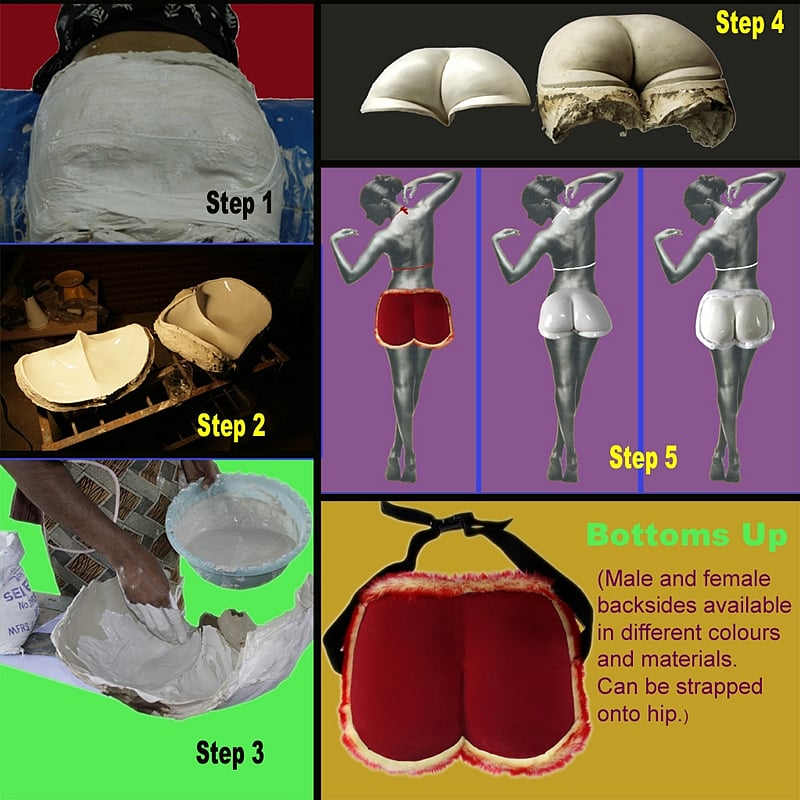 The marriage market is a provider for false promises of happiness once the 'padding deflates and the concept of the 'arran-ged marriage' soon crumbles!
Bold, eye-catching, visually arresting, Archana Hande's work makes you ponder long after you have left the studio.
Five artists, five different trajectories, but all on the same page!
Where: Chemould Prescott Road,
Mumbai
(To receive our E-paper on WhatsApp daily, please click here.  To receive it on Telegram, please click here. We permit sharing of the paper's PDF on WhatsApp and other social media platforms.)