South Korean auteur Kim Ki-duk, who died at the age of 59, due to Covid-19 related complications, had his life entwined with the movies that he made. If we take a close look at them, his protagonists were damaged, crazy, rebels, and well...abusive. Things that would chase Kim Ki-duk later in his life.
But Duk's movies thrived by chronicling abusive relationships, one of the more peculiarities of his narratives. It was bound to make you feel uneasy, while you fumbled trying to understand if they were the auteur's attempt to lure the audience away from the more real things that were all camouflaged behind the symbolic servings of a world gone wrong. But a deeper look would make you understand that in this fast globalized world, this was the reality — stark, harsh and served raw.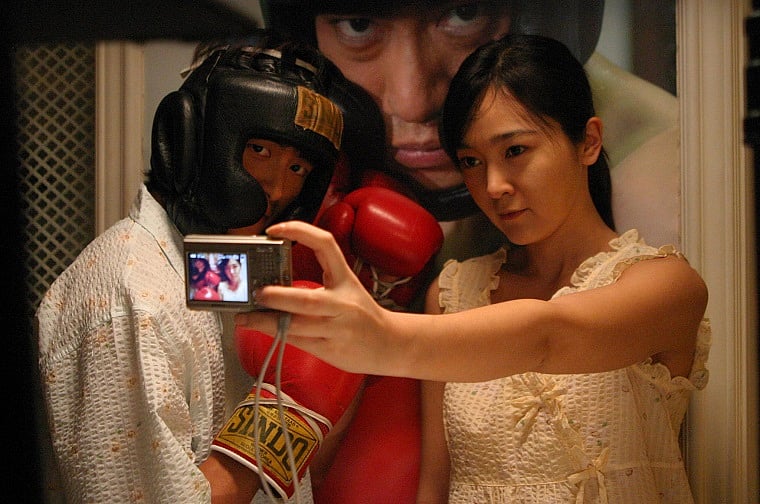 In terms of his output, his most accessible work can be 3-Iron (2004), where we see a squatter first protecting and then falling for a woman who is abused by her husband. The movie gives you a strange sensation. There are few dialogues in the movie, but that's enough for the narrative to move forward. This won Duk the Best Director award at the 61st Venice Film Festival. Awards were not a stranger to him. He won them at some of the major film festivals of the worlds like Berlin, Cannes etc. His movies were revered worldwide. His was a cult voice, a voice that went beyond what other Korean mavericks like Park Chan-wook, Lee Chang-dong, Bong Joon-ho or Hong Sang-soo were trying.
Duk's movies were both carnivalesque affair and a passion song. They thrived on people who broke the law, who were trying to become invisible, gangsters, prostitutes — everyone who were on the edge, trying to run away but were trapped. Just like Kim Ki-duk himself. At one side we had the Korean rom-coms, and on the other side we had the Korean thrillers or action movies or the art house stuff that were non-controversial. And somewhere between them, Kim Ki-duk tried to carve his own place, creating his own binary through his narratives. While he dealt with a number of themes, the most recurring one was relationships between two broken individuals. And while others might have sought solace in them, these relationships were painted with different colours of abuse, which many find difficult to understand and accept.
Look at his first film Crocodile (1996) — a man saves a woman from committing suicide and they get into an abusive relationship. The Isle (2000) shows a weirdly fascinating, often completely abusive relationship between the mute Hee-jin and the absconder Hyun-shik, who finds shelter with her but at a price. This continues in Bad Guy (2001) where we see a gangster abusing a young woman duped into prostitution, as she tolerates it all, finally getting into a Stockholm syndrome kind of a relationship with her tormentor. Something that also happens in The Bow (2006) as well. This was Duk's attempt at a Lolita-esque tale with Buddhism and dollops of symbolism thrown in. And this theme continues in his later works like Pieta (2012), where a debt collector meets a woman who claims to be his mother, setting off a chain of events that are unstoppable.
But beyond this thrill of showing how relationships can be futile, soulless like a monstrous desert storm that takes everything away, Kim Ki-duk also made something serene and beautiful (with occasional flashes of violence to warn us of its illusory nature) like Spring, Summer, Autumn, Winter ... And Spring (2003) where he also acted. This was a far cry from his other movies, which chronicled the life of young monk under his mentor as it slowly trickles down like seasons with a lot many things happening and un-happening. It is also often considered to be his most acclaimed movie.
Duk's movies can be attempted to be categorized under three broad categories — abusive relationships, violence and spirituality. They either existed independently or often came together to form an unbreakable bond in the narratives.
Duk's last few years were fraught with allegations of sexual assault and he practically became a pariah in the industry. His creative output too declined. He became a vagabond, something like the characters in his own movies. He made his last movie Dissolve (2019) in Kazakhstan in Russian while he was looking for similar opportunities in Latvia where he was also planning to buy a beach house. But he caught Covid-19 and lost the battle.
In this turbulent year where we have lost a great many stalwarts, Duk's death will make us revisit his legacy — of that of an enfant terrible of Korean cinema. He did not play by the rules because he had his own to take care of. The violence he showed was lyrical, his idea of a perfect relationship was imperfect and his spirituality attacked everything that was dogmatic. But he was a flawed man. He will be cherished and reviled. And we have to live with both.
(To receive our E-paper on whatsapp daily, please click here. To receive it on Telegram, please click here. We permit sharing of the paper's PDF on WhatsApp and other social media platforms.)