Aanjjan Srivastav's 75th birthday was celebrated with great pomp on June 2. Showcasing a showreel of all his memorable movies like Kabhi Haan Kabhi Naa with Shah Rukh Khan, Sanju with Ranbir Kapoor, his epic TV show Wagle Ki Duniya and many more. Present at the bash were his close friends Rakesh Bedi and Satish Shah among others.
Aanjjan excelled in different character roles. However, his father initially did not allow him to shift to Mumbai and instead wanted him to work as a banker. Therefore, he joined a bank. How he made it to the glitzy world of glam was narrated to one and all present to celebrate his 75th birthday… Read to know more.
"I lived in a small room of 4×6 with my parents and younger sister. This small room also had a Godrej Almirah, thus there was hardly any space left for the family to live comfortably," he recalls.
He adds, "Guess where my living room was? It was just a small space outside the room where I slept on a blank space of just 6×2. I spent my entire childhood on this takhat. Something that was very interesting in those times was the rainy season, merely because I would witness the rain showers before every other family member could as there was no rain protection for me. I would be the first one to run and update them about the rains having arrived."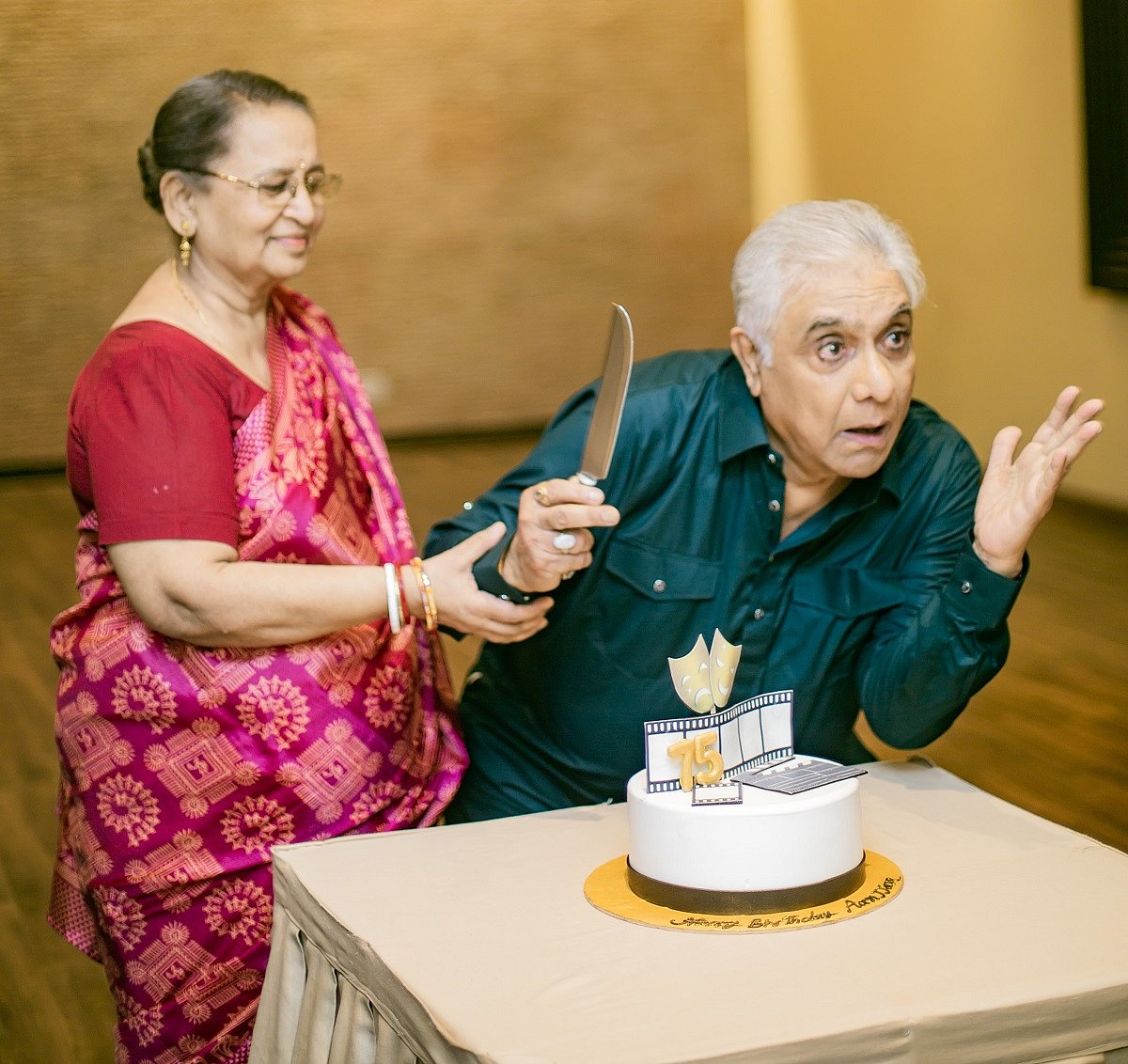 When asked how did he get attracted to acting, Aanjjan reveals, "We had no TV but my mother would religiously hear plays on radio. I imagined it and visualised it. In 1964, I went with my teacher to meet Balraj Sahaniji and Motilalji. I interacted with them and was in awe of them. Later I met Nachiketa Ghosh and Kanu Roy and Salil Chowdhury from IPTA, which became my second home as slowly and steadily I started doing Bengali and Hindi plays. From here, my acting stint began."
He explains, "Later in life, I realised working in character roles was what I enjoyed more and thus I have been doing and still doing it. It's fun and enjoyable to be enacting different character roles."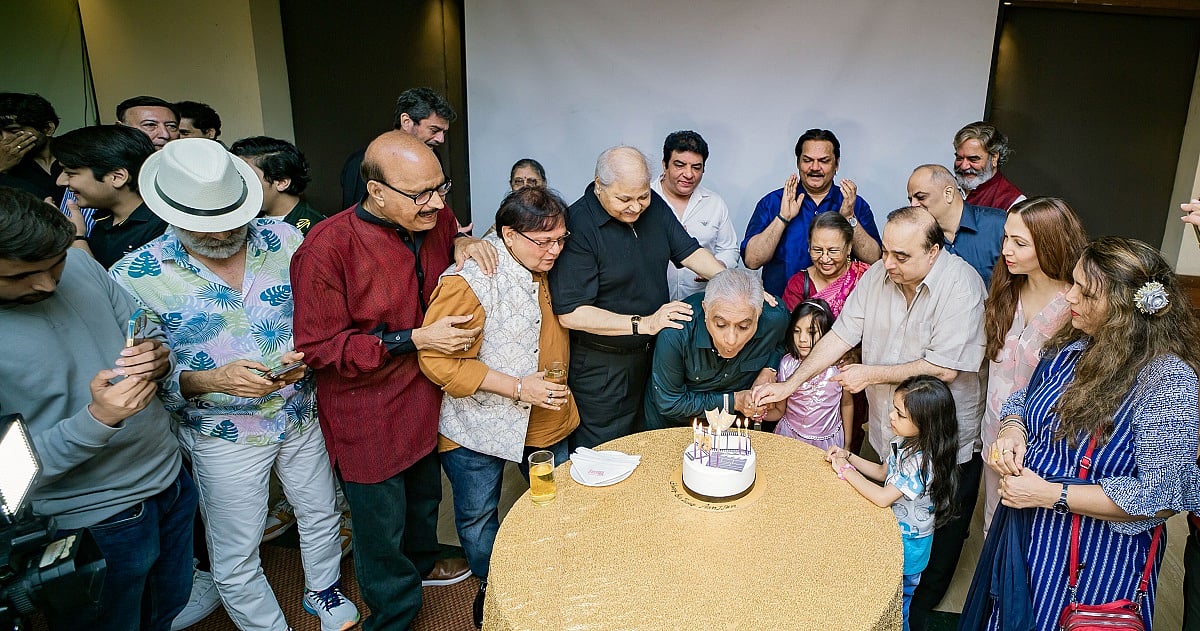 Aanjjan came to Mumbai in 1978 with a recommendation letter which was addressed to Hrishikesh Mukherjee. "I was working in a bank and was also pursuing my theatre here. I followed the teachings of Hrishi da who told me not to leave my job and also continue acting. I also learned one vital aspect of life whenever I went to his house he always fed me. In Mumbai, I was introduced by (the late) Javed Khan saab into IPTA in 1978. I am regularly and continuously doing theatre and also TV as well films. I love my job and shall continue doing it."
He concludes, "Web series are also an added perk to my acting career. I am happy my acting poweress has culminated into a successful and fulfilling as well meaningful profession. This has been possible only because of my beloved wife who knows what dress I need for my different profession be it as a banker, theatre actor and filmy person. Nothing would have been possible without my wife's support."
(To receive our E-paper on WhatsApp daily, please click here.  To receive it on Telegram, please click here. We permit sharing of the paper's PDF on WhatsApp and other social media platforms.)