Bhopal (Madhya Pradesh): The union budget presented by Finance Minister Nirmala Sitharaman evoked mixed reactions from political parties on Wednesday. On one hand, BJP praised the union budget by describing it as a progress-oriented budget. On the other, Congress dubbed the budget as jugglery of figures and hollow.
CM Shivraj Singh Chouhan
The union budget is going to fulfill the Atmanirbhar Bharat pledge of Prime Minister Narendra Modi. It is a budget of building glorious, prosperous, powerful India. It encompasses welfare of every section and more precisely it is a budget of welfare of poor, for uplifting farmers and taking women and girls on development path. It empowers the middle class people. Income till Rs 7 lakh has been made free from taxes. It is also the budget of youths. I thank Prime Minister Narendra Modi and Union Finance Minister Nirmala Sitharaman on behalf of eight crore people of Madhya Pradesh.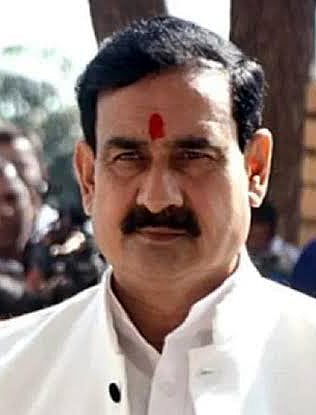 Dr Narottam Mishra, state home minister
This is 'Amritkaal' budget. Notwithstanding global recession, world has praised India's economic situation. Our economy is on the right track. To encourage alternate manure, 'PM Pranam' Scheme would be started. For the makeover of railways, Rs 2.4 lakh crore would be invested. A sum of Rs 75k crore would be spent on transport infrastructure. 50 new airports and helipad would be constructed. To improve the socio-economic situation of tribal community, PMPBTG Development Mission would be started.
Jagdish Devda, finance minister
The provisions in the union budget are historical and now golden era of agriculture is about to come. The step to make India as the world centre for millet is a creative one. This will open the door of economic prosperity for poor farmers. By the establishment of agriculture accelerating treasure, state like Madhya Pradesh would be benefited. The 'Mahila Samman Bachat Patra Yojana' is a welcome move.
BJP's state president VD Sharma |
VD Sharma, BJP state president
The budget presented by Union Finance Minister Nirmala Sitharaman will provide strength to the country, Madhya Pradesh, youths, women, elder people and society. In the budget presented during the Azadi Ka Amrit Kaal, Prime Minister Narendra Modi has tried to show the pledge to make country powerful, prosperous and self-dependent. The budget will strengthen the economic wheel of the country. There is no tax on income till Rs 7 lakh, capital investment of Rs 10 lakh crore would help in infrastructure development and will create employment.
Photo grapher
Kamal Nath, ex-CM and state Congress prez
The budget speech of Union Finance Minister Nirmala Sitharaman seemed to be an endeavour to put curtain on old promises of the Central government. It was hoped that she would shed light on those promises which were to be fulfilled in 2022. By 2022, farmers' income was to become double, every poor was supposed to get a house, bullet trains were to run in country but union finance minister neither cited any reasons behind the non-fulfillment of promises nor sought the apology from people of the nation. It is clear that by showing hollow promises for the future, the government is trying to distract the attention of people from the complex situation. This attitude is not good for the country and its economy.
Bhupendra Gupta, state Congress media vice president
The maximum benefit in union budget has been provided to those corporate houses which pays crores of rupees even in surcharge. On the other hand, there has been relief of only Rs 50k in tax slab for the middle class. There is nothing in the budget to fight against poverty, unemployment and inflation. The small traders have been coaxed by giving relief in compliance.
(To receive our E-paper on WhatsApp daily, please click here.  To receive it on Telegram, please click here. We permit sharing of the paper's PDF on WhatsApp and other social media platforms.)