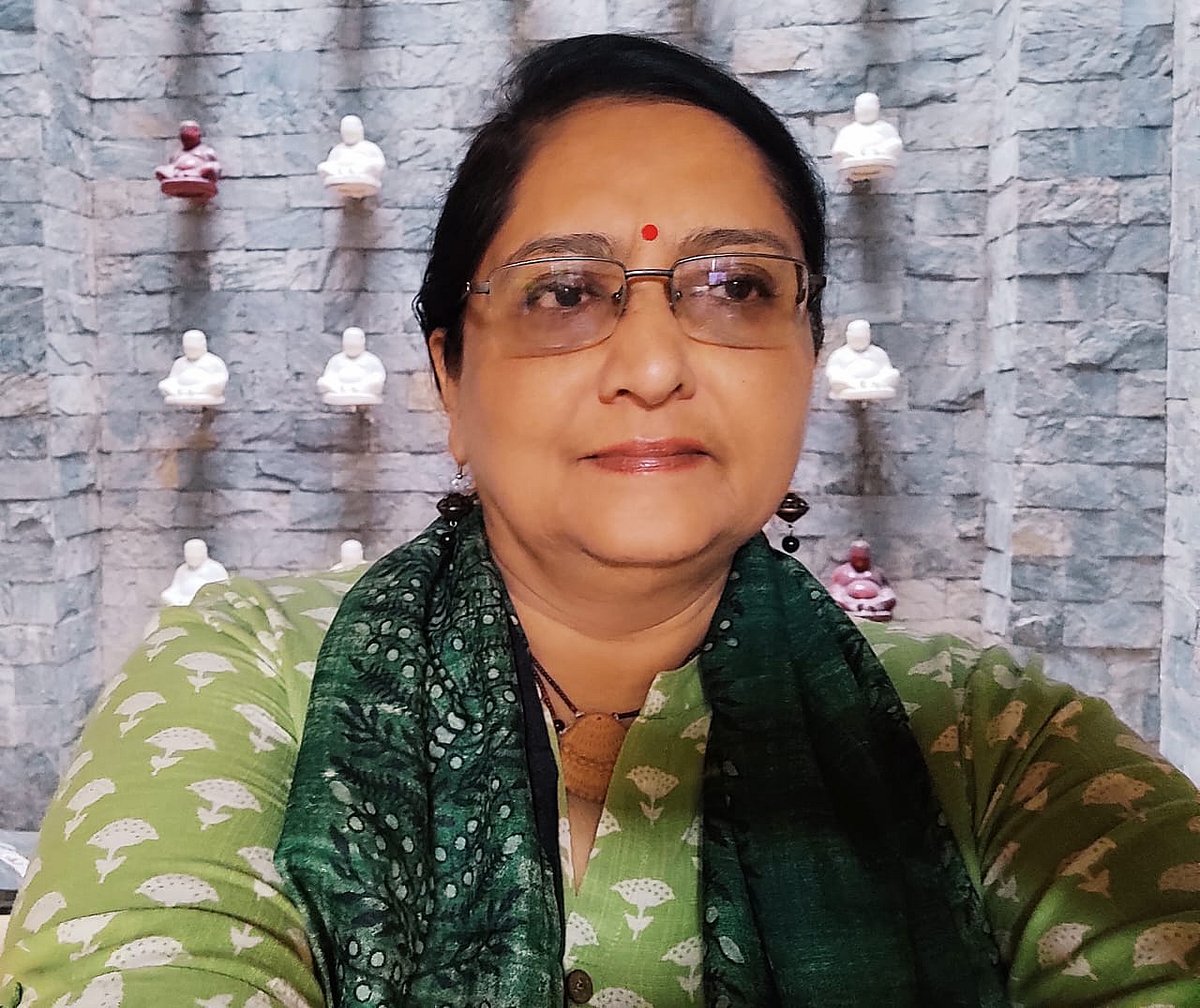 Dr Vibhuti Patel, economist, feminist, former professor at TISS |
An engineer by training, a Gandhian by thinking, Anil Hebbar follows Baba Amte's principle of service in his initiatives across the country.
A follower of the principles of social activist Baba Amte, who is known for his work on rehabilitating people suffering from leprosy, Anil Hebbar strongly believes that the motivation to work for society is more important than the resources one has.
"Where there is a will, there is a way," said Hebbar, a Thane resident and entrepreneur. He is engaged in social activities ranging from medical relief work to food distribution to solid waste management.
Hebbar started the Helping Hands Charitable Trust in 2017. Through his association with the National Youth Project, which has moulded more than four lakh youth through week-long camps held in different parts of the country every month, Hebbar would mobilise volunteers wherever help was needed, whether at the time of natural disasters or a health crisis.
In 2020, when Helping Hands began to offer COVID-19 relief work, they had Rs 19,000 in their bank account. "We ended up doing work worth over Rs 2 crore over two years," he said. He provided medicines, helped patients find beds, and distributed groceries to those in need.
"When the lockdown began, I was distressed and wanted to help in any way. I volunteered for the vaccine trial. Then we started with distributing ration kits. As the situation worsened, we realised that we need all hands on deck," he said.
Along with other governmental and non-governmental organisations, Helping Hands set up a centre for migrants in Versova, which ran for over 100 days. From the camp, migrants were given assistance in reaching their native villages hundreds of kilometres away. "We ensured the last mile connectivity for all the members at the camp." The last five members at the camp were physically and mentally challenged persons who could not give accurate home addresses. "Through our volunteers, we tracked their houses and managed to take them home," he said.
Hebbar also ran six community kitchens, the largest one in Bhiwandi, where more than 5,500 meals were cooked twice a day. "Once the power-looms shut, over 5,000 workers were left with no income or resources. The union worked with us, and we distributed cooked food every day," he said.
The kitchens continued in three places even during the second wave of Covid-19.
Hebbar, an engineer by training, runs a medical equipment company supplying cardiology and cardiac surgery devices. "This came in handy when we realised that there was a shortage of nursing staff. Training them with real patients was out of the question. So, I managed to tell my company to supply medical simulators. Using those, we trained thousands of nursing staff, where I took classes too," he said.
When the worst of Covid-19 was over, Helping Hands moved on to helping mitigate conditions for migrant workers through a worker registration system, where common people are assisted to get the benefit of various government schemes. "The idea is to make people aware and stand on their own feet. We also run vocational training camps where students are eventually given the funding that can help them set up their own businesses," he said.
(To receive our E-paper on WhatsApp daily, please click here.  To receive it on Telegram, please click here. We permit sharing of the paper's PDF on WhatsApp and other social media platforms.)