Television actor and host Karan Wahi was subjected to hate and death threats after sharing a 'sarcastic' post on Naga Babas at Kumbh Mela amid the ongoing COVID-19 crisis.
Karan took to his Instagram stories and wrote, "Isn't there a Work From Home culture for Naga Babas? Like get water from Ganga and take a shower at home #justcurious #kumbhmela."
His post didn't go well with a section of followers who crawled into his DMs and slammed him for "hurting Hindu sentiments." Some even used profane language and asked him to "delete his propaganda story."
Check out the posts below.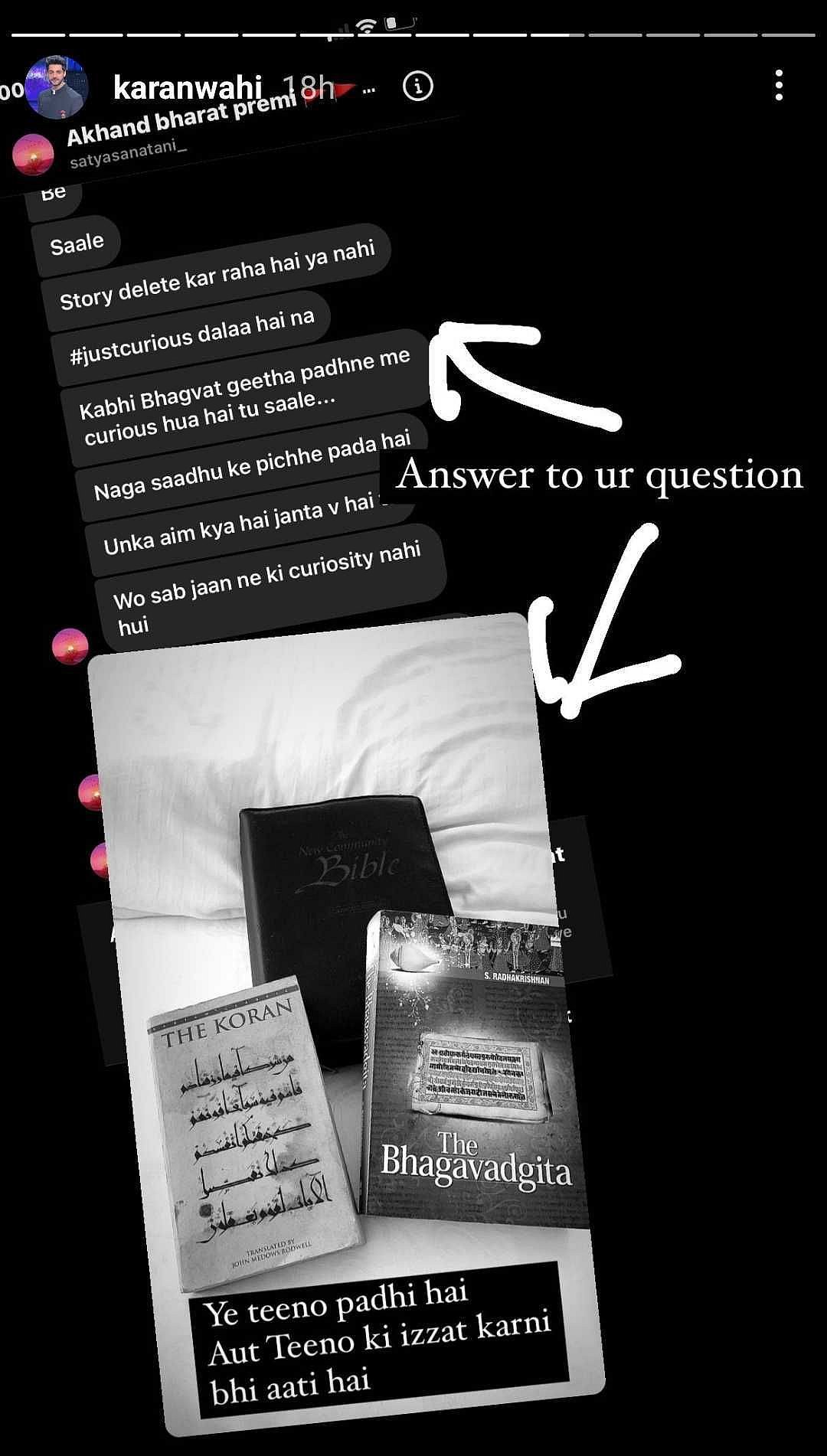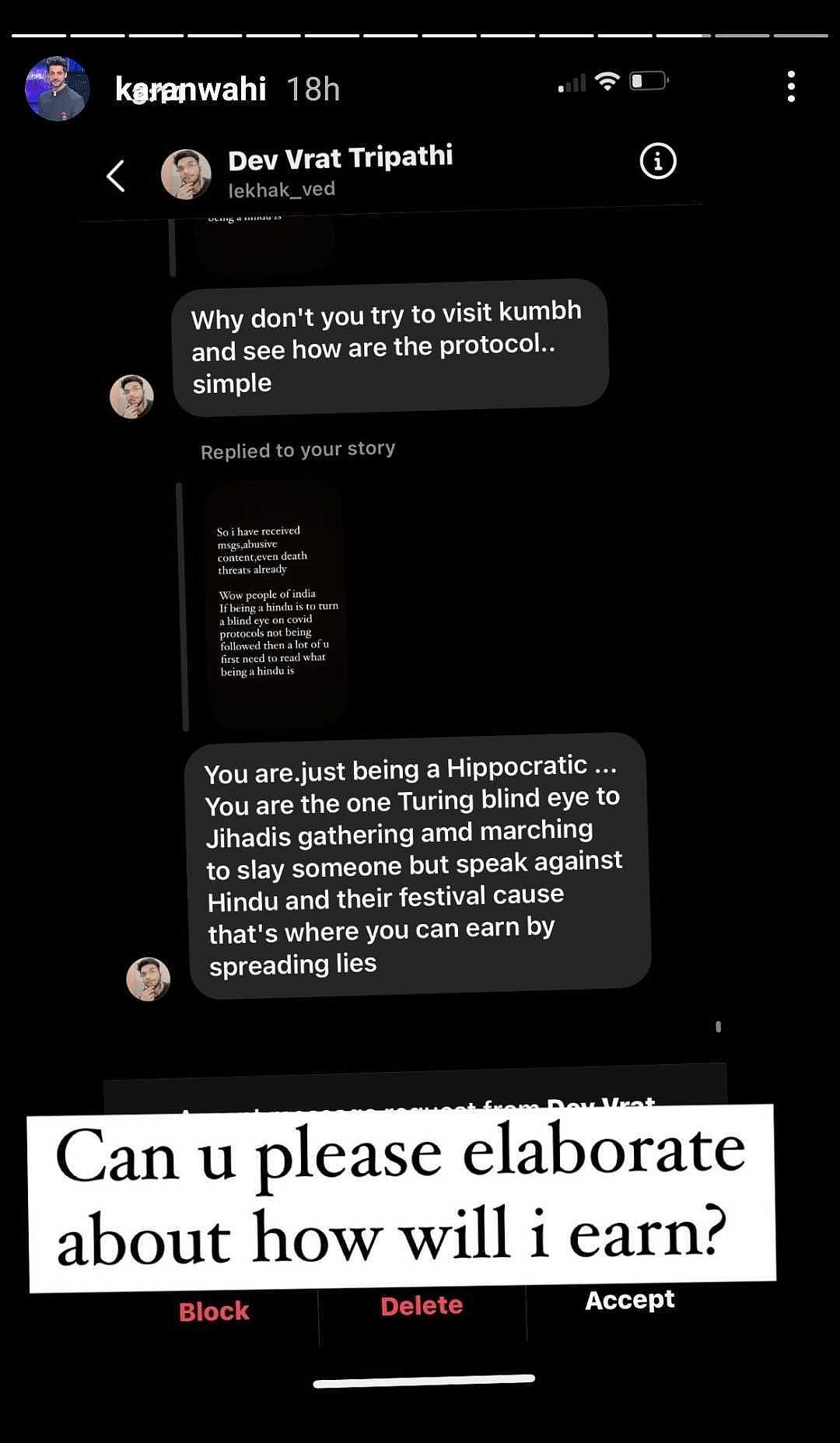 Reacting to all the negativity, Karan wrote, "So I have received messages, abusive content, even death threats already. Wow people of India If being a Hindu is to turn a blind eye on covid protocols not being followed then a lot of u first need to read what being a Hindu is."
Throwing caution to the wind amid rising cases of coronavirus, lakhs of people congregated on the ghats in Haridwar to take a dip in the Ganga during the shahi snan of the Kumbh Mela.
Random tests among the sadhus at the akhadas indicate a coronavirus positivity rate of nearly 4 per cent. So far, 19 of the 500 samples from the mela site have come back positive.
Police personnel were seen distributing masks in the mela area.
But social distancing norms were violated openly by the seers when they and their followers descended the steps at Har ki Pairi to wade into the river.
No masks were worn by a large proportion of them.
The shahi snans have triggered concerns over their role in possibly adding to rising coronavirus cases in the country.
(To receive our E-paper on whatsapp daily, please click here. To receive it on Telegram, please click here. We permit sharing of the paper's PDF on WhatsApp and other social media platforms.)