Heavy crowds were witnessed in markets in numerous states across India as people stepped out for shopping before Raksha Bandhan.
Children celebrated Raksha Bandhan with the Border Security Forces (BSF) personnel in the RK Pura area of Jammu and Kashmir on Friday.
The festival of Raksha Bandhan, which is just around the corner, is celebrated by Indians annually to mark the special bond between siblings. This year the occasion will be observed on August 22.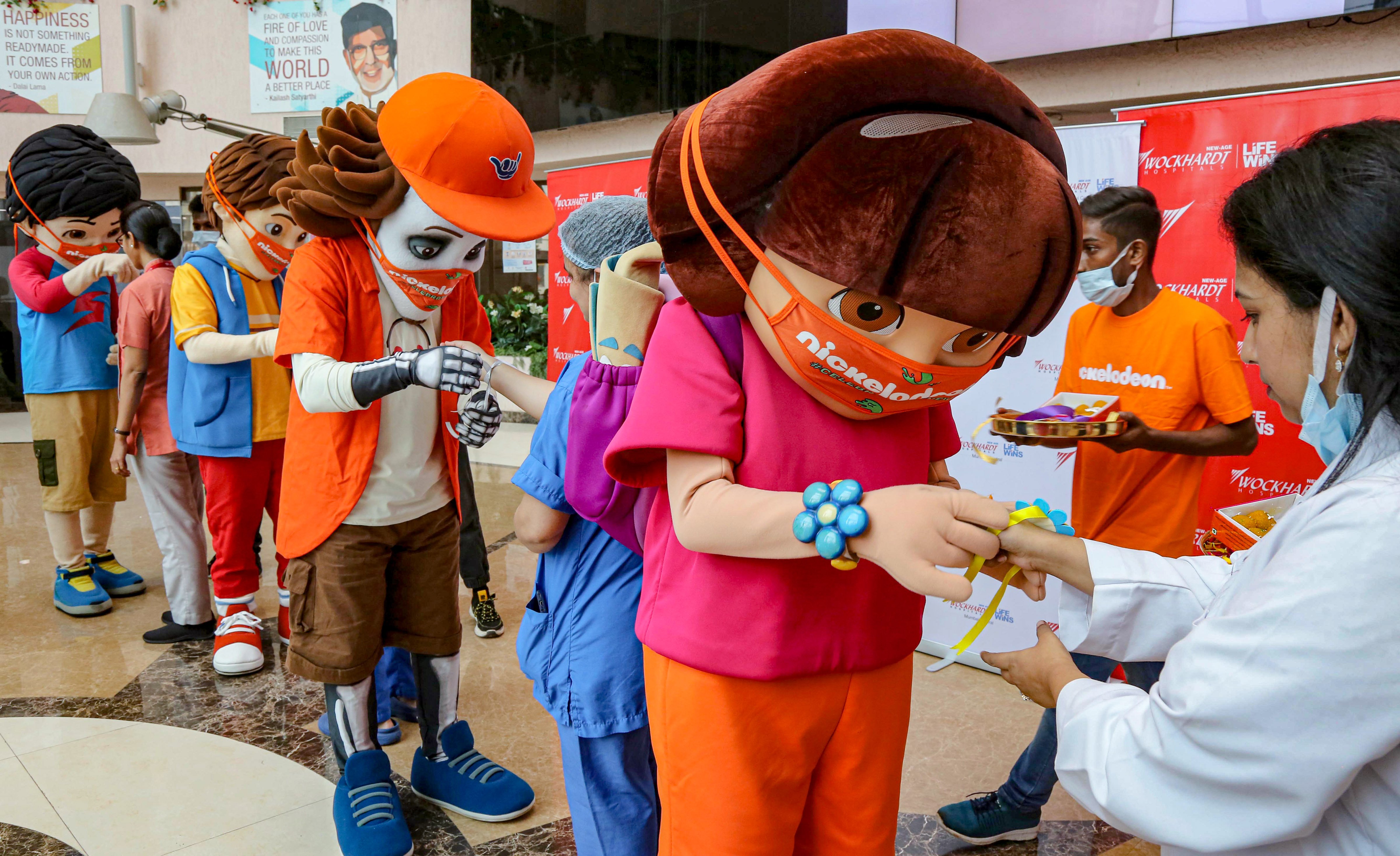 People cosplaying as cartoon characters, tie rakhi to health workers during Raksha Bandhan celebrations at a private hospital in Mumbai, Thursday, August 19, 2021. | PTI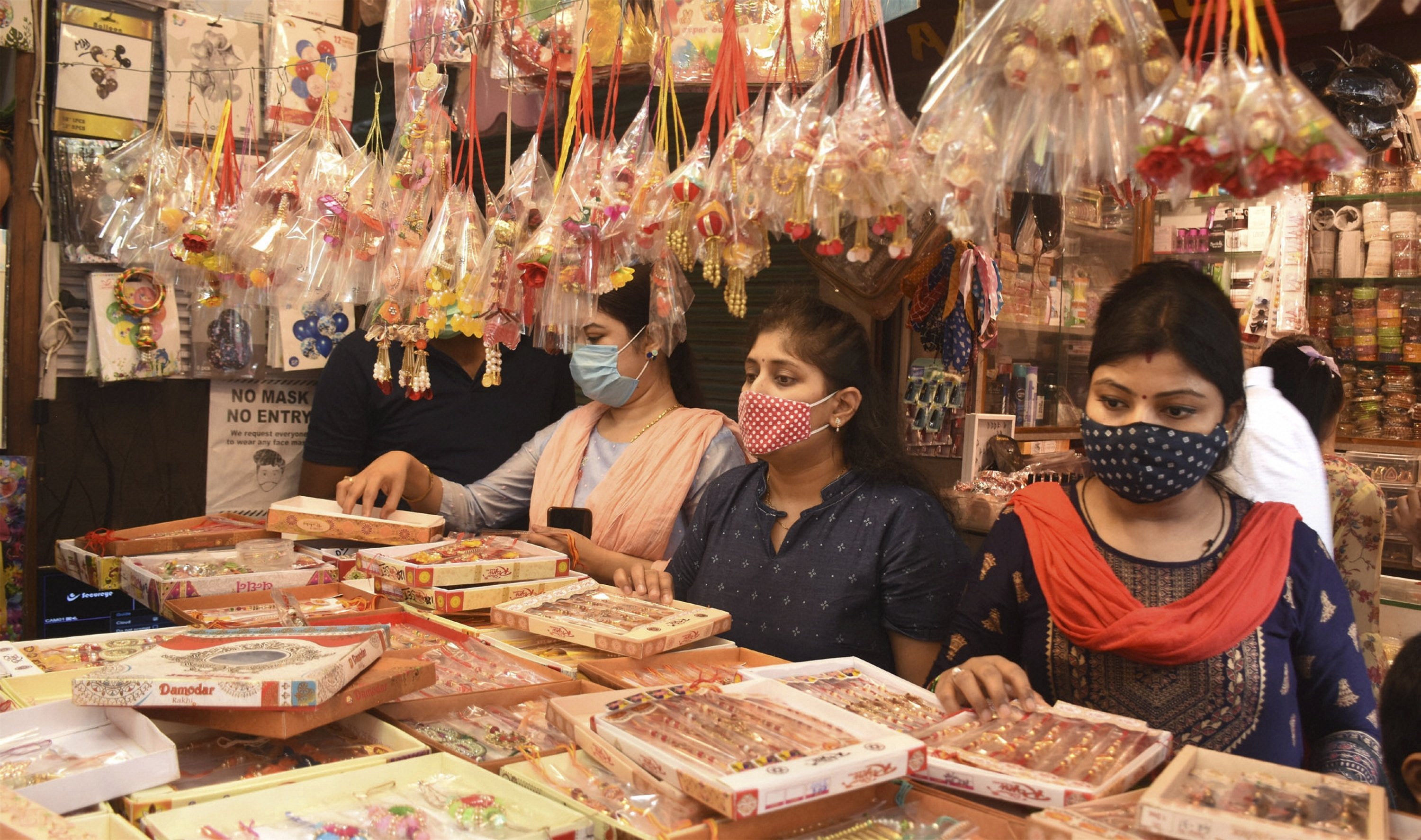 Women purchase rakhi from a shop ahead of the Raksha Bandhan festival, in Guwahati, Friday, August 20, 2021. | PTI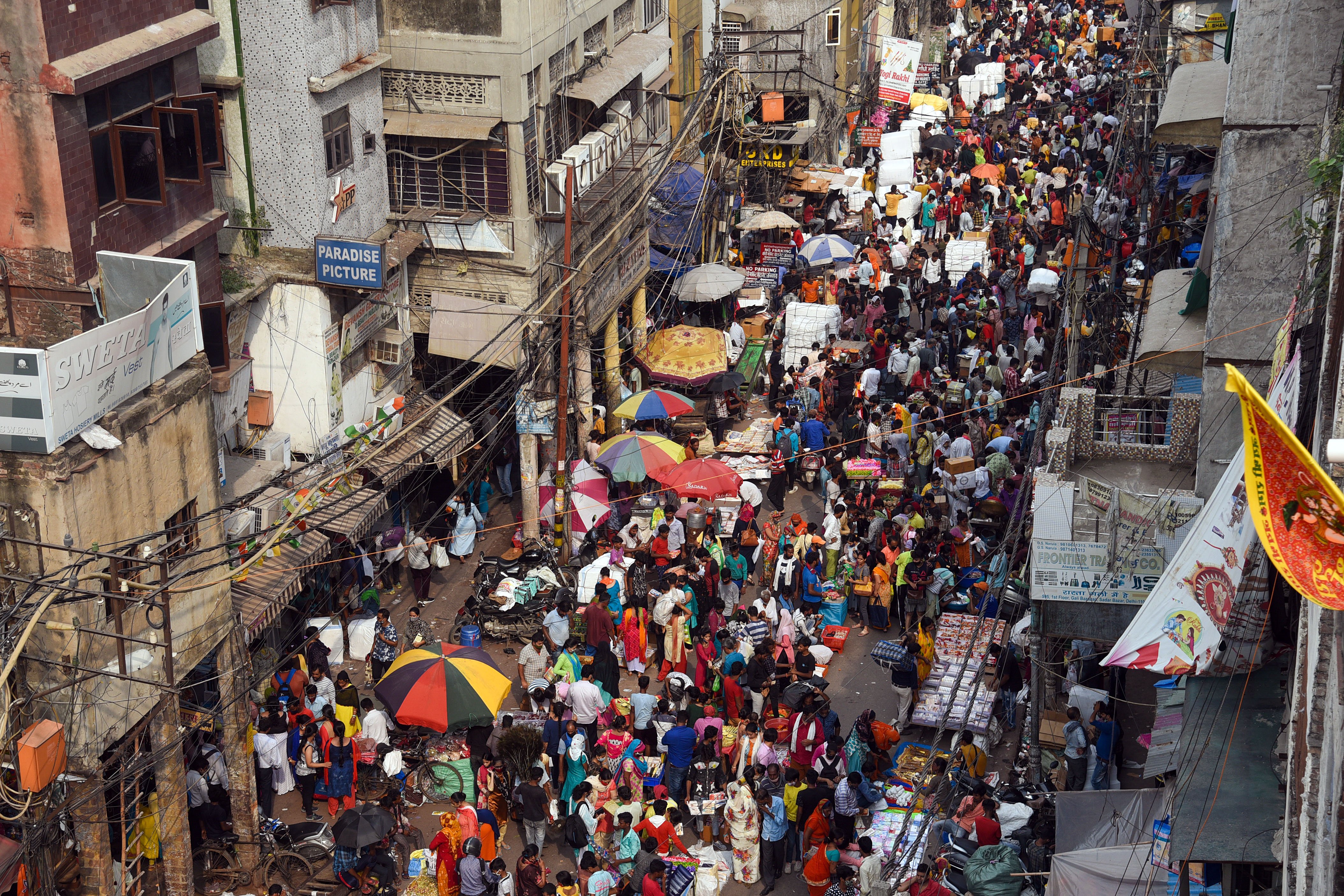 People throng at Sadar Bazaar ahead of Raksha Bandhan and Janmashtami festivals, in Delhi on Thursday. | ANI
Women tie rakhis on the wrist of Border Security Force soldiers during the Raksha Bandhan festival celebrations, at octroi post i n Suchatgarh near Jammu, Friday, Aug 20, 2021. | PTI
People throng at Sadar Bazaar ahead of Raksha Bandhan and Janmashtami festivals, in Delhi on Thursday. | ANI
Children buy kites from a shop ahead of the Raksha Bandhan festival, in Jammu, Friday, Aug. 20, 2021. | PTI
Heavy rush at a railway station ahead of the Raksha Bandhan festival, in Jaipur, Friday, Aug 20, 2021. | PTI
(To receive our E-paper on whatsapp daily, please click here. We permit sharing of the paper's PDF on WhatsApp and other social media platforms.)
Published on: Friday, August 20, 2021, 06:09 PM IST