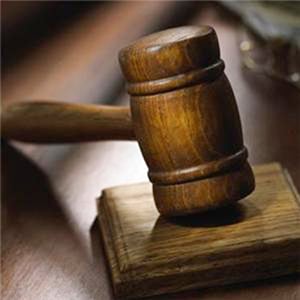 Mumbai : In a setback to three of the convicts in the photojournalist's rape case, the Bombay High Court on Thursday refused to interfere "at this stage" with the sessions court's decision to frame a fresh charge for a repeat offence of rape, which can attract the death penalty.
The order of the bench of Justices N H Patil and Abhay Thipsay came on a petition filed Vijay Jadhav, Kasim Bengali and Mohammed Salim Ansari, against the trial court's March 24 order on prosecution's application for additional charge against them under Section 376 (e) of the Indian Penal Code.
"At this stage we would refrain from making any final view on the issue of  tenability of framing of additional charge. We do not express any opinion and state that non-inteference of this court shall not be construed as approval of allowing the application," said a division bench, headed by Justice Naresh Patil.
Hearing a petition filed by the accused, challenging the adding of charges that attract the death penalty, the court said that the accused could raise the issue of whether the charges were properly added before the trial court.
The High Court also issued notice to the Attorney General on the challenge to the constitutional validity of section 376 E of the Indian Penal Code that prescribes a maximum punishment of death sentence for a second time offender in rape cases.
As these three were also convicted for the gang-rape of a telephone operator – which had taken place a month earlier in the same Shakti Mills compound – the prosecution, after their conviction in the photojournalist case, sought framing of charge under the newly introduced Section 376 (e).
Today's order makes it possible for the sessions court to go ahead with examination of witnesses after framing of additional charge and hear arguments on the quantum of sentence in the photojournalist's rape case.
Earlier, defence lawyer Moin Khan argued that fresh charges cannot be applied once a judgement is passed. However Advocate General Darius Khambata contended that a judgement is complete only after the sentence is passed (which is not thecase here).
Khambata pointed out that the sessions court on March 20 passed the order of conviction in both the rape cases, and posted the hearings on sentencing to March 21. "On March 21…the sessions court passed the order of sentence in that (telephone operator's) case and awarded the convicts life imprisonment. After this when the file of the second case was taken up, the prosecution filed application under Section 211 (7) of the Criminal Procedure Code seeking to frame additional charge…," he said.
But advocate Aabad Ponda, appointed as amicus curie to assist the court, argued that Cr PC requires a previous conviction when charges are framed for the first time in the subsequent case. "Charges cannot be added or altered after conviction," Ponda argued.
(To receive our E-paper on whatsapp daily, please click here. We permit sharing of the paper's PDF on WhatsApp and other social media platforms.)
Published on: Friday, March 28, 2014, 12:11 AM IST