Navi Mumbai: The Panvel taluka police booked a 20-year-old man after a 16-year-old girl died of suicide in Padghe village in August. The police registered a case of abetment of suicide against the accused on Thursday.
According to police, the minor girl allegedly died of suicide on July 23 night at the first floor of her house in Padghe village in Panvel taluka.
The girl and the accused had a tiff
The father of the deceased registered a complaint after he came to know that there was an argument between his daughter and the accused on the night of July 22. The accused was identified as Bala alias Nikesh Gaykar.
As per the complaint, the accused resides in front of the victim's house in Padghe village. The deceased girl used to sleep on the first floor and the accused was also living on the first floor of his relative.
Victim was in a love relationship with the accused
As per the complainant, the victim was in love with the accused and the accused used to quarrel with her on several occasions and abused and troubled her as a result of which she on July 23, 2023 hanged herself to death by the rod in the gallery of the house.
After he came to know about it, he approached the police and registered a complaint. The Panvel Taluka police station informed that a case under section 306 of the IPC has been registered based on the complaint by the victim's father.
The police said that the probe into the crime was underway and no arrest has been made in this connection so far the police said.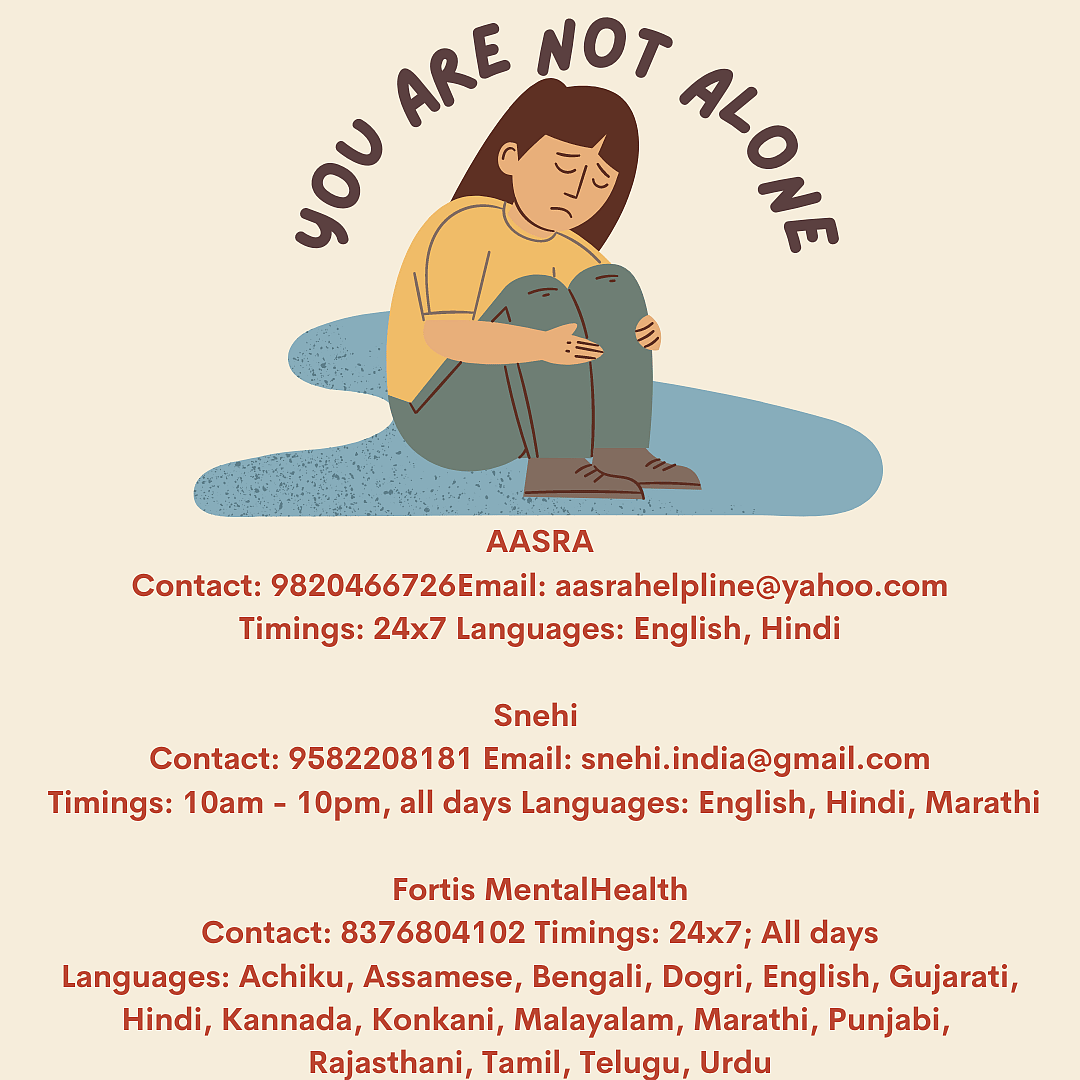 If you or anyone you know is struggling with suicidal thoughts, seek help here: | Mental Health Helplines | | FPJ