Mumbai: Following a suicide alert from the United States National Central Bureau (USNCB), Interpol Washington, the Mumbai police saved a 25-year-old man from committing suicide.
The agency informed the Interpol office in New Delhi, which in turn informed the Mumbai police that a person was searching on Google 'how to commit suicide without pain'. With the help of the IP address and location shared by the US agency, the police's Unit 5 traced the man to an IT company in Kurla.
A resident of Jogeshwari, the man had taken a loan from an app for his studies and was unable to repay it. He requested the police to not inform his parents. However, officials were of the view that only his parents can support him and help him solve his problems.
He was counselled and allowed to go home with his parents, who have been advised to arrange medical treatment for him. The police said the person had attempted suicide at least three or four times in the past as well.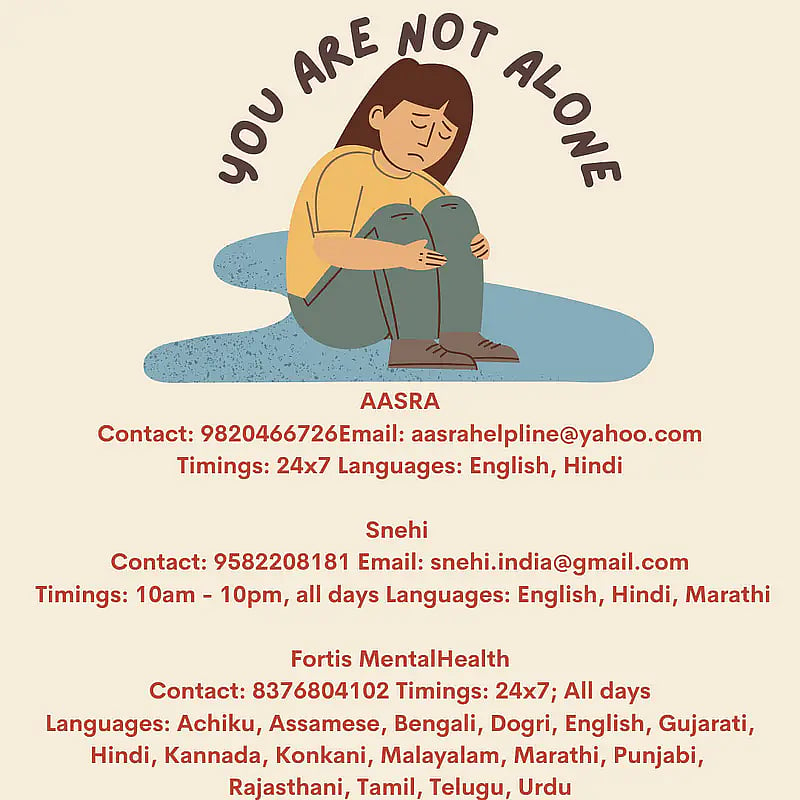 If you or anyone you know is struggling with suicidal thoughts, seek help here: | Mental Health Helplines
(To receive our E-paper on WhatsApp daily, please click here.  To receive it on Telegram, please click here. We permit sharing of the paper's PDF on WhatsApp and other social media platforms.)