Mumbai: MLC Gopichand Padalkar has written a letter to the state Election Commission to raise the issue of exclusion of 'graduates' from the elections from Graduates Constituency on January 30.
"India is the world's largest democracy and there is unprecedented importance to elections in our country. Against the backdrop it is unfair to exclude an individual or a group from voting," Padalkar wrote in his letter to the State Election Commission.
Padalkar claims that over 10,000 graduates are excluded from voting
In his letter Padalkar said, "India is a country of youths. And legislators elected from the Graduates' constituency work for their better future. However, there is an attempt to exclude over 10,000 graduates from the process of voting and hence I want to draw your attention to it."
Explaining the issue further the MLC said, "The elections are scheduled to be held on January 30. However, on the same day, several examinations are also going to be held. Examinations for Group A and Group B in the field of urban development, law, medicine, and public health will be held on the same day in two phases. Therefore, over 10,000 graduates would not be able to vote in the Graduates Constituency polls."
Padalkar hopes for a solution from the Election commission
Hoping for a solution, Padalkar added, "The Election commission always works to strengthen democracy. Due to the overlapping of dates, thousands of graduates would not be able to vote in elections which are very crucial for them. I hope the election commission will come up with a positive solution to this problem.
Read the letter below: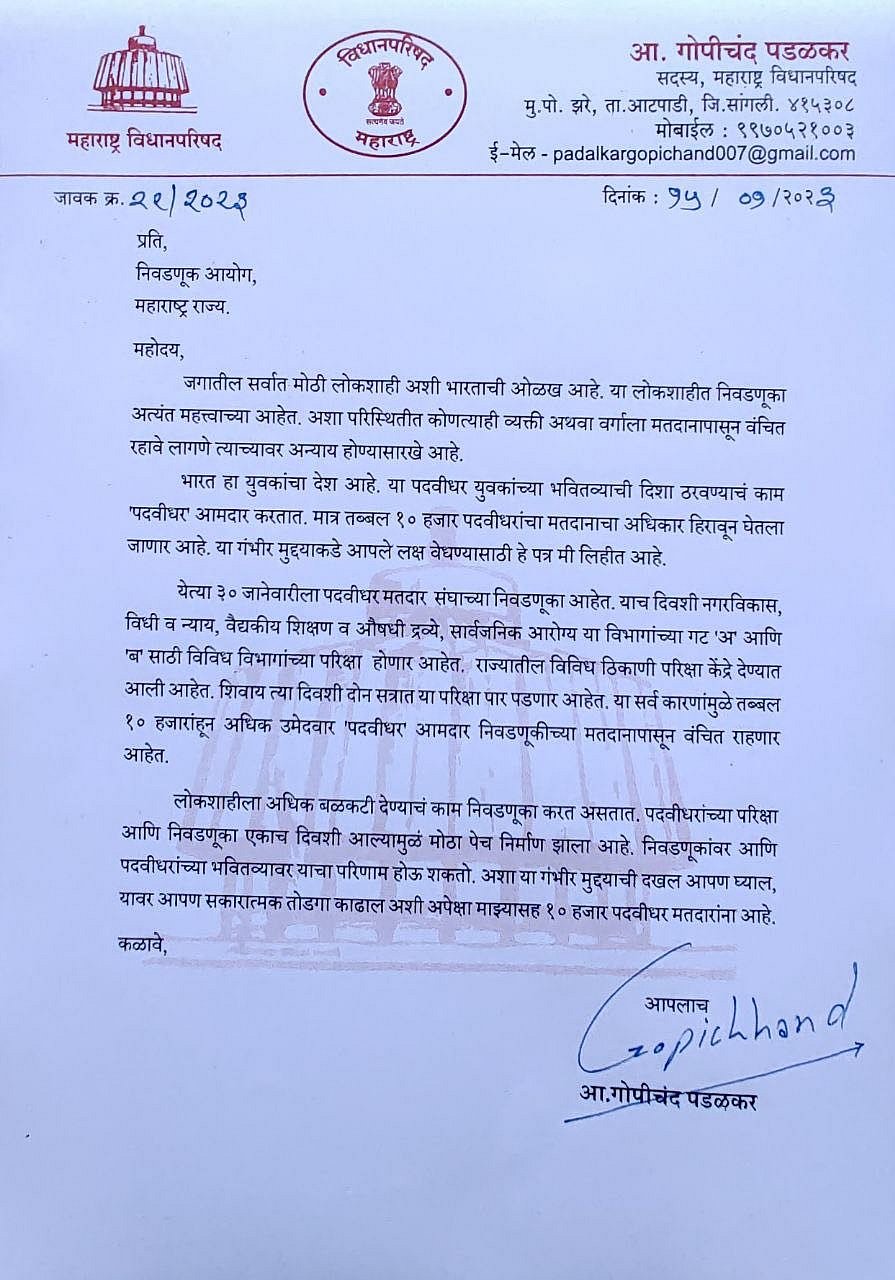 (To receive our E-paper on WhatsApp daily, please click here.  To receive it on Telegram, please click here. We permit sharing of the paper's PDF on WhatsApp and other social media platforms.)