The local authority of Kolhapur has praised the relief team sent by the Navi Mumbai Municipal Corporation (NMMC) after heavy rainfall devasted the district. The civic chief and administrator of Kolhapur Municipal Corporation (KMC) has written a letter to NMMC's chief for timely help.
Following heavy rainfall, the flood-like situation had arisen in several parts of the state including in Kolhapur, Chiplun, Mahad and other areas. After Maharashtra chief minister Uddhav Thackeray appealed government agencies to send relief team to speed up the relief work, NMMC sent multiple teams to Kolhapur and other affected areas.
Kolhapur Municipal Commissioner and Administrator Dr. Kadambari Balkwade has felicitated the relief team who worked tirelessly in an emergency. She has also written letter to thank the employees of NMMC for working day and night to clean up the flood-hit area and bring back Kolhapur to normalcy.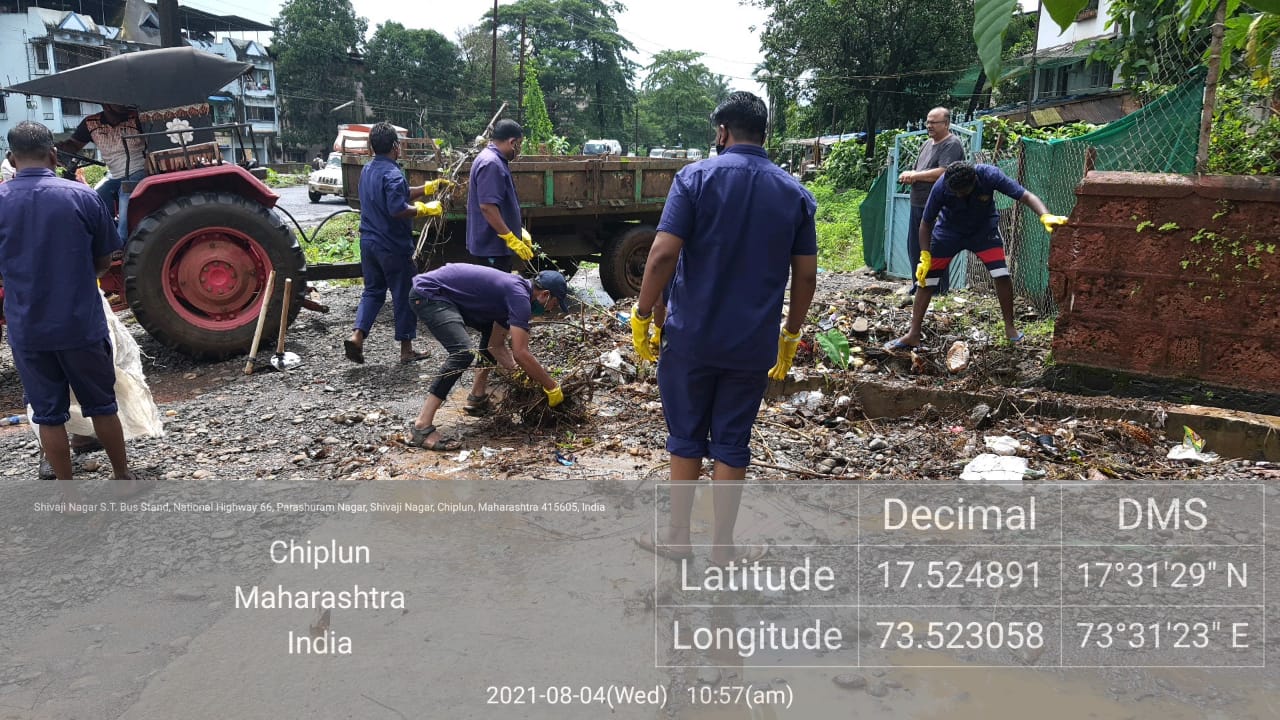 A senior civic official informed that the local administration, people's representatives and citizens have given feedback regarding the teams in Mahad and Chiplun.
"Civic chief Abhijit Bangar had held a meeting of officials soon after CM's appeal and sent a relief team of 43 people to Mahad on July 24 and a rescue team of 20 people was sent to Kolhapur on July 25. Again, second rescue team of 40 people was sent to Kolhapur on July 26 along with cleaning equipment. The teams not only cleaned up a large amount of mud on the roads and houses, but also cleaned and washed the roads and applied disinfectant powder. They also sprayed sodium hypochlorite," said the official.
Similarly, a medical team of 15 people including doctors and paramedical staff was sent to Chiplun on July 25 and a medical team of 24 people was sent to Mahad on July 27 with a large stock of medicines. These teams also checked the health of the citizens and gave them medicines as required. Some of these relief teams have returned under the guidance of local government officials.
(To receive our E-paper on whatsapp daily, please click here. We permit sharing of the paper's PDF on WhatsApp and other social media platforms.)
Published on: Wednesday, August 04, 2021, 06:35 PM IST