Three men in Chalisgaon (Jalgaon district) allegedly hacked into the bank accounts of at least 15 citizens of villages in Nashik district through an Aadhaar-enabled payment system and money transfer app, using biometric data of citizens collected at an Aadhaar-updation camp.

The cyber police cell of the Nashik rural police arrested the three men from Chalisgaon, including two employed at an Aadhaar center and a student of computer engineering. The men had illegally withdrawn over Rs 2 lakh from accounts of unsuspecting villagers.

The names of the arrested suspects were given by police as Kishore Laxman Sonawane, 21, a resident of Upkheda, Chalisgaon; Ravindra Vijay Gopal and Somnath Kakasaheb Bhongal, both 23, and residents of Bangaon, Chalisgaon.

Earlier this year, more than 15 bank account holders of Nandgaon and Vehalgaon found various sums of money suddenly withdrawn from their accounts. The total sum withdrawn fraudulently totalled Rs 2,66,799.

Some of the account-holders had visited the bank branch in Vehalgaon and, upon not receiving a clear answer about how the fraudulent withdrawals had been done, approached Superintendent of Police (SP) of the Nashik Rural Police Shahaji Umap.

On Umap's direction and based on the complaint of Samadhan Sanjay Ghuge, a resident of Palashi village in Nandgaon taluka, a case of cheating was registered, also invoking relevant sections of the IT Act.

A team led by police inspector Satyajit Amle and sub-inspector Deepak Desale relied on technical investigation into the money trail. Their investigation revealed that the crime was committed during an Aadhaar card updation camp. The team travelled to Chalisgaon and conducted the arrests.

One of the suspects, Sonawane, was working to fill registration forms for online exams under the Pradhan Mantri Rural Digital Literacy campaign. He is also a computer engineering student in Dhule, said police. The other two suspects work at an Aadhaar center in Chalisgaon.

In January 2023, the suspects had conducted Aadhaar card updation camps in Palashi and Vehalgaon villages in Nandgaon taluka. During the camp, the suspects collected fingerprints of citizens through biometric finger scanners and allegedly misused these to withdraw money from bank accounts, using DigiPay, an Aadhaar Enabled Payment System (AePS) launched by CSC e-Governance Services India Limited in collaboration with National Payments Corporation of India. The DigiPay platform provides services like cash withdrawal, balance enquiry and money transfer, to achieve interoperability between banks and to enable CSCs to cater to banking needs in far-flung or banking-deprived areas of the country.

Materials including a laptop, mobile phone, fingerprint machine and iris-scanner machine were seized from the accused. The three were remanded to police custody.

Police believe the arrest may reveal similar crimes committed earlier.

SP Shahaji Umap announced a reward of Rs 10,000 to the investigation team including assistant inspectors Sunil Patil and Sarika Chaudhary, sub-inspector Deepak Desale and others.

The police have also requested citizens of Nashik district to update their Aadhaar-related information only at government-approved Aadhaar service centres.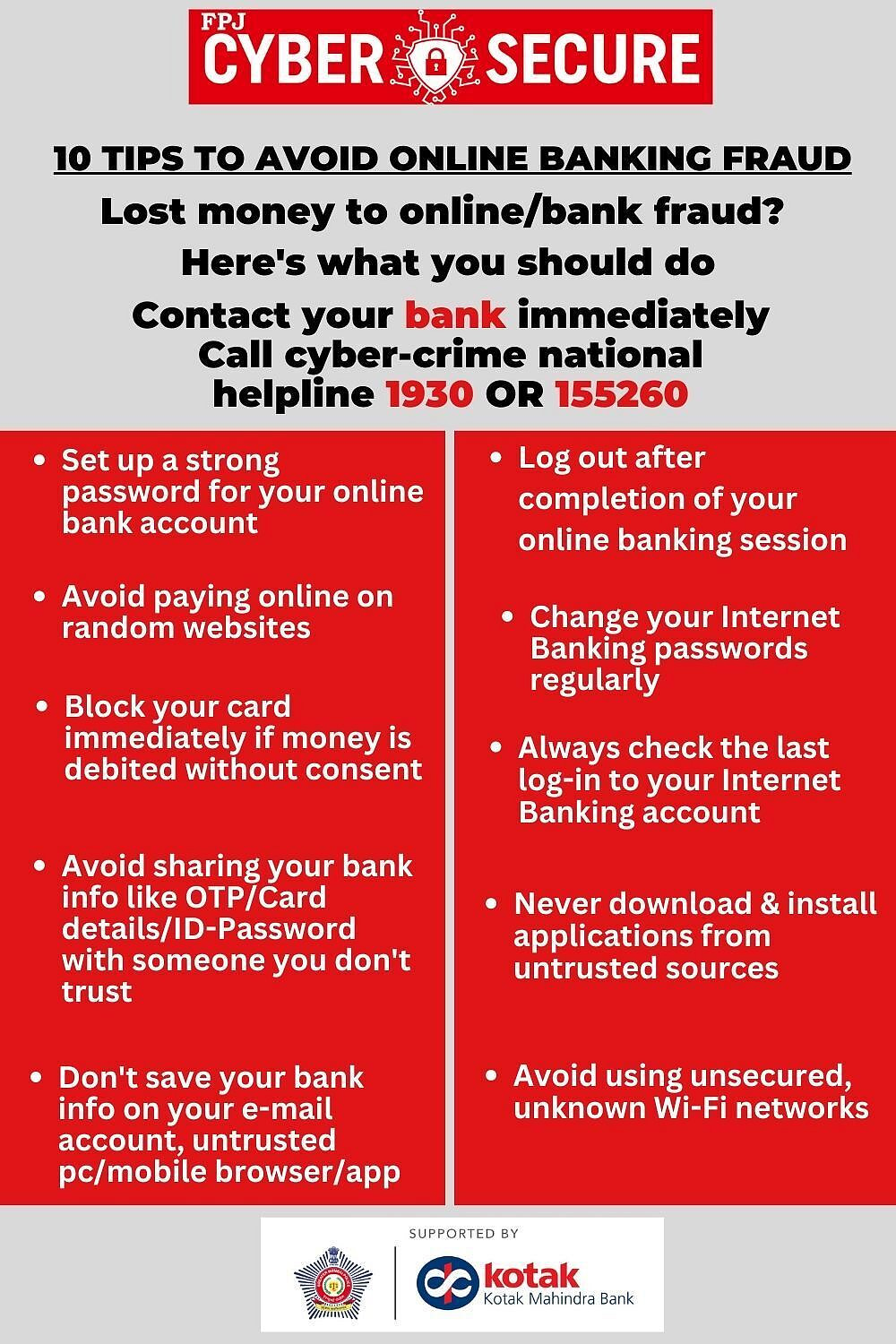 FPJ Cyber Secure |