A 26-year-old lady doctor from Mira Road became the latest victim of cyber crooks who duped her of ₹1.72 lakh with an attractive offer of earning opportunities amounting ₹30,000 - ₹45,000 per month by following pages on Instagram. In her complaint to the police, the doctor who works at a private clinic in Borivali stated that she received the offer from the unidentified person on her WhatsApp number. Upon agreeing, the complainant was given some tasks.
Doctor duped by cyber cons
Following completion, she received ₹450 and ₹1,350 as earnings for the job. She was then lured into making investments for getting new assignments. However, despite depositing money into five accounts in banks-based in Madhya Pradesh and Rajasthan and completing the tasks assigned to her, she neither got back her investments nor commission.
By the time she realized that she was duped, the complainant had ended up losing ₹1.72 lakh. An offence under the relevant sections of the IPC and Information Technology Act-2000 has been registered against unidentified caller and account holders at the Mira Road police station.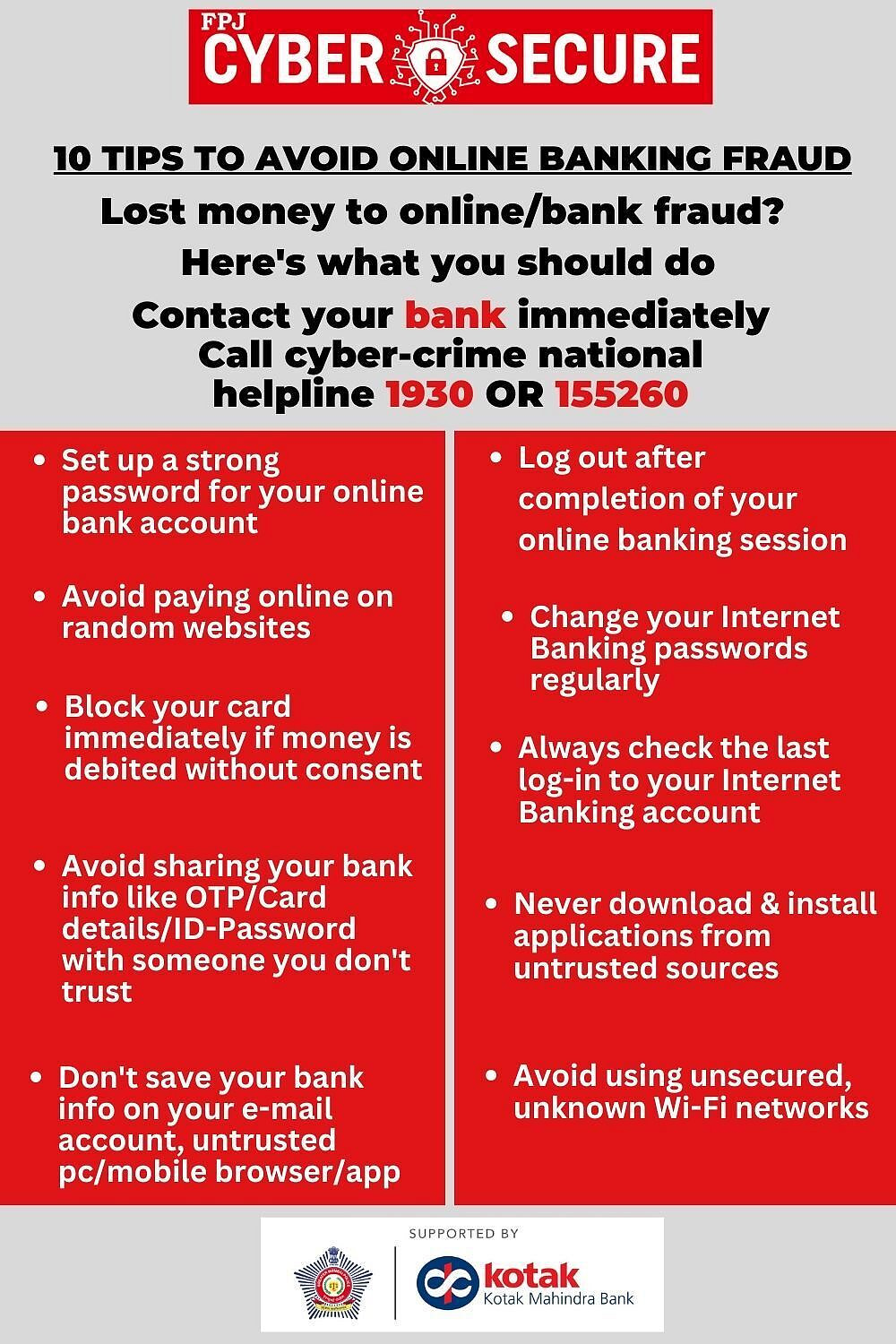 FPJ Cyber Secure |