Navi Mumbai: A 51-year-old ex-serviceman from Kamothe lost ₹1.38 crore to cyber fraudsters while making investments in gold and stock market. The victim made the investment through mobile apps suggested by fraudsters and lost the money.
In November 2020, the complainant was approached by a person who identified himself as Nikole Lin through WhatsApp. After winning the ex-serviceman confidence, Lin suggested the victim make an investment in gold to get a good return and also suggested he download an app "Malamo".
The victim agreed to make an investment and followed instructions given by Lin. A trading ID was also generated after he downloaded the app. Initially, he made an investment of ₹50,000 and he got a return of ₹54,000, a profit of ₹4000.
In order to get a bigger return, Lin suggested investing more in gold trading. The complainant invested ₹15 lakh. However, he lost all the money and so he decided to stop.
Victim duped again
In March 2021, he was again approached by Lin who assured him he would get back all the money he lost and took a guarantee of 50 percent loss. The victim agreed and from March 2021 to July 2021, he invested ₹1,23,70,000 crore. The app was showing ₹20,95,50,103 as total investment and profit together. When he tried to withdraw, he could not do so.
When he contacted Lin, he suggested depositing some amount to the account of Pushkar Thakur to be able to withdraw the money. The victim got suspicious and did not transfer money.
After realizing that he was cheated, he approached the police. Kamothe police registered a case against 10 persons to whom the victim interacted while making an investment under sections 420 and 406 of IPC and sections 66 C and 66 D of the IT Act and started investigation.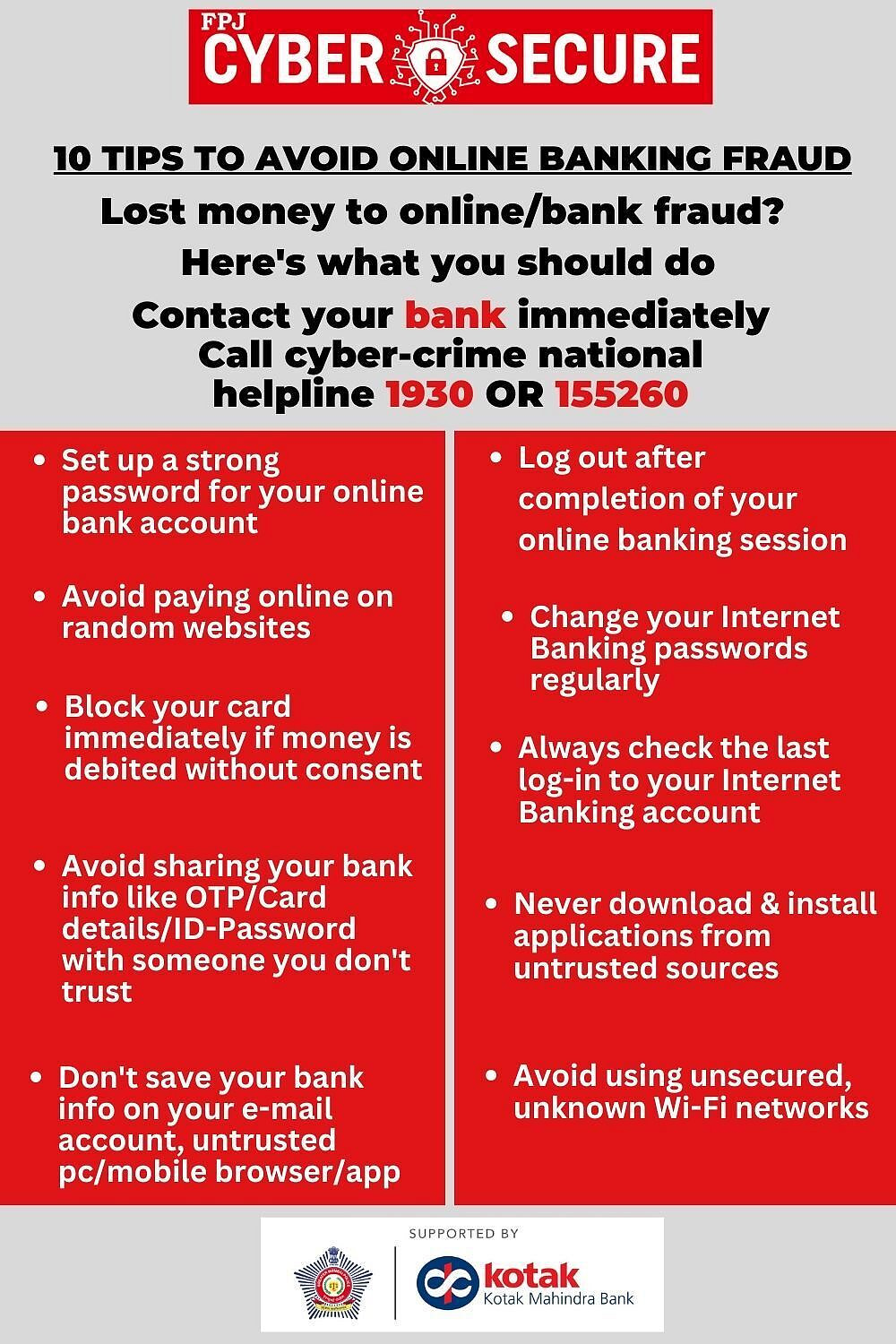 FPJ Cyber Secure |
(To receive our E-paper on WhatsApp daily, please click here.  To receive it on Telegram, please click here. We permit sharing of the paper's PDF on WhatsApp and other social media platforms.)