A 47-year-old person has been duped of ₹4 lakh online by a person claiming to be an advisor in a TripAdvisor company.
Suresh Kandalgawar, an automobile service center owner, was contacted on Telegram by a girl who identified herself as Ishita Singh and told him that she was appointing an advisor for TripAdvisor company. She lured him with the opportunity of earning money sitting at home and sent a link asking him to furnish his details. She also sent him another link to rate a tourist destination for which he got ₹1,000.
Fraudster lures victim into taking up various tasks
Suresh was then told to pay ₹4.63 lakh to take up tasks which he did in 7 instalments but did not get paid in return for the completed tasks. After he questioned her, Ishita deposited ₹71,900 in Suresh's bank account. Then she started evading him. When the victim demanded the remaining ₹3.91 lakh, he was told that to recover that amount he and the next task he would have to pay ₹12,45,837 for which he would get ₹24,64,431.
Case against unknown person registered
When he did not recover the money he was assured, Suresh realised he was being cheated and registered a complaint with Bhandup police station. Bhandup Police is investigating by registering a case against unknown person under section 419, 420 and IT Act 66(c) of IPC.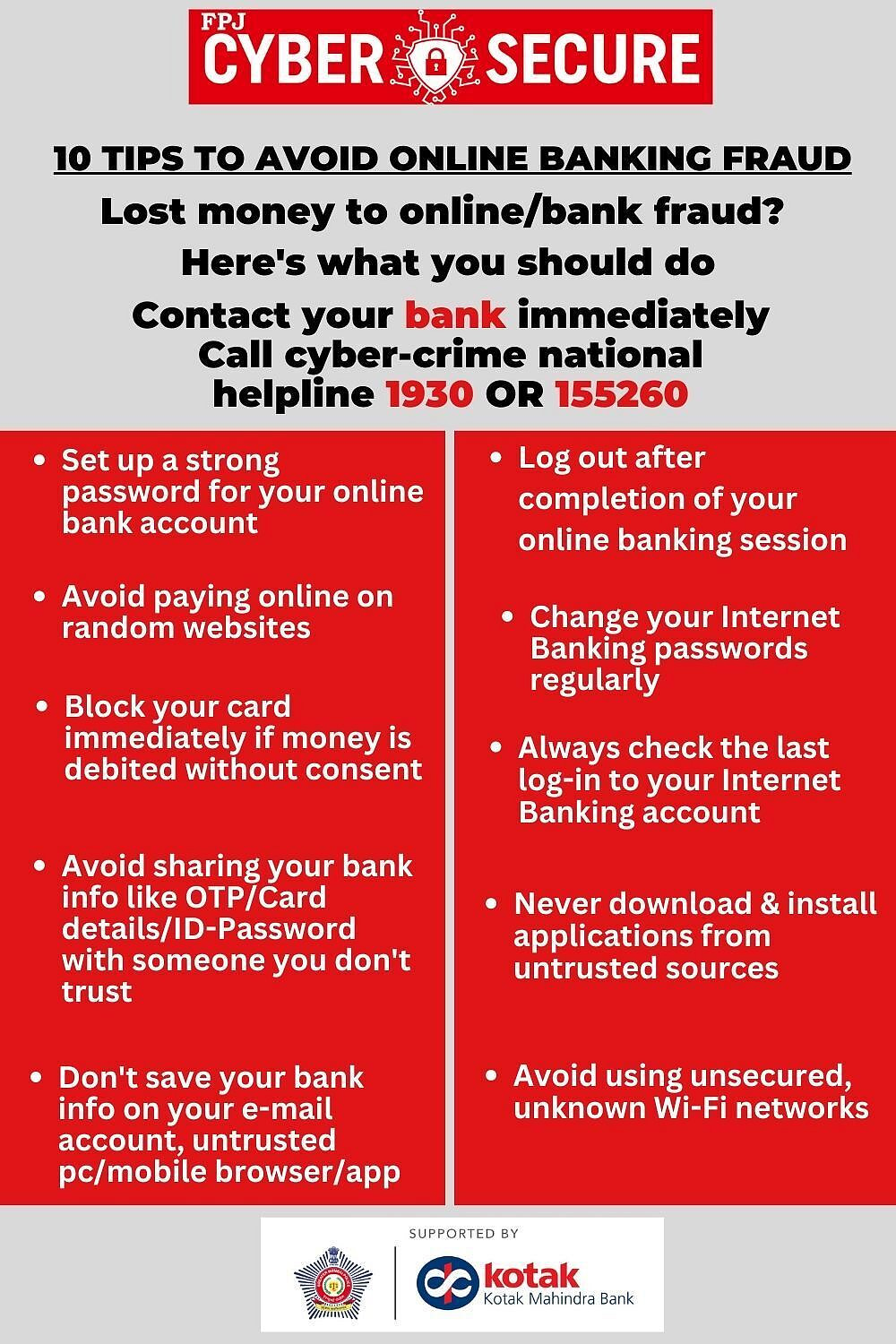 FPJ Cyber Secure |