Mumbai: Little did a 24-year-old man know that responding to a message informing about an unpaid electricity bill would cost his family over Rs 7 lakh. The victim's mother had received a text message on her phone, informing about the unpaid electricity bill. She asked the victim to check the message, after which he called the 'electricity officer,' whose number was mentioned in the message. The 'electricity officer' induced the victim to download a remote access app on his phone and convinced him to make a transaction of Rs 140. Within a few hours, the victim's mother lost Rs 7.07 lakh from her bank account in nine transactions.
Duped with the help of an app
According to the police, the complainant is a resident of Dombivali, and his mother has an account in a Byculla branch of a nationalised bank. On July 18, around 9 am, the victim's mother had received a text message on her phone, informing her that her electricity bill had gone unpaid, and she could face disconnection of her residence's electricity supply. She then informed the victim about the said message. The victim subsequently called the number of the 'electricity officer' provided in the message, who instructed the victim to download an app on his phone and pay Rs 140 to complete the process.
Unsuspectingly, the victim followed the instructions, only to realize later that Rs 7.07 lakh had been debited from his mother's bank account. The victim then understood that he had been duped and approached the police to file a complaint. The police have registered a case under sections 66C (identity theft) and 66D (cheating by personation by using computer resources) of the Information Technology Act. The victim has also provided beneficiary account numbers in which the money got deposited to the police.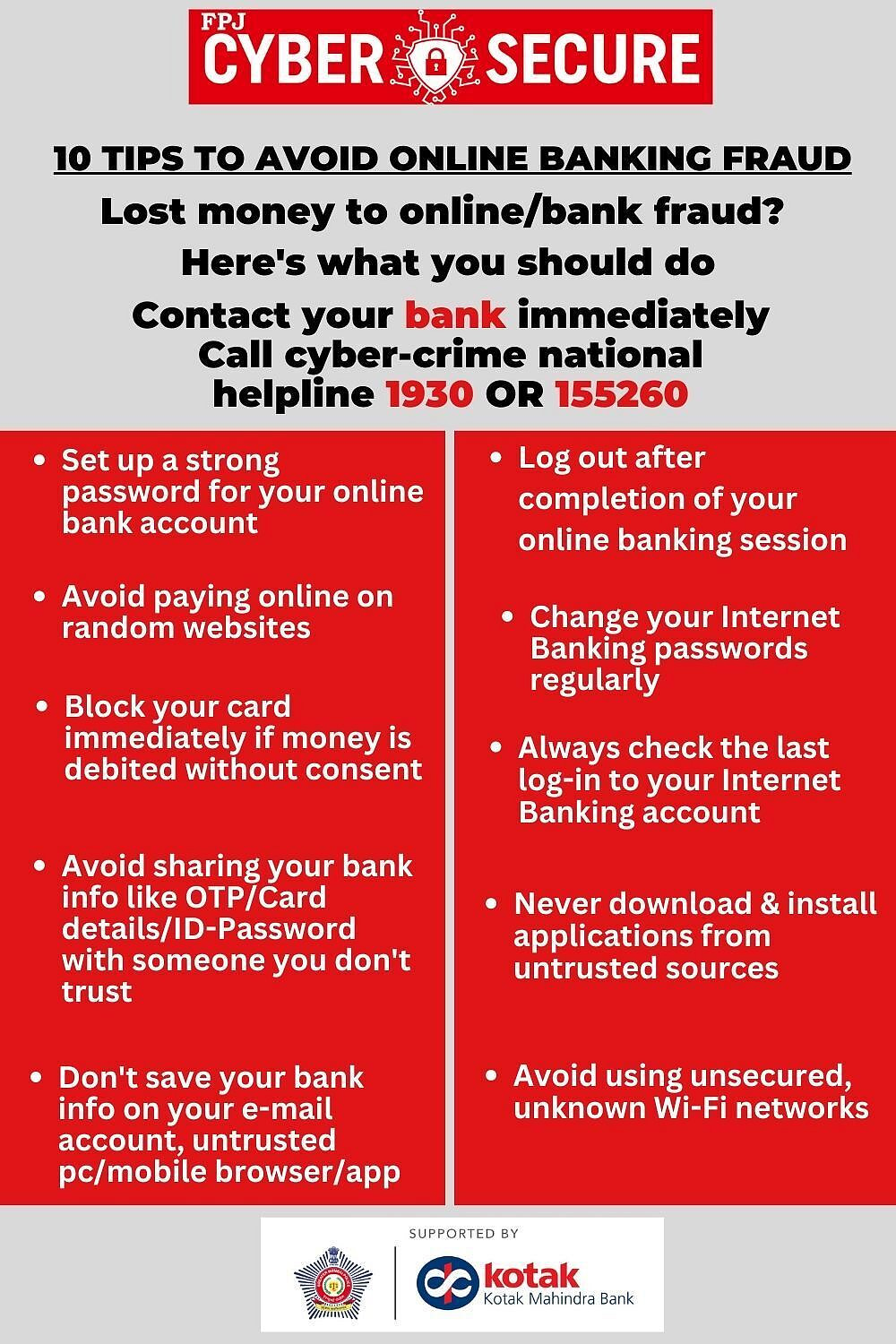 FPJ Cyber Secure |
(To receive our E-paper on WhatsApp daily, please click here.  To receive it on Telegram, please click here. We permit sharing of the paper's PDF on WhatsApp and other social media platforms.)