Commissioner of Kalyan-Dombivli Municipal Corporation, Vijay Suryavanshi, today told Kalyan station authorities, "Don't allow passenger's coming from out station or other states inside the city without antigen or covid test."
Suryavanshi visited Kalyan railway station on Thursday and found many passengers walking out without doing test. Kalyan railway station being an important hub, daily has thousands of passengers coming from outstations. He met the station manager and other concerned officials instructing to start the test at the station area.
The covid-19 positive figure that reached almost 2,400 on April 11, had come down to 200 in the last few days. But migrants from Bihar, Uttar Pradesh and West Bengal are returning back to Mumbai and getting down at Kalyan. Chances of the virus getting spread can't be neglected.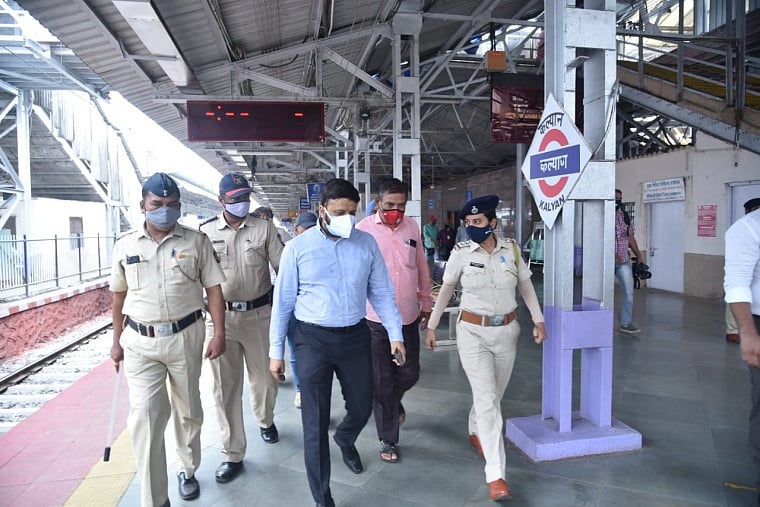 The commissioner visited the railway station premises along with Dr Pramod Jadhav, Railway area manager, Anupam Kumar Jain, station manager of Kalyan. Dicussion was done on how can the test be carried out. Suryanvasnhi assured of arranging three to four places for carrying the antigen test and directed that every passenger must go through the test.
Any passenger found without RT-PCR report would go through an antigen test and then will be released.
(To receive our E-paper on whatsapp daily, please click here. To receive it on Telegram, please click here. We permit sharing of the paper's PDF on WhatsApp and other social media platforms.)