Step into a world where fragrance becomes an art form, where every scent is a symphony of elegance and luxury. As we unveil the scented extravaganza of 2023 festive season, there are captivating finest perfume brands that are redefining fragrance and luxury. Blend with rare and exquisite ingredients, the perfume weave together notes that evoke emotions, memories, and desires. Here are top world brands that are now available in India.
My Perfumes Select – Vanilla Noire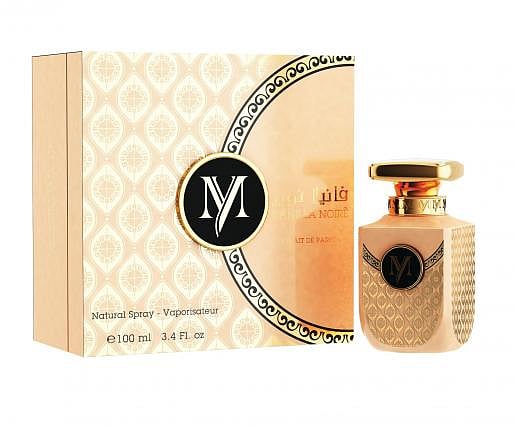 Indulge in the enchanting world of Vanilla Noire, a fragrance that effortlessly captivates the senses with its rich and decadent blend. The top notes of caramel, powdery notes, and floral accords create an enticing opening, drawing you into its enchanting embrace. As the scent unfolds, the middle notes reveal a velvety combination of musk, creamy textures, and the exquisite essence of vanilla absolute, adding a luscious and seductive layer to the composition. The base notes of amber, vanilla beans, and sweet accents anchor the fragrance, providing a warm and comforting foundation that lingers on the skin and leaves a lasting impression. The other signature varients from the brand include Sandal Extract, Patchouli Immortals, Rose De Perfume, and more.
Price: 20,085
Versace Eros Flame Eau De Parfum
The fragrance that pays homage to the self-assured man who effortlessly balances strength and sensuality, leaving an unforgettable and captivating trail in his wake. The perfume This captivating scent opens with a vibrant blend of Hesperia fruits, including zesty lemon and chinotto accord, enhanced by the irresistible allure of black pepper from Madagascar. As the fragrance unfolds, aromatic wild rosemary and geranium join the composition, infusing it with herbaceous freshness and depth. The base notes create a warm and grounding foundation, where Texas cedar, Haitian vetiver, and sandalwood intertwine to create a sensual and earthy essence that lingers on the skin. Versace Eros Flame embodies an earthy, woody fragrance family with its harmonious blend of invigorating top notes, aromatic heart notes, and a rich base.
Price: 9,200
Gucci Bamboo Eau De Parfum Spray For Women
Gucci Bamboo reveals a new fragrance that embodies the essence of today's multi-faceted woman. This scent delicately balances softness and intensity, blossoming with exotic Casablanca lily and Tahitian vanilla. A resonating woody contrast is achieved through sandalwood and grey amber, adding depth and character. The top notes of Italian bergamot provide a refreshing and uplifting touch, while the heart notes of Casablanca lily and ylang-ylang exude floral elegance. Finally, the base notes of sandalwood create a warm and comforting foundation that lingers on the skin. Gucci Bamboo is a fragrance that captures the strength, grace, and femininity of the modern woman. With its captivating blend of notes, it is an embodiment of empowerment and sophistication.
Price: 11,950

Tommy Hilfinger GIRL NOW Eau de Toilette
Tommy Girl Now captures the vibrant and fearless energy of the present moment, embracing the limitless possibilities of change and the joy of expressing oneself through fashion. This fragrance radiates a bright and energetic floral fruity essence. The top notes of bergamot and mandarin deliver a refreshing burst, setting the stage for a lively experience. As the scent evolves, a delightful bouquet unfolds, featuring enchanting notes of magnolia, spearmint, and mahonia. This combination infuses the fragrance with a playful and invigorating charm. Finally, the base notes of cashmere and musk provide a warm and comforting foundation, adding depth and sensuality.
Price: 7,000
Studiowest
This new line of fragrances from Studiowest have fruity, fresh fragrance. Form Pear blended with melon, rose and patchouli notes, and grapefruit lemon, mint, and pink pepper mix to rose blendded floral mix with the notes of blackcurrent and raspberry for women to a modern intense woody fregrance combined with bergamont, patchouli and musk for men, the new line of perfumed from the brand create fun new fragrances.
Price: Starting from Rs 995
(To receive our E-paper on WhatsApp daily, please click here.  To receive it on Telegram, please click here. We permit sharing of the paper's PDF on WhatsApp and other social media platforms.)