Luxury fashion brands often come up with 'out of the box' and experimental ideas which mostly becomes an instant hit. Although sometimes, they backfire and fail to impress even the unconventional fashion lovers and mostly, comes with exorbitant pricing.
There have been numerous examples of the same- Dolce & Gabba's 'Khaki Ski Mask Cap for ₹ 32,000 or flip-flops advertised by Hugo Boss for ₹ 9,000 are some products that went viral online. Adding to the list is a second-hand XXL Chanel bag that looks like a shopping basket. The product is on sale for a whopping $104,663 (Rs 86.1 lakh), according to Farfetch, where it is listed.
The cost of Chanel's '2014 XXL Shopping Basket bag' includes import duties as well. It is a part of the luxury brand's Autumn/Winter 2014 collection. "For AW14, Chanel created its own a supermarket to showcase one of the brand's most memorable runways. Forming part of said collection is this basket bag, wrapped with the maison's signature leather and chain-link straps," the listing added.
The basket is made of leather on 35 per cent of its surface and has silver plating on the remaining 65 per cent surface. The two metallic top handles, the Chanel logo charm, the leather and chain-link detailing, and the silver-plated hardware are the highlights of the black basket.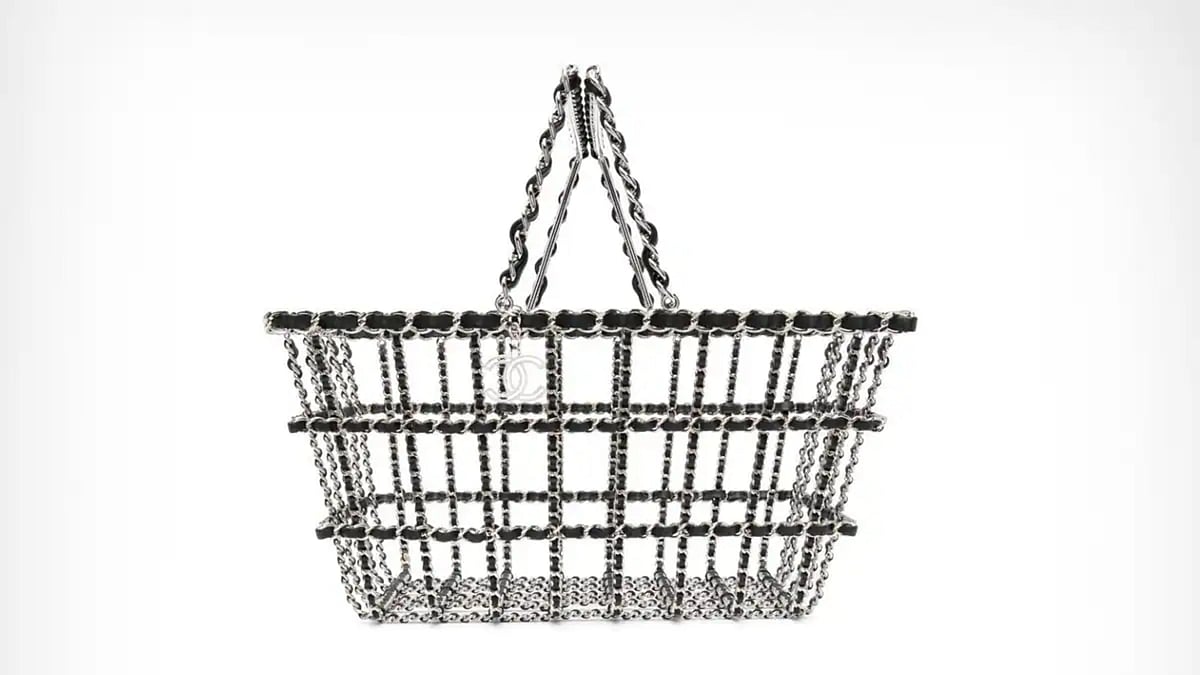 According to the company, it's one of their environment-conscious products since by buying the bag, you can be confident that you're choosing wisely for the environment.
Take a look at the post by the Twitter user Sophie Walsh:
This post went viral and Twitter users were shocked to see the shopping basket bag's price.
Read their comments below:
Earlier Balenciaga too, launched a bag that looks like a pack of potato chips for its Summer 23 collection which costs a whopping ₹ 1,40,000. Social media users felt that it was pointless to make a purse that looks like a Lay's packet.
The luxury brand had also, launched earrings last year, which resembled shoe laces priced at a whopping $261.
(To receive our E-paper on WhatsApp daily, please click here.  To receive it on Telegram, please click here. We permit sharing of the paper's PDF on WhatsApp and other social media platforms.)