A-list celebs can go to extreme measures when it comes to dealing with their beauty regime. They will put in all they've got to maintain their appearance which is their career plight. They would be spending millions of dollars to indulge in a fancy and lavish lifestyle, but behind the elite covers they will catch you off guard with some bizarre and shocking beauty treatments. From blood sucking leeches to stinky placenta, we take you through some cutting-edge celebrity facials.
Victoria Beckham- Bird Poop
As disgusting as it sounds bird poop skin treatment turns out to be a holy grail for skin leaving it soft and glowing. Aging Hollywood fashion star Victoria Beckham has hugged on to this facial and is absolutely overjoyed with the results as it tightens the pores of skin thereby reducing acne, wrinkles and fine lines. The poop facial is made from dehydrated Nightingale poop mixed with water and rice barn.
Gwyneth Paltrow- Snake Venom
The Iron Man star is reportedly using a synthetic snake-venom based product called 'Syn-ake' that supposedly acts as a topical Botox. The theory behind this product is that when a snake attacks, it paralyzes its victim with the venom. Hence, using a product with the same specimen will smooth out wrinkles and relax face muscles.
Kim Kardashian- Vampire Facial
Kim spends it all to maintain her highly photographed face with the help of this treatment. The Vampire Facelift is basically blood drawn from the client's arm, where the platelets are extracted and then injected in the face to prevent wrinkles. What can we say, beauty hurts!
Demi Moore- Leech Therapy
The Charlie's Angels villain goes extreme even with her looks. She travelled to Europe to experience the detoxifying treatment of leech therapy. Leeches are slimy blood-sucking parasites that some of us would rather run away from. The leeches suck blood from your skin while releasing enzymes that are meant to remove toxins from your blood.
Kate Hudson- Ice Water Dunk
Kate Hudson's flawless beauty is a chilling experience. She says "A makeup artist who has worked with dozens of people said 'I used to work with this actor and every day he would stick his face in an ice bath. A little water and a lot of ice. And he would just stick his face in and try to be in there as long as he could, sort of dab off, and go back in.' I started doing it."
And how long does Kate keep her head in the freezing water? "It depends how badly I want it," she smiles.
The benefits of this treatment are minimization of pores, effective blood circulation of skin and prevention of excessive sebum build up.
Bar Refaeli- 24 carat Gold Facial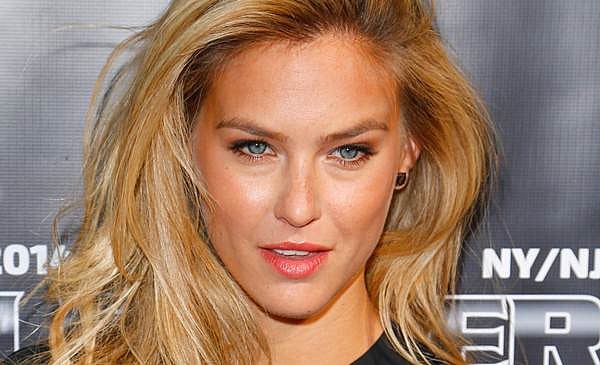 It is one of the most expensive beauty hacks that will set you back the price of your annual income. Supermodel Bar Refaeli created buzz by indulging in a precious metal concoction of 24-carat gold slathered over her face. The facial has anti-inflammatory, anti-acne and anti-aging benefits that keep her skin glowing.
Jennifer Lopez- Placenta Facial
This Latin beauty gets brow rising when it comes to restoring her honey glowing skin. JLo swears by the expensive placenta collagen masks. It is nothing but a protein rich serum of placenta, stem cell and seaweed that is applied in the form of a saturated fabric mask. This mask helps to rejuvenate her skin making her looking fresh and youthful.
Kate Middleton- Bee Venom
The Duchess of Cambridge created a buzz when she was said to be using bee venom to keep her skin cheeky and glowing. The treatment was recommended to Kate by her stepmother-in-law Camilla, who swears by the product. The mask is said to be non-invasive alternative to Botox that lifts, firms and promises anti-aging skincare without any hefty cosmetic procedures.
Katie Holmes- Snail Slime
Hollywood's stunner Katie Holmes went on a discovery that changed her stack of skincare routine. The slime of snails helps in smoothening and regenerating damaged tissue and thus enhancing skin from within.
Angelina Jolie- Caviar
Ange has an expensive taste and that doesn't stop her from being equally caring for her skin. She is best known to indulge in skin treatments that include fish egg extract that make the skin firm and moisturize.
(To receive our E-paper on whatsapp daily, please click here. To receive it on Telegram, please click here. We permit sharing of the paper's PDF on WhatsApp and other social media platforms.)
Published on: Wednesday, March 02, 2016, 05:12 PM IST