Indore (Madhya Pradesh): Squinting of eyes to become a major problem because of un-warranted use of smart phones and improper positioning. Stating this, ophthalmologist Dr Amit Solanki addressed a gathering of patients in an interactive seminar at a private centre in Palasia on Tuesday.
The seminar was organised Create Stories Social Welfare Society to support better eye-health and provide necessary education to patients.
"Habit of using smartphones very close to eyes for longer duration may increase the risk of squint eyes (AACE: acute acquired comitant esotropia)," Dr Solanki said.
He explained that squint, also called strabismus, is where the eyes point in different directions. "It's particularly common in young children, but can happen at any age," Dr Solanki said.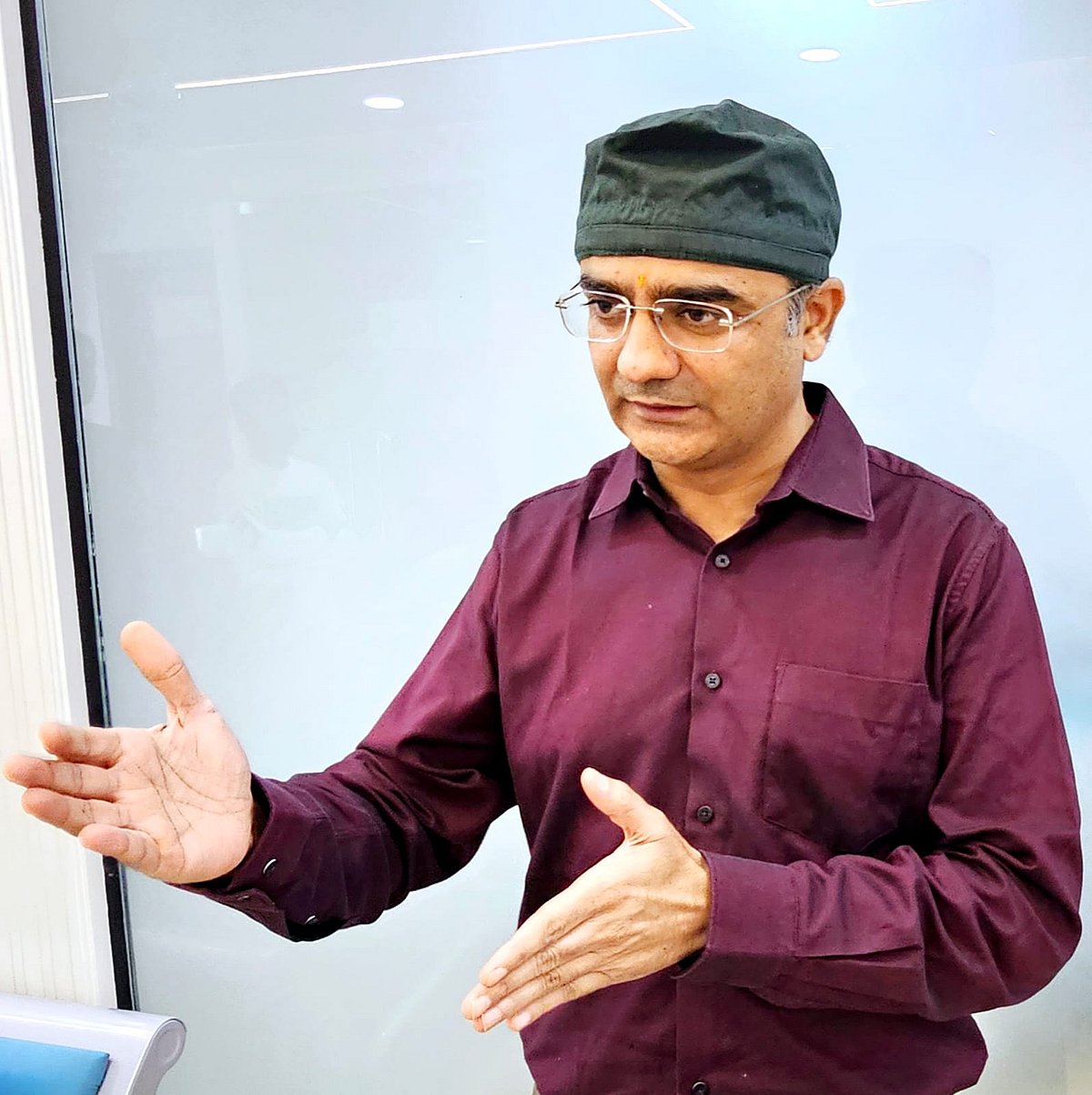 He explained that a squint under babies, who are younger than 3 months usually fixes as they grow. "It's important not to ignore a squint that happens all the time or develops after 3 months of age, as lead to further problems if left untreated, such as: persistent blurred or double vision; lazy eye; etc," Dr Solanki said.
He added that the rapid spread of smartphones today is associated with potentially serious social problems, such as smartphone addiction.
"Moreover, teenagers and individuals in their twenties showed higher smartphone addiction rates than those in their thirties and forties," Dr Solanki said. He added that parents and public health authorities should take serious note of this negative impact on the eye health of the young population.
Do This For Better Eye-Health
• Regulate the duration of e-learning like online studies,
• Reduce the number of total hours of screen time,
• Shift to widescreen like television,
• Take frequent breaks while working on screen for long duration
• Promote healthy lifestyle habits, like increasing outdoor play.
(To receive our E-paper on WhatsApp daily, please click here.  To receive it on Telegram, please click here. We permit sharing of the paper's PDF on WhatsApp and other social media platforms.)