Ratlam: Eid-ul-Fitr was celebrated on Saturday with traditional zeal and fervour. City MLA Chetanya Kashyap, mayor Prahalad Patel, district BJP president Rajendra Singh Lunera, city Congress president Mahendra Kataria and other leaders along with District Collector Narendra Kumar Suryavanshi, SP Siddharth Bahuguna reached Old Idgah exchanged greetings with Shahar Qazi Ahmad Ali and others.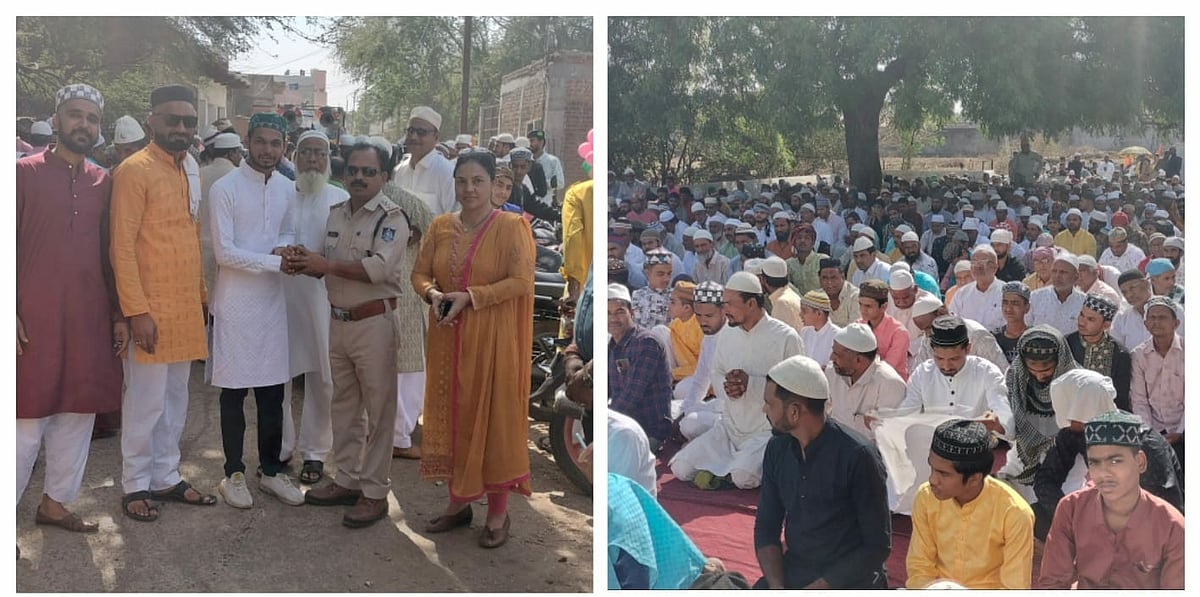 Processions taken out in city
Garoth: Two processions on Eid were taken out by Muslims in Garoth. Processions started from Idgah and concluded at Jama Masjid and Bus Stand Masjid respectively. Muslims offered Sewayian to each other and celebrated the festival. Namaz was offered by Bus Stand Masjid Maulana Hafiz Qari Jilani. Jama Masjid Imam Shane Alam Sahab Imam Haji Abid Mansoori prayed for unity of country after Namaz. Police station in-charge Kamlesh Singar, Patwari Balram Jangde, SI Manoj Mahajan, ASI Subhash Giri ASI RI Katare and others were present.
Muslims celebrate Eid-ul-Fitr
Pipalrawan: Eid-ul-Fitr was celebrated with fanfare in Pipalrawan Idgah. Jama Masjid Imam Vakil Khan Sahab offered Namaz. Members of Rathore Samaj and National Indian Congress also congratulated Muslims. Rathore Samaj congratulated Muslims under the leadership of Samaj president Ashok Rathore and city Congress under the guidance of MLA representative Bhupendra Nagar. Pipalrawan station in-charge CL Katare and his team were deployed at Idhagh to maintain law and order. Muslims expressed gratitude to each and every one. Manishankar Rathore, Gajanand Rathore, councillor representative Rahul Rathore, Mahendra Rathore and senior people were also present.
(To receive our E-paper on WhatsApp daily, please click here.  To receive it on Telegram, please click here. We permit sharing of the paper's PDF on WhatsApp and other social media platforms.)